Robots to the rescue!
In the real world Research and impact 16th September 2019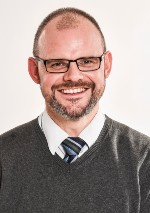 Martin Simmons teaches Structures and Materials on our Civil Engineering course, and is also a STEM Teacher Coordinator for the Royal Academy of Engineering, working on their Connecting STEM Teachers Project.
We caught up with him to hear more about a hands-on robotics workshop that he ran with a group of primary school pupils over the summer.
What is it that you love the most about engineering?
Engineering is essentially about applying maths, science and technology to solve problems and improve people's lives. Teaching young people about it and trying to inspire them to become successful engineers gives me great satisfaction.
Can you tell us about the engineering outreach event you recently ran?
During the summer we welcomed 60 primary school pupils from eight different schools on to campus to take part in a fun day of robotics work!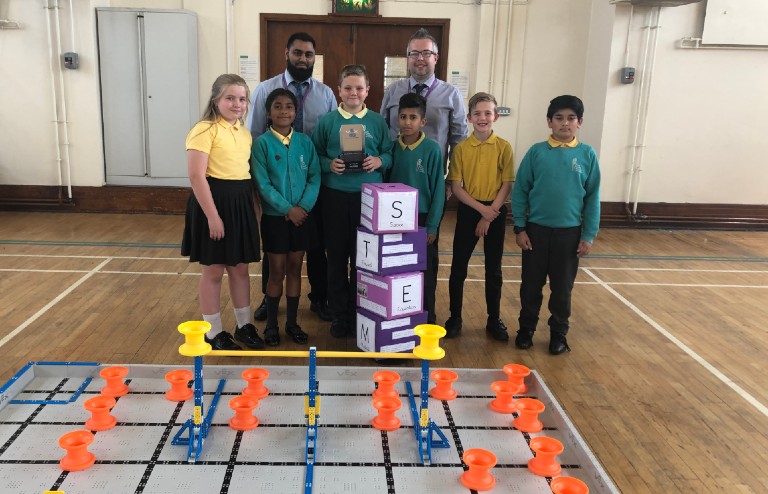 Prior to the event, each school was provided with a free 'VEX IQ' robotics kit, funded by the Royal Academy of Engineering. Each school was then asked to construct a robot with a group of Key Stage 2 pupils and then prepare for an end of year competition based on this year's VEX IQ game, Next Level.
The pupils carrid out research based on the question 'How have robots made our lives better?' and prepared a poster or presentation using media of their choice.
During their day on campus, pupils took part in Robot Skills and Teamwork challenges on the VEX IQ challenge field as well as presenting their STEM research to Dr Lynne Bianchi.
In addition to this, one of our experts in robotics, Dr Andrew Weightman, gave a short presentation on the use of robots in real life. The day concluded with presentation of trophies for Robot Skills, Teamwork (x2), STEM Research and Judges' Award.
"All of the pupils described the event as 'quite enjoyable' or 'very enjoyable'"
The main aim of the event was to provide pupils with an enhanced STEM learning experience and hopefully inspire them to make STEM choices in their future education and career. It also aimed to widen participation in engineering by inviting schools from areas where a high proportion of young people have not traditionally gone to university.
The feedback from the event was excellent. All of the pupils described the event as 'quite enjoyable' or 'very enjoyable' with the vast majority said the event had a positive effect on their view of engineering.
In addition, all the teachers said that they were likely to recommend this event to colleagues! One wonderful comment we received from a teacher was "a brilliant event to introduce 10/11 years olds to STEM and The University, thank you for the opportunity".
What did you personally enjoy the most about the event?
Although I was very busy running activities during the event, it was enjoyable to observe so many young people attempting the activities with so much enthusiasm and working with pupils from other schools to solve STEM problems.
Why are these kind of events really important?
In the future, the UK faces STEM skills shortage and therefore it is vital to inspire the next generation so that they consider STEM careers. Events such as this can play a key part in that.
We are hoping to host another similar event this term, so if you are interested in taking part, please contact MACE's social responsibility co-ordinator Lindsey Gage for more information.
Related posts