Civil Engineering field trip: Patterdale 2019
In the real world Student experience 29th October 2019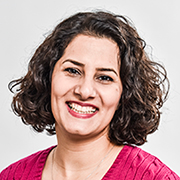 Every April, MACE's second year Civil Engineering students take a trip to Patterdale in the beautiful Lake District to undertake a five-day surveying field course. During these five days, students complete several surveying exercises and then produce a final map and report as part of their coursework.
This year Dr Mojgan Hadi Mosleh (pictured left) coordinated the trip, so we spent five minutes catching up with her to find out more!
Can you tell us a bit more about what the students did on the field trip to Patterdale?
Students were divided into small groups of five or six, and each group was designated a specific area to survey and map. Every group had their own student manager, teaching assistant and academic supervisor.
"The main objective is to put into practice the techniques they have learnt in the classroom"
Together they undertook a range of activities: initial observations and reconnaissance, planning, defining reference points, conducting detailed surveys, map making and writing up their final report.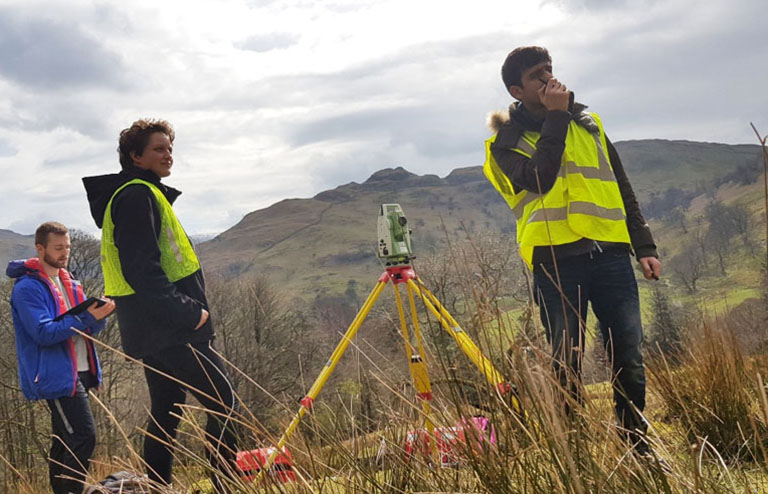 Why is the field trip an important part of the course?
The main objective of this field course is to put into practice and use the land-surveying techniques they have learnt during lectures and classroom labs in the real world. Students also learn to produce an accurate site map to enable design work and develop really important transferable skills such as team working and problem-solving.
"It was great to see how supportive and collaborative the students were"
What was the highlight of the trip?
On the first day of the trip, when students arrived at the site, some of them barely knew the team members they had to work with over the next few days. However, over the course of the trip their team-working skills improved significantly and it was great to see how supportive and collaborative the students were and see new friendships and working relationships grow.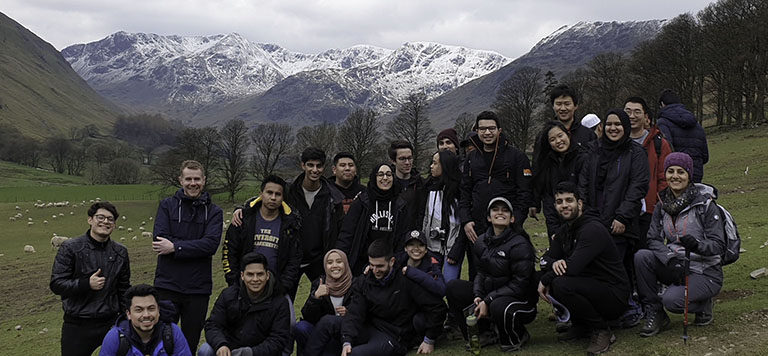 As well as gaining new technical skills and putting things they've learnt in lectures into practice, I believe this trip was a great bonding opportunity for our students. They socialised, played games, and got to know each other in a different environment outside the classroom. The students enjoyed the trip as well as enhancing their surveying skills.
Find out more about our Civil Engineering courses for 2020 entry on the courses section of the MACE website. Or read more blogs about student experience in MACE.
You can also see and hear more from Mojgan on our Women in Engineering page.
Related posts