Who's who in MACE – Lindsey Gage
Meet MACE 14th November 2019
Lindsey Gage is the Social Responsibility Officer for MACE. We caught up with her to chat about life and work in the Department and in Manchester…
Give us a very brief overview of what you did before working in MACE.
I worked in the International Office, supervising the administration team and supporting our international agents.
What do you love the most about your job?
The variety and the rewarding feeling I get so often from the projects I work on. I also get to meet and work with a diverse range of people, which I enjoy.
What's the best thing about Manchester?
Despite the fact I lived in Australia for some time, Manchester always felt like home. I love how proud Mancunians are of their city, the diversity and how much it has to offer.
Who or what inspires and motivates you?
Anybody who is living life to the full, taking opportunities and setting goals regardless of what they are – what works for them and makes them happy!
Why is engineering important?
Engineers are behind so many different aspects of how we go about our everyday life and so integral to society as result. There are so many different types of engineering that its hard to imagine a world without engineers. What would it look like and what wouldn't exist?
"I love how proud Mancunians are of their city, the diversity and how much it has to offer"
What is your top tip for living in Manchester?
Take advantage of how much diversity we have to offer in the city in its culture, its entertainment, its population and take advantage of the close proximity to so many beautiful places to visit, like the Lake District and a variety of National Trust attractions. Hatch on Oxford Road is also one of my favourite spots for coffee or lunch as there's always something new to try.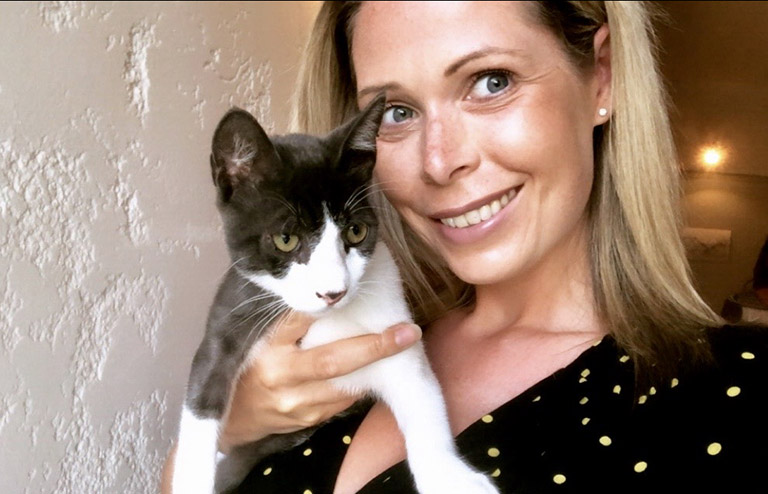 What do you get up to outside of work?
Lots of socialising with friends, spending time with family, especially my nieces and god-daughter, going to the gym, cooking, reading, regular pet-sitting for dogs and cats and I LOVE holidays and day trips to see new places.
What would be your top desert island disc, your top desert island book and your one luxury item?
I couldn't pick just one of each! I'd have to stick to Spotify and a book I hadn't read (I never read the same book twice). Luxury item would be my iPad as it would be my connection to civilisation.
To find out more about Social Responsibility within MACE, visit the SR page on the MACE website. And if you want to get involved, please email Lindsey. 
Want to meet more MACE staff, students and alumni? Check out the 'Meet MACE' section of the blog.
Related posts