A year in Industry with Jasmine Wild
Making it count 23rd February 2021
We talk to final year student Jasmine about how taking advantage of our placement scheme can help develop your skills and launch your career after you graduate…
Hi Jasmine, thank you for joining us on the Maths Blog! You finished your year in industry last summer, where did you go and what did you do?
Hi there! I undertook my placement year at Audit Partnership Ltd as a profit recovery auditor. My role involved looking through large data sets and written evidence to reconcile and recover any lost profits for our client. Day-to-day I would be using different systems to view data, as well as utilising pivot tables and macros within Microsoft Excel to manipulate and present data clearly.
What do you think you learnt most during your time in the real working world?
Alongside learning useful computer skills, I also developed a lot of personal skills whilst on my placement. Often I had to request information from managers, and also communicate my findings to them, allowing me to grow my confidence within the work-place when speaking to colleagues. Working with people of all ages and backgrounds was also very beneficial to me as it was interesting to see how other people work and also to learn to cooperate with a diverse range of people. I also developed good time management as I was given a list of tasks to do each day and had to ensure I remained within the specified timings as much as possible.
What did you most enjoy about the experience?
I found many aspects of my placement really interesting; firstly getting to work with numbers everyday was enjoyable, especially having to spot patterns and trends within data sets. I also enjoyed the environment in the office, having people to talk to all day was something I was thankful for and I now know that I prefer being around people rather than working alone, which I experienced when our company went remote during the first lockdown.
So what happens next, have you stayed in touch?
Yes! So following completion of my placement, I was offered a part-time role with the company, so throughout my third year I have been working remotely for them. I really would advise for anyone contemplating whether to do a placement that you should definitely do it! Although I did not find a career that I want to pursue after graduating, I gained so many valuable interview techniques and work-place skills that will definitely benefit me in the future. I also felt more focused on my studies after having a year out of education and I became more appreciative of being a student for one more year.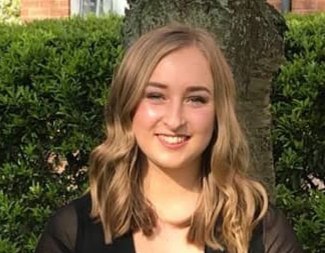 Finally, do you have any advice for students who are currently looking for that ideal placement?
My advice for anyone looking for a placement that hasn't yet been successful is don't give up! I was rejected many times by many different companies and each rejection only lead to a stronger interview the next time. I found it useful to request feedback from any rejections in order to prepare for future interviews.
Finally, for anyone who has secured a placement year already, make the most of it! Jump at any opportunities you can within your year as the time will fly by and the more effort you make, the more skills you will develop, resulting in securing more opportunities in the future.
careercareersgraduatesind expindustrial experiencejasminemathematicsnumbersplacementwildworkplace
Related posts