My journey so far: Louisa Mason
Student experience Women In STEM 28th September 2022
This week, Louisa Mason joins us on the blog. Louisa joined The University of Manchester on the Physics with an Integrated Foundation Year programme and featured on the Physics blog back in 2020!
After completing her Foundation year, she joined the Physics with Astrophysics course and is now starting her Master's degree at Manchester!
Louisa told us all about her university experience, the work she's been doing at Manchester and her lunch with the Lovell telescope.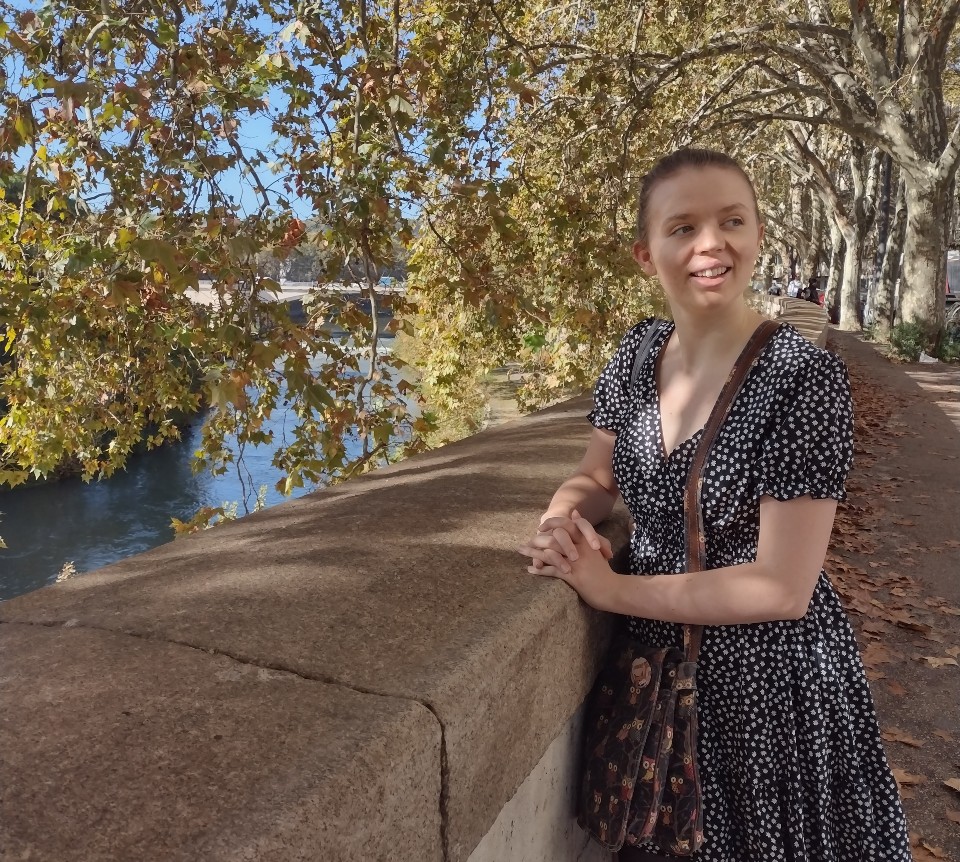 Hi Louisa, thanks for taking the time to speak to us. Can you tell us a little bit about yourself and the course you studied?
Hiya! I am an undergraduate studying Physics with Astrophysics. I have just finished my third year, but I am taking a four year Integrated Masters so I won't graduate till next year. Outside of physics, I am a keen dancer and have become a 'crazy plant lady' since the COVID lockdown.
Why did you choose to study physics?
I have always been interested in space – the more you learn, the more you realise you don't know! Astronomy tends to fill the news headlines, but now that I have started my degree, I am learning more and more exciting fields of physics.
I enjoy trying to understand a topic and explaining it to friends & family. Science communication is something that I enjoy.
Why did you choose to do an Integrated Foundation Year and how did it prepare you for the rest of your course?
My grades weren't initially high enough to make the cohort, so results day was very stressful for me. I knew that I wanted to study at Manchester and didn't want to compromise – Manchester is world-leading for physics.
Taking the foundation year has been my best decision yet! I found my feet with the style of learning at university, whilst strengthening my understanding of key topics that I might have rushed through at college. I would recommend taking a foundation year to anyone who may not be confident in all the modules studied at college.
What has your university experience been like? What did you enjoy the most about your course?
I have really enjoyed my lab experiments across my degree, which was surprising as I didn't enjoy lab work at college! During my degree, I've worked on particle measurements made at Atlas, measured galactic hydrogen as evidence for the dark matter and determined the rotation of the sun. It's given me a flavour of research and life in academia in the future.
As an astrophysics student, have you worked at Jodrell Bank at all?
I have, observing pulsars using the 7m radio telescope on top of the control room. Jodrell Bank is an incredible site – it is home to 4 telescopes, including Lovell, the 3rd largest steerable telescope in the world. It is now home to the SKA headquarters, a new radio telescope array in Australia & South Africa. My best memories of my degree are sat eating lunch, watching Lovell rotate to view something new in the sky.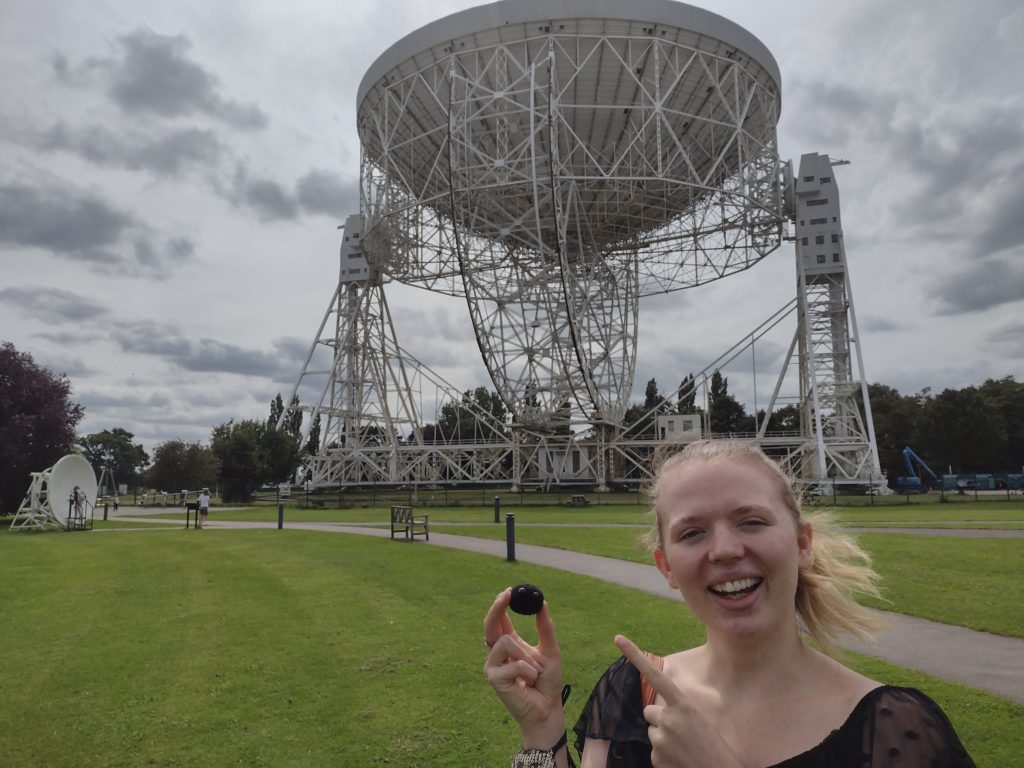 We hear you did a placement with the Department of Physics here at the university – how was that? Could you tell us a bit about what you did and what you learnt?
Yes, I was lucky enough to take part in a student internship with the Advanced Radio Instrumentation group. I've been analysing the behaviour of chips used in radio amplifiers, the first part of a telescope which increases the signal received. It was really exciting to be working on these chips, which are currently being used at ALMA, in Chile, and for new radio telescopes of the future!
What do you think of Manchester as a city? How is student life in Manchester?
I love Manchester (I am a little biased, this is my hometown!) because there is always something going on: culture festivals, museums, shopping, concerts… There is a large student community that live in Fallowfield, so there is always something going on just 15 minutes from campus.
How have you found being a woman in science? What advice would you give to other women who are thinking of going into science or engineering?
Never feel discouraged taking maths and science just because it's a challenge. I got the chance to attend CUWiP (an annual conference for undergraduate women in physics) which was an invaluable chance to listen to leading female physicists and hear about their career pathways. I think the most important thing I learned is that there really isn't one strand of physics or one type of career that everyone must follow; there are so many options and pathways. I attended the conference when it was held virtually, due to the pandemic, but I hope to visit again in person!
Are you part of any societies at the university?
As a physics student, we are all part of PhysSoc – a society that runs social events throughout the year. At Christmas, we had a three-course meal and hired a club out for a party afterwards. The physics societies organise extra lectures during the year. The best was a talk by Jeff Forshaw which was so oversubscribed that people sat in the aisles of the lecture theatre just to hear him!
Why did you choose to do a Masters? What are you looking forward to most about the year?
I want to take a PhD, so a Master's is the best step before post-graduate studies. Students that want to work in industry chose a bachelor's degree and can apply to placements and jobs as soon as they graduate. However, if you want to work in research, a Master's & PhD are the best way into academia. The integrated masters gives you the best chance at securing a project with one of the professors at Manchester, rather than having the stress of searching and applying elsewhere.
If you could give one piece of advice to students currently thinking about applying to university, what would it be? Would you recommend the Integrated Foundation Year?
I would highly recommend taking an Integrated Foundation Year, as it equips you with the right skills needed for university learning. It really is a different style to college, so it's important that you are really driven to take physics and you find a branch of physics that you enjoy the most: astronomy, particle physics, microscopic scales, colossal scales, solving world issues or just wanting to pass on your knowledge to others.
If you'd like to hear more from Louisa, you can visit her blog: https://thecleverowl.wordpress.com/
Related posts