'Mother of the Sea' – How Kathleen Drew-Baker saved sushi
Heritage 4th March 2019
Later this week the world celebrates International Women's Day. What better way to continue our heritage series than remembering the life of a woman whose research not only saved an industry, but changed a nation?
Kathleen Drew-Baker was a lecturer in botany and a researcher at The University of Manchester from 1922 until her death in 1957. She died, however, unaware of the huge contribution her work would make. Unaware, for example, that every year in Japan – a country to which she'd never been – a festival would be held in her honour.
International Women's Day celebrates women's achievements; Drew-Baker's was the saving of a multi-billion pound food industry: sushi.
Dedication to research
Born to an ordinary family in Leigh in November 1901, Drew-Baker's story is one of hard work and dedication to her subject. A model pupil at school, she earned a County Major Scholarship to study botany at The University of Manchester, from which she graduated with a first class honours degree in 1922 and an MSc the following year.
She began working as a lecturer in Manchester's cryptogamic botany department in 1922, and would stay at the University for the rest of her life. Her devotion to research is perhaps best illustrated by her working as an unpaid research fellow following her marriage to another academic, Henry Wright-Baker, in 1928. At the time the University – as was common with many academic institutes – did not employ married women.
Her work led to the awarding of a Commonwealth Fellowship in 1925, which included two years working at the University of California, Berkeley in the US, and trips to Hawaii and other exotic locations to collect botanical samples.
It would be her studying of coastal samples much closer to home, however, that would make her name – and change food production in Japan forever. For this, the Land of the Rising Sun would forever owe a debt to the coast of Wales.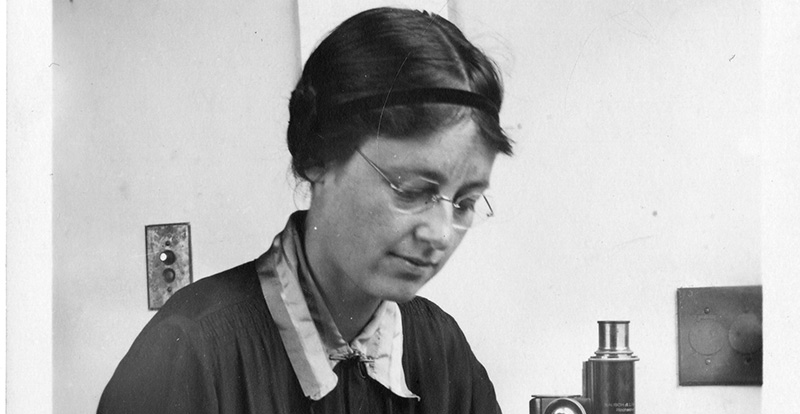 From 'lucky grass' to a sure bet
Porphyra umbilicalis is a leafy, red seaweed that grows off the Welsh coastline. Colloquially known as laver, it's a type of nori – the Japanese name for seaweed – that is harvested by locals, ground up and rolled in oatmeal to make laverbread (delicious, apparently, with bacon!). But following Drew-Baker's discovery, this inconspicuous, local algae would start making bigger waves on the other side of the world.
In Japan, nori had the nickname 'lucky' or 'gambler's' grass due to the unpredictable nature of seaweed farming. With a strong, distinctive flavour, it's vital for making sushi (it's used to wrap the rolls and keep them together). But in 1951, nori production in Japan had all but ceased. Cultivation was proving impossible because nori has no seeds or seedlings, while typhoons and pollution had taken their toll on coastal waters.
Back in the UK, however, Drew-Baker had made a crucial discovery.
She found that – and here's the technical bit – during the microscopic Conchocelis stage, seashells provide a host environment that allows red algae to develop. While it was previously thought that Conchocelis (single-celled organisms that grow in abandoned shells during the summer, sludge-like in appearance) were independent alga, Drew-Baker discovered they were essentially the same species (both types of algae) as the seaweed that appeared, in their place, in winter. Her paper on the subject, 'Conchocelis-Phase in the Life-History of Porphyra umbilicalis', was published in Nature in 1949.
Upon reading the paper, Segawa Sokichi of the Shimoda Marine Biological Station was able to apply what he read about in Wales to what he worked with in Japan. He used Drew-Baker's findings to put in place the industrial processes that would lead to the plentiful and – importantly – predictable harvest of nori. Production of 'lucky' grass would rely on luck no more.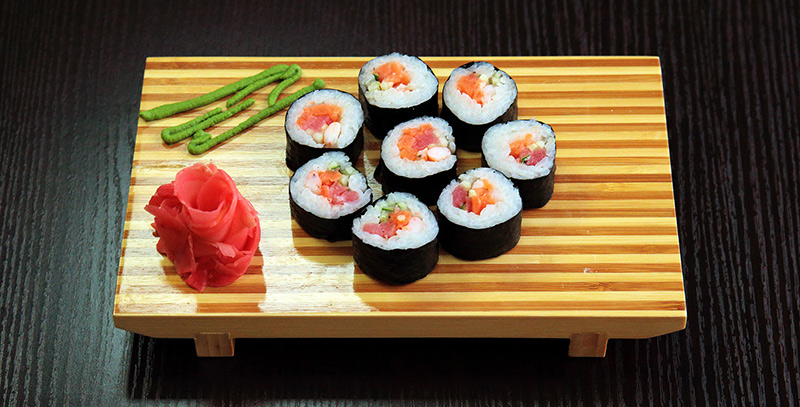 'The Mother of the Sea'
Despite receiving some acclaim and recognition during her lifetime – she published no fewer than 47 academic papers and was the co-founder and first elected president of the British Phycological Society – Kathleen Drew-Baker sadly died without ever knowing the true impact of her research.
The people of Japan, however, are determined to keep her legacy alive. They've bestowed upon her the name 'Mother of the Sea' and each year, on April 14, her work is celebrated at the 'Drew festival' – dedicated to the woman herself.
The celebration takes place in the city of Uto, Kumamoto, where revellers come together at a memorial erected in Drew-Baker's honour in 1963. The monument is decked in flower garlands and overlooks the Ariake Sea.
Drew-Baker's two children, John and Francis, would later travel to Japan years after their mother's passing, experiencing first-hand the reverence in which she is held. The siblings were mobbed by TV cameras and photographers, and treated like celebrities.
Japan and sushi are synonymous – and it's incredible to think that without the work of a Manchester researcher, a multi-billion pound food industry might never have survived. But survive it did, and Drew-Baker's name will forever be linked with one of the world's most popular dishes.
Incredible also when her son John admits: "I don't think she'd like sushi, she wasn't very adventurous when it came to food!"
Words: Joe Shervin
Images: The University of Manchester, Yuri Samoilov
Kathleen Drew-Baker is one of the University's heritage heroes.
Be sure to subscribe on our homepage to keep up to date with all the latest posts from The Hub.
Related posts