The Buzz Episode 3 – Mission Jurassic
Dinosaurs The Buzz podcast 30th April 2020
Listen on Spotify.
Listen on Stitcher.
Listen on Apple Podcasts.
Welcome to a new episode of The Buzz, where we're talking about dinosaurs and learning about one of the University's most exciting projects – Mission Jurassic.
Deep in the Badlands of Wyoming, at a top-secret site where the mosquitos are as big as pigeons and the temperature reaches 40 degrees in the shade, there are thousands of dinosaur bones awaiting discovery. We talked to Prof Phil Manning* and Dr Victoria Egerton, who are leading the dig, about their work and discoveries.
We also had a chat with Dr Russell Garwood of the Department of Earth and Environmental Sciences about his work on extinction events and how these are relevant today. And we discuss that enduring question – what is your favourite dinosaur?
There's also the chance to discover the answer to last episode's Kids' Questions, and to hear the latest query from one of our young listeners.
UoM's prehistoric experts (L to R) Prof Phil Manning (and friend), Dr Victoria Egerton, Dr Russell Garwood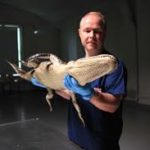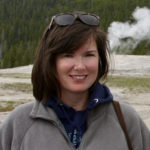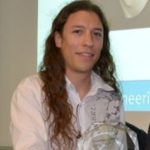 You can find out more about some of the topics we discuss at the links below:
*Prof Phil Manning was interviewed prior to both the UK and US introducing social distancing.
dinosaurDinosaursEarth and Environmental SciencesextinctionMission Jurassicpaleontologyprehistoric
Related posts