The Buzz S2, E2: What will future sustainable homes look like?
The Buzz podcast 25th February 2021
Listen on Spotify.
Listen on Stitcher.
Listen on Apple Podcasts.
We've all been spending plenty of time in our homes of late – as the COVID pandemic rumbles on, lockdown continues and working from home remains a necessity for many.
With such a shift likely to impact working behaviours for years to come, and with sustainability a key focus for housebuilders and homeowners alike, we got to thinking: what will the sustainable homes of the future look like?
To help answer the question we speak to Claire Brown, a PhD researcher at The University of Manchester's Tyndall Manchester, part of the Tyndall Centre for Climate Change.
We discuss the sustainability features we can expect to see more of, the things we could be doing better in and around the home, and much, much more.
So plug in your headphones (and unplug any appliances you're not using) and find out what the future has in store!
Claire Brown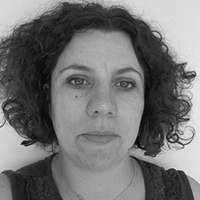 Find out more on some of the topics we discuss at the links below:
*This episode of The Buzz was recorded in lockdown and sound quality may be affected.
climate changeEarth and Environmental Sciencesenvironmentenvironmental sciencescienceThe Buzz Podcast
Related posts