Three generations of Black engineers
Departments Social responsibility 28th October 2021
"It feels very special to know that I have members of my family who have already walked the halls I walk in now. It's not something I know many people can relate to."
Oluwatosin (Tosin) Shodeyi is studying Mechanical Engineering with Management in the Department of Mechanical, Aerospace and Civil Engineering. He isn't, however, the first of his family to study engineering at Manchester. Nor is he the second.
Born in Ilford, East London to Nigerian parents, Tosin represents the third generation of his family to study the subject here, and follows in the footsteps of his great uncle and grandfather.
Three more uncles are engineers in mechanical, civil and electrical engineering. The latter works for a company that sells solar panels in Nigeria, and helped Tosin with a recent project on how Nigeria could solve its power supply crisis with renewable energy.
To mark Black History Month, we take a look at this remarkable family heritage – including its role in preventing a repeat of flooding tragedy in Nigeria.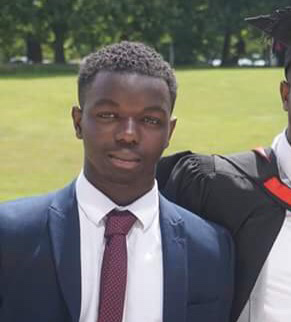 Runs in the family
"The area that I am most interested in is operations management, because we learn how the role of an engineer contributes to the effective delivery of products and services to customers," Tosin says of his course. "I didn't realise how important this was before this module."
"After university I hope to work for an engineering consultancy firm, ideally abroad. Engineers are needed all over the world, so I don't see myself only living in the UK."
This ambition, and desire to move around, appears to run in the family. Tosin's great uncle was offered a scholarship to study metallurgy at Manchester (then UMIST) in the 1970s. After his bachelor degree he went on to obtain a PhD in metallurgy and material science at the University of Cambridge.
And after his PhD, he became a Senior Lecturer at the University of Ife in Nigeria for around eight years. Later, he worked for the Nigerian Federal Government as a Director General and Chief Executive within the National Agency for Science and Engineering Infrastructure, and also published many papers within the metallurgy and material science field.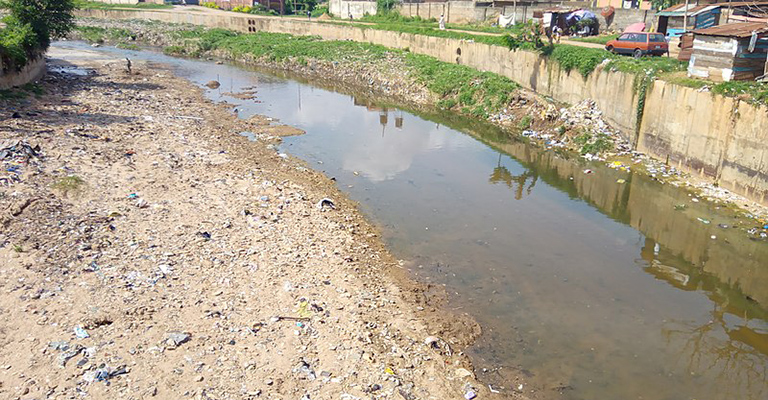 The Ogunpa River disaster
Tosin's grandfather initially attended the University of Salford before transferring to The University of Manchester to obtain a BEng in civil engineering. He then returned to Nigeria, before coming back to the UK for a master's degree at Loughborough University. He worked for a while in the UK before heading back to Nigeria again – where he would work on a life-saving project.
The Ogunpa River, in Nigeria's Oyo State, was prone to severe flooding. And one particular flood in the 1980s would, tragically, claim many lives.
Specialist engineers, including Tosin's grandfather, were hired by the Nigerian government in an effort to prevent further flooding. He spent many weeks away from home, and even slept in a campsite close to the river. The job, unfortunately, was not fully completed, amid accusations of funds stolen by members of government.
"However," Tosin points out, "the Ogunpa River has not had a severe flood like the one seen in the 1980s since my grandfather worked on it".
Proud to Be
The campaign slogan of Black History Month 2021 is 'Proud to Be', and Tosin – unsurprisingly – is extremely proud of his family's achievements. "It also makes me very proud knowing many of them funded their schooling through scholarships and through their hard work, and without them I probably would not be in the position I am today.
"I do feel like this motivates me to work hard so all the sacrifices made for my family are not in vain."
To today's young Black engineers, Tosin recommends consideration of all available routes – not only university, but also options such as degree apprenticeships.
He concludes: "I would tell every young Black person wishing to do engineering at university to aim for the best institutions possible. In order for us to see more Black people within these top institutions, we need more of us aiming for the very best.
"If your family members, who weren't from wealthy backgrounds, were able to get into these spaces, you can also do it.
"Even though not every situation is the same; if not you, then who? If not now, then when?"
If you enjoyed this post, be sure to subscribe on our homepage to keep up to date with the latest posts from The Hub.
Words: Joe Shervin
Images: Shutterstock, Tosin Shodeyi, Okeile
Related posts