Life in the lab: studying soil bioremediation with Klaudia Jedyka
Student experience 12th June 2020
BSc Environmental Science student Klaudia Jedyka talks us through the logistics of lab work for the dissertation – best practice, trial and error and research conversations…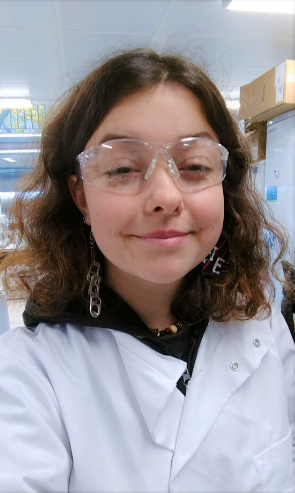 My name is Klaudia and I am in my final year of my BSc Environmental Science course, which means I'm finally getting to do something I have been planning for since I started university: my dissertation! I've been excited about this. I chose the topic of soil bioremediation – the clean-up of contaminated soil using microorganisms. Bioremediation is something I came across in my second year and straight away I knew it's what I wanted to focus on. My project was supervised by Prof Jon Lloyd and Dr Richard Kimber and I was located in the Geomicrobiology lab in the Williamson building.
As someone who wants to pursue a research career I found this an incredibly useful experience. The skills and knowledge I've gained have helped me produce a pretty impressive CV. Being surrounded by PhD students was handy, as I had a lot of questions about what it's like to be a PhD student and how to prep for PhD interviews. The bulk of my project concentrated on trying to grow a specific organism capable of forming copper precipitates (solid, insoluble particles of copper). This is important for bioremediation, as this bacterium would be able to remove dissolved copper from water (either in water bodies or water present in soils), therefore preventing its spread through the environment via water movement. In addition, the precipitated particles can then be re-used for industry purposes, promoting a circular economy! The project consisted of quite a bit of repetitive work, constantly making different media for the organisms to grow in or constantly moving things from one bottle to another. Despite this, hours in the lab flew by and seeing things grow was super exciting!
Here are some of my tips for making the most of your lab-work based project!
NOTE DOWN WHAT YOU DO
Always! Please make notes. And make sure they're neat too. My lack of clear notes means that writing up my dissertation has been more difficult than it should have been. It also means I keep messaging my dissertation supervisor for help, which can't be fun for him either! It is also important to note down how to use equipment specific for your project. This will allow you to work in the lab with minimal supervision, which is a helpful experience if you're planning to pursue further research.
ASK STUPID QUESTIONS
You have a question, but you're too embarrassed to ask because it's a bit silly. Or maybe you've asked it before, and you still don't understand the answer. So, you suffer in silence and desperately scour the internet for an answer. But do you know what would be so much easier? Just being honest! Ask the stupid questions instead of guessing the answer yourself or ask for the answer to be explained in a simpler way. It's absolutely acceptable to not know everything, especially at your level!
MAKE THE MOST OF IT
Make the time to really get to know your research topic, this is a chance for you to specialise in something. Use the fact that you're surrounded by academics and discuss what you know or want to know. If you want extra lab experience, tell someone. Let them know if you want to pursue further research – your supervisor may have some really useful insider knowledge. For example, can you shadow a PhD student? Can you join in on the lab meetings?
DON'T STRESS
Your research might not be everything you want it to be. And that's okay, considering you only have a few months to do it, in addition to lectures, assessments, a part-time job, maybe some volunteering and a drink here and there. By all means, aim high when you begin to plan your ideal research project, but know that there is space for error and that plans can change. For example, I wasted about a month on growing bacteria that was in fact just contamination, rather than the metal-reducing bacteria we were aiming for. Losing that one month meant that I did not have time to test if a known metal-reducing organism we successfully grew was actually able to bioremediate copper.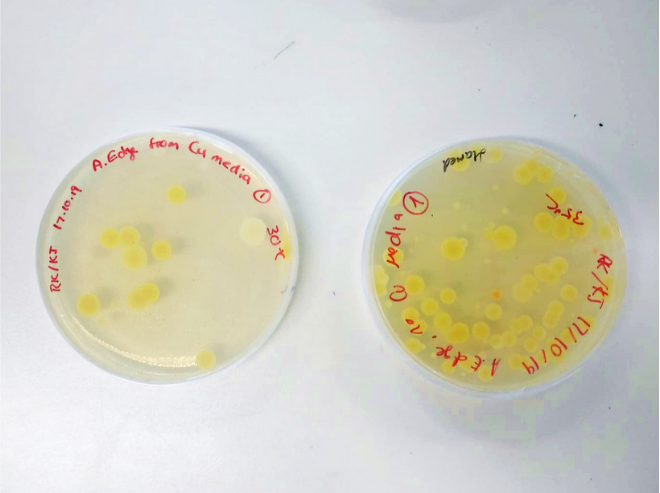 Follow Klaudia on Instagram at branch.project and her blog: Branch Project.
Klaudia will take over the uom_ees Instagram account on Monday 15th June 2020.
bacteriumbiohazardbioremediationcontaminationcopperdissertationgeomicrobiologymetal-reducing bacteriamicroorganismsprecipitated particlesResearchsoilundergraduateundergraduate studywater movement
Related posts