PASS Perspectives (Peer Assisted Study Sessions)
Student experience 11th March 2021
Peer Assisted Study Sessions (PASS) are a highlight for our current undergraduate students. Student Ambassadors Wasim Mustafa and Emma Conway discuss their experience of PASS in the Department of Earth and Environmental Sciences.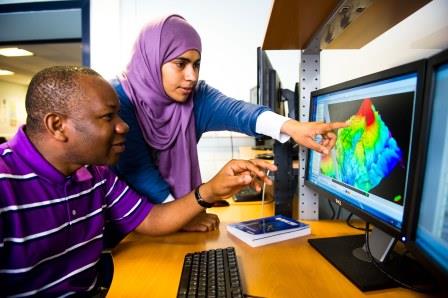 PASS can be understood as using "the experience and expertise of higher year, volunteer students (PASS Leaders) by training them as facilitators, not teachers or tutors, to support their group of lower year students in finding solutions to their problems themselves, through facilitated discussion and guided questioning. Each group's pair of PASS Leaders encourage active learning in an informal, friendly and fun environment that does not seek to replace any form of interaction between staff and student but to provide another opportunity for all students to enter into institutional discourse with their peers".
You can find out about how to get involved as a first year student or apply for a position as a PASS Leader online: Peer Support | What is Peer Support? | What is PASS? | The University of Manchester
Wasim Mustafa, 3rd year, MEarthSci Geology with Planetary Science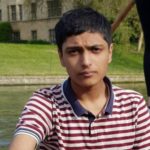 "PASS is a scheme run by the Department of Earth and Environmental Sciences for peer mentoring. It's a great way to ask questions and receive advice from other students in the Department.
In PASS sessions there are two 'PASS leaders', who are senior students in the Department. PASS leaders are largely experienced in the same content as incoming Manchester first years, and, being approachable individuals, they make PASS a great supplement to other support within the Department such as academic advisors. It's also a way to get to know some of the faces in what is a rather tight-knit EES community."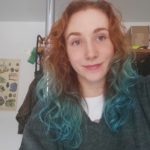 Emma Conway, 3rd year, MEarthSci Earth and Planetary Science (Geology) 
"PASS (Peer Assisted Study Sessions) act as opportunities for first year students to have informal interactions with their peers from older year groups to help with the transition to higher education. Although these sessions are mainly targeted at assisting with university work, they become tailored to what suits the students' needs as the sessions progress. This allows discussion about housing, finance, exams, and general advice on university life to arise, in which more experienced students can pass on vital information to newer students to make their first year less daunting.
These sessions typically run in a one-hour slot on a weekly basis, allowing students to consolidate what they have been covering in recent lectures. However, a great advantage of PASS is the flexibility of it! Sessions can be run more frequently closer to a deadline or exam to allow the students more opportunity to receive help, alongside the fact that PASS mentors are usually always open to receiving emails from the students outside of scheduled sessions if they just want to ask a quick question.
Personally, as a third-year student who has now been a mentor for two years, I enjoy organising these sessions. A big part of my role is to facilitate the learning, so that the sessions encourage the students to partake in wider discussion with one another and be able to bounce off ideas so they can answer their own module-related questions by themselves without much external help. Once students are able to do this, it provides them with a solid framework to develop their techniques for individual study, which becomes increasingly prevalent throughout their years at university."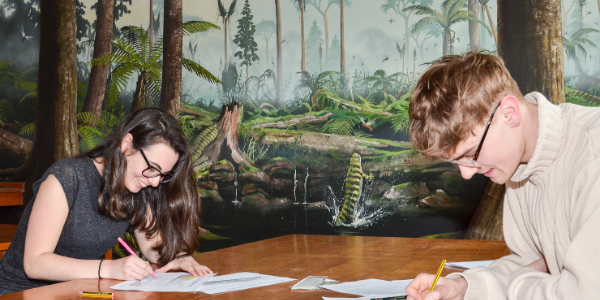 earth and environmental sciencesPASSpeer assisted studypeer supportsupportundergraduateWellbeing
Related posts