Institute of Quarrying (IQ) National Student Awards: Ben Mayor
Student experience 11th March 2021
The Institute of Quarrying has honoured eight university students with two years of free membership for their dedication and achievements in geological studies. The University of Manchester nominated undergraduate student Ben Mayor to receive this recognition.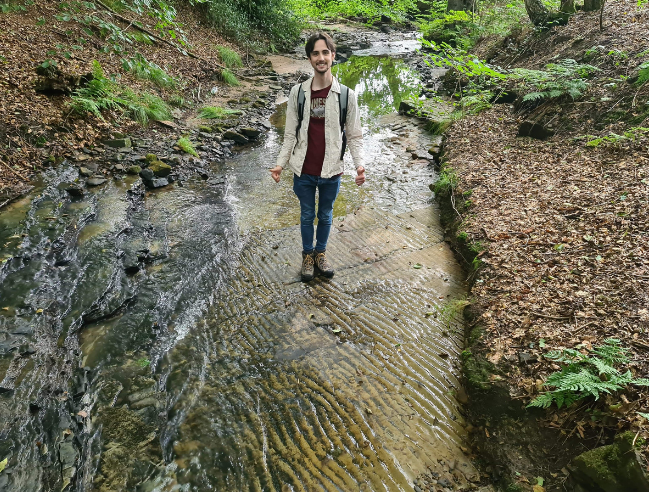 Ben had completed his second year of the MEarthSci Geology with Planetary Science when he was nominated by academic staff within the Department of Earth and Environmental Sciences for the 2020 IQ National Student Awards. The award 'recognises high-achieving students that demonstrate continuous hard work and commitment towards their course, as well as strong potential for a successful career in the mineral extractives industry' (Institute of Quarrying Honours University Geologists). Ben commented on this achievement:
"I am very happy to receive this award. I believe I achieved well in second year because of excellent support from staff and my cohort. University was a joy at the time; all of the modules were interesting and made me want to read more outside of class. I'd like to give a special thanks to Dr Rhian Jones and Dr Katherine Joy for supporting planetary science students during lockdown and keeping our morale up."
To find out more about our degrees in Earth and Planetary Science, visit the BSc and MEarthSci course profiles online. 
awardearth sciencesGeologyInstitute of Quarryingplanetary scienceprofessional bodyquarryingstudyundergraduate
Related posts