Pathway Profile: Pollution and Environmental Processes
Welcome to EES 9th December 2020
Dr Greg Holland provides an overview of the Pollution and Environmental Processes Pathway of our undergraduate degree programmes in Environmental Science.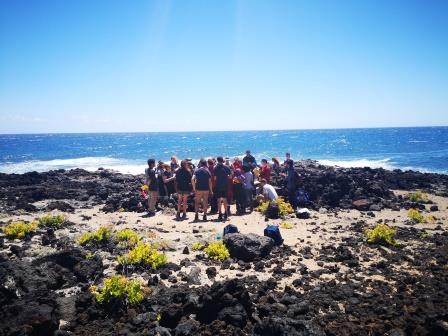 Environmental Science plays an important role in how we understand our effects on the planet today, integrating the Earth's surface with both the atmosphere above us and the subsurface below our feet. Within our Environmental Science degrees, you can focus on current environmental issues by choosing the Pollution and Environmental Process Pathway. This pathway encompasses all areas of Environmental Sciences, from atmospheric physics and composition to interactions with the biosphere. This allows you the flexibility to focus on the area of Environmental Science that you are most interested in. In your third year, you will carry out an independent research project that often involves collecting and analysing samples in our world-class research laboratories. In addition, you will undertake four environmental challenges which represent a significant component of your third year studies. These challenges are large scale, complex, cross disciplinary investigations that will expose you to cutting edge solutions to modern day environmental issues. If you're interested in using science to solve the Earth's environmental problems we would love to have you join us on the PEP pathway here in Manchester!
Read more about our undergraduate pathways on course profiles and the Department website. 
air qualityAtmospheric sciencebiosphereEcologyEnvironmental Sciencefieldworksocial responsibilitysustainabilityundergraduatevolcanic processes
Related posts