Celebrating Rona Robinson – Manchester's 'ordinary' chemistry pioneer
Chemistry in the real world Research and impact 3rd April 2020
Walking along the fourth floor of the Chemistry Building, Dr Kristy Turner's eyes were drawn to a figure in an old class photo. On the front row, among a sea of men in dark suits, sat a woman in a white blouse.
Her interest piqued, Dr Turner wanted to find out more about the intriguing woman – seemingly the only female in her 1905 graduating class.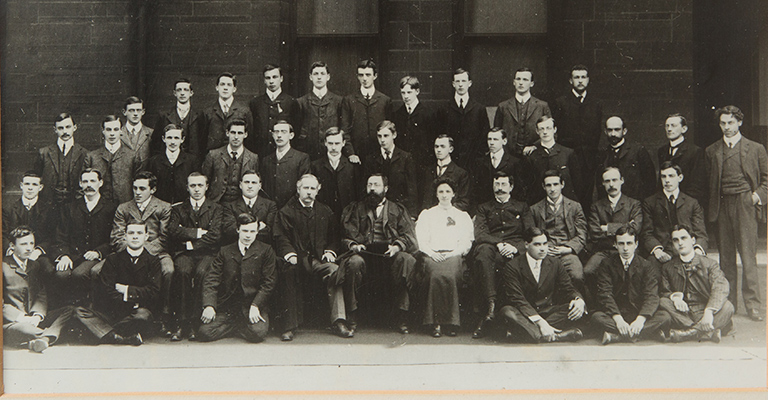 The woman's name was Rona Robinson. Robinson was from a working class background and she led a seemingly ordinary life. It was this that made her so fascinating.
You can read more about her amazing story on The Hub.
Related posts