Transferable Skills in Science Society
Student experience 21st April 2021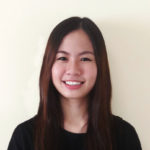 Hello everyone! This blog post is brought to you by The University of Manchester Transferable Skills in Science Society (TSIS) and I am the founding president, Camery.
Who are we?
To those who have not heard of us before, TSIS is a new academic SU society founded last summer and is currently run by a group of final year Chemistry students! Our aims are: (i) to help students improve their career skills and employability in a casual, student-led environment, especially skills that are relevant to a future science & research career;  (ii) to create a safe space where any students who are interested in science and wish to self-develop can network and make new friends, regardless of their areas and levels of study.
Looking ahead
Lately, some of us in the committee have been planning for the future after graduation and hence have started applying for postgraduate study (PhD) and/or graduate jobs. I believe some students who are not in their final year might also be busy thinking about applying for industrial placements, internships or part-time jobs. As students, we understand that these past few months of remote learning + assessment have not been easy with the pandemic-induced stress, and the thought of needing to ace online interviews could seem even more overwhelming … Therefore, I am writing to share some personal opinions on how to answer these 4 common PhD interview questions based on personal experience:
Possible Q. #1: Tell me about yourself.
This question, if asked, usually comes first in an interview. Understandably, it can throw an interviewee off balance for a moment since this question is quite broad, and one might risk blabbering too much on something too personal. While some interviewers are nice and genuinely want to ease you into the interview while getting know more about you, it may give a good impression if you could give an answer that is relevant to whatever you are applying to.
How I would answer it: Current education info, current/immediate past research experience(s), research interest, career plan, why are you applying for this position (try to keep it short and sweet, as interviewers may ask these specific questions for more details later on)
How I would NOT: Talk about family, pet, favourite food etc. (though it certainly may be interesting!)
Possible Q. #2: Why a PhD?
I think the main point here is to NOT give over generic answer to this question. While you can Google for "benefits of doing a PhD" and borrow some website ideas, remember to also reflect on your past experiences and add those personal details to it.
How I would answer it:
"it matches my career plan" – explain what's my plan and why – what I've done to work towards the plan so far
….
How I would NOT: Simply listing 10 benefits of PhD at one go
Possible Q. #3: Competency/Behavioural-based Questions
Well haha, I know I know, this is not exactly a question! And frankly there are more specific PhD interview questions like: "Why this PhD project? Why us (supervisor)? Why this university?" that I could discuss. However, I would instead like to this opportunity to remind everyone to put some effort into preparing for competency-based questions! They might get overlooked during preparation as they are not factual questions that require you to research a lot on, but it may actually be harder than you think to answer them in a good, coherent structure. To do that, practice using the STAR method (Situation—Task—Action—Result). A useful tip is to create a list of transferable skills prior to the interview (e.g. team working, problem solving, independent thinking), and jot down examples of times you have demonstrated such skills, using the STAR method.
Possible Q. #4: Technical Questions
Again, this is another broad category of question type frequently asked in PhD interviews. It is hard to be fully prepared for such questions because there are just so much that interviewers can ask. Firstly, I would recommend making sure that you really familiarize yourself with your current research project/experience and will be able to describe it/answer questions on it well (the aim, experimental approach etc.). Secondly, it will help to read a few journal papers on the topic of the PhD project itself – you could take the initiative to approach the potential PhD supervisor and ask for recommendation for relevant literatures.
Andddd that's about it for now, hopefully this info has come off somewhat useful to you! If you would like a mock interview practice, you could book it with the UoM Careers Service (they are super helpful and supportive). TSIS is also holding an online interview practice day on 3rd March 2021 (Wed) and you are very welcome to join us, event registration details can be found here: https://fb.me/e/41PSrfQe2
Good luck and all the best to everyone on whatever you are working on, you got this! 😀
Best wishes,
Camery Ma Yii Earn
4th Year MChem Chemistry with Industrial Experience Student
Founding President of TSIS Society
Related posts