Coating of textiles with nanoparticles – 72-year-old PhD student Roy Conway
Student experience 23rd May 2019
In the School of Materials we pride ourselves on diversity – and this most certainly extends to age. Perhaps nowhere is this more evident than in the case of Roy Conway, a 72-year-old PhD student working within the Robotics and Textiles Composites group.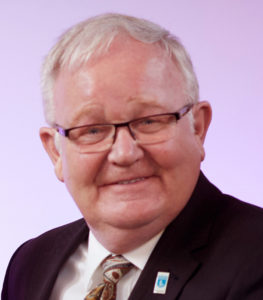 Roy's research is entitled 'Coating of textiles with nanoparticles for multifunctionality' and aims to give additional properties to textile materials through adding nanoparticle material into a coating compound formulation.
He is also keen to share his accumulated knowledge on an industry not traditionally covered by academia. His career spanned the best part of 50 years and his areas of expertise have included the coating, laminating, flocking and embossing of textiles. Now he has the opportunity to pass on his knowledge and experience at the University.
"My hope for the future is to be successful with my doctorate and then to continue as long as possible to act as a mentor, researcher or whatever role is considered to be appropriate by the University. I do not feel ready to watch daytime television, smoking a pipe and wearing slippers!"
Read Roy's full story on The Hub.
Related posts