Dr Xuqing Liu: Wearable devices to assist the elderly and disabled
Meet the Department Research and impact 5th July 2019
The research that goes on here in the School of Materials can have a far-reaching impact, helping the lives of people far removed from the lab or classroom.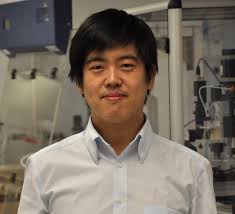 One such example is that being undertaken by Dr Xuqing Liu, Research Fellow in Textile Bioengineering and Science, which explores functional fashion and wearable technology. The research has the potential to drastically improve the lives of disabled people and the elderly.
Dr Liu, whose undergraduate degree was in chemistry and his PhD research in textiles, spans both materials science and fashion business and technology, and likens himself to a bridge that connects the two different parts of the School. 
He began his work into designing functional fashion through fibre surface molecular design in 2016, and here we catch up to see how it's progressing…
Hi Xuqing, please can you explain your research for us?
My research is mainly functional fashion. To put it simply, it is to invent useful and beautiful functional clothing to make people's lives better.
Recently, our research has resulted in the invention of a garment to help disabled people and the elderly to rehabilitate. Starting from the cotton fibre, we designed a comfortable wearable device for monitoring the bending of the arm. 
Commercially-available wearable devices are simply integrated with hard electronic circuit boards and clothing, regardless of aesthetics and comfort. Our team aims to develop a wearable device that looks indistinguishable from everyday clothes, ensuring aesthetics and comfort. Through the molecular design of the fibre surface, the sensors are minimised and integrated with the clothes.
How can your research benefit the public?
As the problem of aging becomes more serious, wearable devices related to rehabilitation care will improve quality of life for the elderly, as well as some disabled and other patients. Our invention aims to provide the public with a more comfortable, more beautiful and more useful wearable device.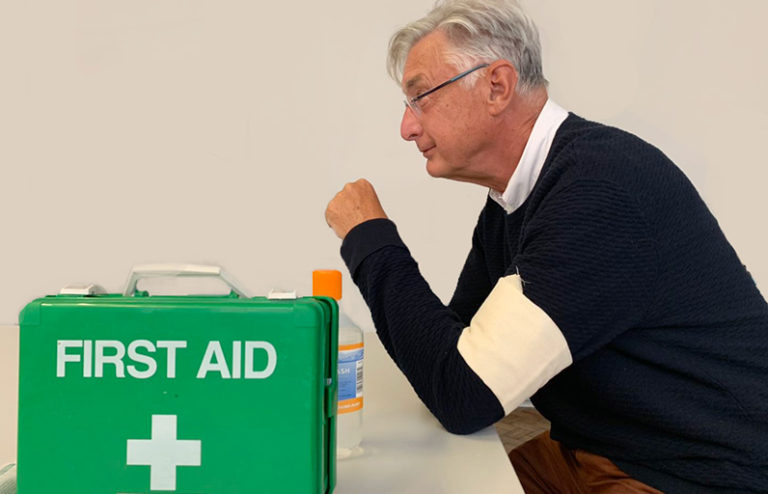 Why is the research so important – both now and in the future?
My research considers comfort, and this is a critical part that has been overlooked in previous wearable devices. Wearable devices are meant to make people's lives better. If they are hard and uncomfortable devices, people have to endure the pain in the process of wearing them, for example stinging, rubbing, scratching etc. 
So we proposed a new design concept: from fibre molecular design, to the process of improving the textile technology, to the final device performance optimisation. Such research ideas will bring new product development concepts to the development of wearable products.
How does being here at Manchester help your research?
First, The University of Manchester's textile discipline has a long history and a full set of textile product lines, which provides a unique support platform for the development and application of wearable devices. 
Secondly, the University has a number of disciplines, and cross-disciplinary research between multiple disciplines will bring more brainstorming. 
Taking this result as an example, we are involved in chemical, textile and electrical and electronic processes, as well as simulation techniques. I collaborated with Dr Wuliang Yin's group from the School of Electrical and Electronic Engineering, who are specialists in electronic engineering. From the initial cotton to the final device, it is the result of multidisciplinary collaboration.
Related posts