Our alumni in Amsterdam (Part 2)
Materials World 5th October 2015
My first month in Amsterdam is coming to an end and it's been quite an adventure already.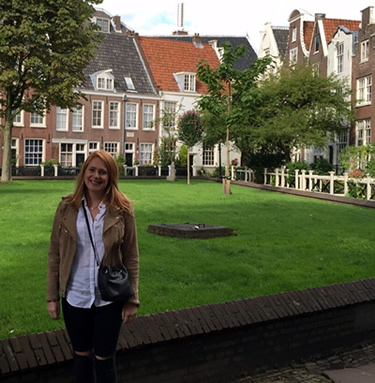 Arriving at the PVH offices at the beginning of September I was given a tour of the company's collection of buildings located on the Stadhouderskade canal, right in the middle of the hustle and bustle of central Amsterdam. The tour included the main office, which is filled with inspiring and iconic brand imagery from years gone by, the Tommy Hilfiger showroom, a dedicated area to showcase the upcoming collections to buyers from all over the world, and People's Place, the PVH restaurant that converts to a bar every Thursday night, providing cocktails, live music, and an in-house DJ for all staff to enjoy.
On my first day I was assigned the opening rotation of my graduate program: the CRM (customer relationship management) department. A true reflection of the international nature of the company, my team come from all over the world; Australia, Poland, Ukraine, Canada, and Sweden. Everyone has been really welcoming and I have even been on a team outing to a black-out restaurant, where all eating is done in the dark. Within the team I have been set three personal projects that include developing my own email campaign, reviewing and introducing a new business process, and carrying out email testing to improve newsletter performance.  I have spent my first few weeks developing my understanding of email marketing and carrying out competitor research in preparation for developing and presenting my ideas to the CRM team next month.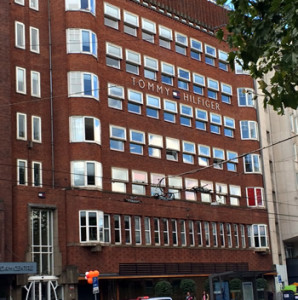 In my first month I have also attended a company induction day which was a great opportunity to meet fellow new starters and gain a real understanding of what it means to belong and work within the PVH family. The day involved introductions from the CEO, Daniel Grieder, and several other members of the management team. It gave us a fascinating insight into their personal careers and some exclusive first looks at upcoming campaigns and brand events. As a Graduate Trainee within the company I have also been given the opportunity to attend a lunch with the CFO to discuss my educational and industrial experience so far, alongside my fellow graduates who are Scottish and Irish. We have also begun Graduate training sessions that have involved analysing and reviewing ourselves to identify how we can improve on a personal level. Although it's a challenging process, I am already recognising the benefits and really appreciating the level of investment the company is making in us.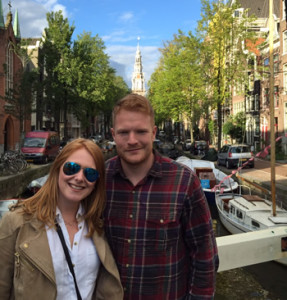 Alongside settling in to work and my role I have also spent my time exploring Amsterdam and getting to know the different neighborhoods, my favorite so far being the Jordaan area which reminds me very much of the Northern Quarter – full of interesting shops, tiny bars and restaurants, and the most amazing weekend markets full of local cheese, freshly made bread, and even some vintage clothing stalls.  I have also visited some of the must see tourist spots; including the red light district, the Museumplein, and Dam square, and tasted some of the local's favourite snacks including Bitterballen, Dutch pancakes, and herring (not all together at once, of course).
As we head into October; I am excited to move into my own apartment, buy a bike, partake in the People Place's pub quiz and continue to develop my personal projects.
Have a great month, see you next time!!
AlumniAmsterdamFashionSchool of MaterialsThe University of Manchester
Related posts