Our Alumni in Amsterdam Part 4 – being a business analyst
Materials World 14th December 2016
Hi All,
Since my last post it has been a very exciting period of time here at PVH Europe. During the summer it was announced that Raf Simons has joined Calvin Klein as our Chief Creative Officer, which marks the first time since Mr Klein himself that the brand will be led by one visionary. As one of the biggest names in the industry, thanks to his time at Dior and Jil Sanders, there was a huge amount of excitement and buzz following the announcement and we are now hotly anticipating, along with the rest of the industry, his first runway show for the brand in February along with how his impact with influence the brand in the coming years.
It has also been an exciting time for our other brand Tommy Hilfiger with the launch of the TommyXGigi collection (our collaboration with Supermodel Gigi Hadid) on the first ever #TommyNow runway show live on New York's Pier 16. This saw the collection presented on a carnival inspired runway with products made available immediately online and in stores. As one of the first brands in the industry to move towards this improvement in immediacy and customer centricity; there was a great sense of achievement and excitement throughout the office and as such, we celebrated by watching the show in our Amsterdam offices whilst enjoying an American style breakfast.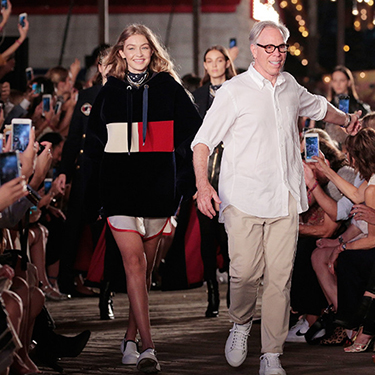 Regarding my role, I am now just a few weeks away from finished my second rotation as a Business Analyst in the Business Development team. As mentioned in my last post, this is the internal consultancy working to support the divisions and functional areas, whilst driving change throughout the business. I have absolutely loved my time in this position and have learnt a great deal about the business and the role of a Business Analyst – one of the main reasons I have enjoyed the role so much is due to its reflection of my degree, on MMFT we covered all aspects of the retail industry from Supply Chain to Brand Strategy, CR and to Ecommerce just like we do here in the team. I have worked on projects covering all areas of the business included Brand Strategy and Customer Management, with my main focus being on Supply Chain projects.
I have been working with my team and stakeholders from the PVH sourcing organisation to improve our vendor base performance (the factory's we use to make our clothes). I was given the responsibility to develop a framework for us to better understand this performance, to ensure we continuously strive to build partnerships with only the very best in the industry. Last month I was able to present this framework to the Sourcing Senior Management team, giving me the opportunity to hear direct feedback and insights from the leaders of this area within our company; it was incredibly interesting and insightful and also inspiring to see the experts in action.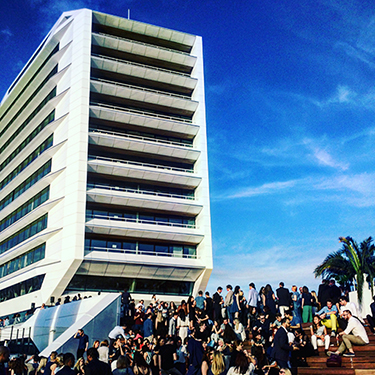 As part of business development I have also been given the opportunity to develop my data analysis and project management skills with the support of extra PVH University training sessions as well. I have also been taking part in analyst training sessions alongside my fellow analysts, which involves sessions given to us by our Vice President covering all kinds of subjects from problem solving, project management, change management, and personal development.
Now, as we get into the Christmas spirit, I am looking forward to joining my third and final rotation of the graduate scheme; Ominchannel – a relatively newly formed team and the largest I will join. They are responsible for ensuring the company continues to strive and achieve a consumer-centric strategy that ensures digital integration and a seamless experience across all functions, not just sales channels. I will also be moving locations to join this team, heading to our newly opened PVH Campus in the Houthaven area of the city right on the water's edge – it is quite the building with flexible working areas, a floor dedicated to digital showrooms and a 12th floor view over the city of Amsterdam.
I'm looking forward to updating you on my new adventure in Omnichannel, until next time…
Charlotte
AmsterdamFashionSchool of MaterialsThe University of Manchester
Related posts