Our @csmcr students – Sarah Kells
Student experience Welcome to Computer Science 19th December 2019
Hi Sarah, why did you want to study Computer Science at Manchester?
Computer Science has always appealed to me. Problem solving is an area that I find extremely enjoyable, and combined with an interest in coding, computer science became an obvious choice. I considered many universities across the UK, but Manchester stood out the most to me due to the practical nature of the course. I am someone who learns best by getting my hands on something and doing it myself, rather than just out of a textbook, and the sheer amount of practical labs here at Manchester really suited me.
What do you enjoy most about the course?
As mentioned before, I really enjoy the amount of practical experience we get to carry out in my course. Most, if not all, learning is backed up by lab work to help us really understand concepts, and to give us practical experience. In my course, we study a large variety of coding languages and concepts, and this variety is extremely interesting, as well as useful for application in the real world.
And the wider University?
The wider university has much to offer and can cater to pretty much anybody's interests, no matter how niche. I really enjoy the hackathon experiences that the Computer Science society UNiCS organises. A hackathon is essentially a coding competition that gives competitors a chance to create cool and unique technologies and projects. The highlight of my hackathon experience has been the StudentHack 17 where we built a robot that moves via text message.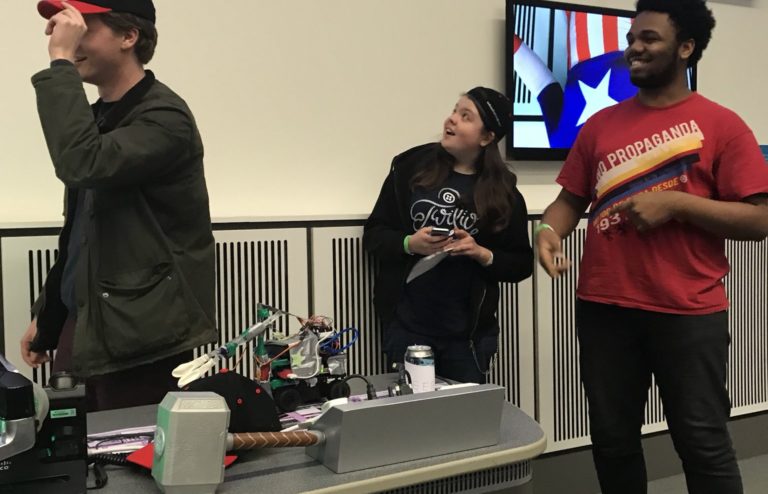 What are your thoughts on Manchester as a city?
Manchester itself is extremely vibrant and diverse! There's something new and exciting at every corner, and it never fails to surprise me, even after living here for 3 years. From a mini golf course made out of a scrap heap, to a speakeasy hidden behind a launderette, Manchester City truly is a city of surprises.
Which accommodation did you choose and what was the area like?  What would your advice be to a new student trying to decide somewhere to pick?
In my first year I lived in Hulme Hall accommodation. I absolutely loved my year in Hulme, I thought it was a really fun and social hall, and I met some true friends for life there. There was always something going on, and usually going on at full swing! The area itself was lovely, only a 20 minute walk (or 5 minute bus ride) from the university, and right across the way from several shops, restaurants and a sizeable park. My advice for students picking accommodation would be to pick based on what YOU want from an accommodation, and not just from what everyone else says. Oh and don't forget to do some research!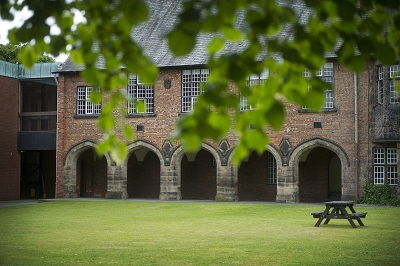 How do you see your time at The University of Manchester helping with your career plans?
My time at UoM has already massively boosted my career opportunities. I completed my year in industry last year, working as  Software Developer at Nanthealth in Belfast, and by November this year, had two job offers sent my way. Without the ability to go on my year in industry, and without the skills I have learned over my two years in the uni, I simply would not have had the experience or skill set in order to get these offers.
Has your time studying at The University of Manchester caused you to rethink or alter your career plans?
No, I've always been dead set on being a Software Developer, and studying here has only solidified that career goal for me.
What would you say to people considering coming to Manchester to Computer Science?
The University of Manchester offers a fantastic course for Computer Science, in just the sheer variety of options you can study. As well as giving you a very strong foundation for computer science, the amount of modules to choose from as you progress through the years means that you can get a great foothold in many specialities. In addition to this, the department boasts an impressive hardware library open for students to use, so that you can get an experience in with hardware such as raspberry pi's, arudino's and even drones. All in all, the sheer oppurtunity for learning in the Department of Computer Science is astronomically high, and can cater to everyone's interests.
And outside university… what do you get up to in your spare time?
In my spare time, I enjoy playing guitar, skateboarding and playing Tabletop Roleplaying Games like D&D.
Sarah studies on the BSc Computer Science with Industrial Experience Course in her final year. Find out more about our Undergraduate courses.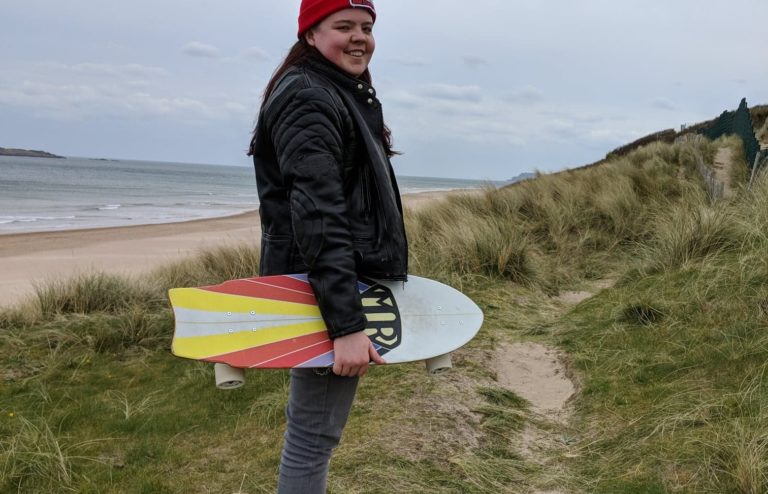 Related posts