My Industrial Placement at Disney – Carmen Faura
Student experience 10th January 2022
Industrial placements are an important part of a computer science student's life at The University of Manchester. So we spoke to Carmen Faura Praxedes to tell us about her personal journey and to give you first-hand experience of what to expect when undertaking a placement:
Hello Carmen, thanks for taking the time to chat with us! Can you tell us about yourself, what you study and why you chose to study your course?
Hey, my name is Carmen Faura and I'm a third-year Software Engineering student. At school, Maths, ICT, and Art were always my favourite subjects. I enjoyed the problem-solving of Maths and the creativeness of Art. Studying Software Engineering helped me combine the two.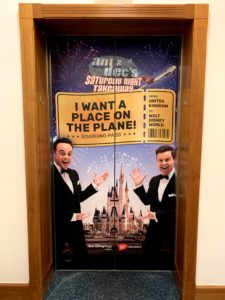 Can you explain in your own words what the industrial experience (IE) is to other students?
Essentially, it's an internship that lasts at least 9 months. You can do this at one company or split this up and do a few smaller internships in different companies, as long as the total number of months is 9 or more. It's a great way to finally consolidate all the knowledge acquired at university and understand why you learn the content for all those different modules.
How do you go about undertaking a year in industry/finding an employer?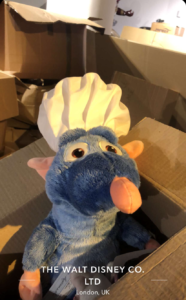 This is the interesting part. So it's not like some may think at first, that there is a list of companies the university works with and you just get one allocated. Instead, you go about it the same way you would at any later stage in life, you go to your browser and literally, search for placements/internships related to your degree (they can be based anywhere in the world). You can find these on Google jobs, LinkedIn, RateMyPlacement, Gradcracker, and so many more. When you find some you like, you apply, usually through the company's portal or the option specified in the job description. There you upload your CV and sometimes a Cover Letter too, if they ask for one. After that, you will hear back with next steps. There are different types of interviews and stages to go through. Usually, there is at least an HR call, a technical interview, and a coding challenge. The order of these may differ from company to company. Some may also get you to do teamwork challenges and prepare presentations. Usually, each company has 2 or 3 stages before they give you an offer, although some companies can have up to 7. So, it's not pretty, it can be quite long and draining but when you get that offer, it makes all of it worth it. There is loads of support from the university to help you prepare for interviews and proofread your CV and cover letters (which I highly recommend). PASS is also a great way to get help from older students who have just come back from their placements and prepare short weekly workshops to guide and mentor the younger students on the process – it's amazing.
Where did you do your IE and what were your main responsibilities? What did you do?
I chose to do my IE at The Walt Disney Company in which I underwent the role of a Technology Engineer in the Enterprise Business Systems International team. My main responsibilities were: enhancing some of our applications with requests from subsidiary companies or other internal teams and implementing auditing functionality to improve those teams' efficiency, managing the migration of users on all internal systems, and preparing the technical test and interviewing the next intern.
What was your biggest learning experience?
In terms of work, it's hard to pick just one. I'd say a combination of seeing big projects with meticulously thought through architectures, learning that technical infrastructures at larger corporations can be more convoluted than anticipated and all the exposure I got to the new technologies.
In terms of adulting, let's say it's a step. When you are at university, doing your own chores (cooking, laundry, cleaning) you think that is as much adulting as there is, but, unfortunately, it isn't. You then have to deal with taxes, getting a national insurance number (as this will be the first job for some), payslips, contracts, potentially another move, and the list goes on. Then on work calls you start hearing about mortgages and house prices and credit cards and you realise how much there still is left for you to learn.
Did your year help develop clearer ideas about your future career path?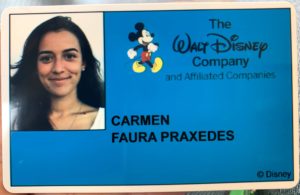 It helped open up my eyes to all the possible paths I can go into with my degree, which I did not expect. There were quite a few roles I saw I could enjoy, but I didn't know which one to pick, so it led me down the consulting route, where I can engage in various different projects, within different industries, with slightly different roles to get a taster of everything, for which I underwent a summer internship just after the placement, and loved it.
Did your course prepare you for your year in industry?
Yes, although I didn't really see how until I went through the placement. There are some modules that will be more relevant for all while other, more specialised, courses may only be relevant if you undergo work within that courses' field. However, the way the course is designed, particularly the first year, giving you a well-rounded insight into the fundamentals of all aspects related to Software Engineering is great.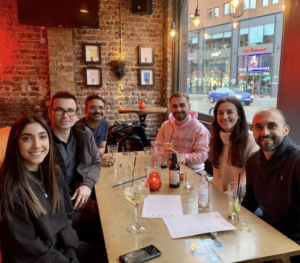 Do you have some advice for those who are interested in undertaking an industrial experience course?
Definitely, get your CV reviewed by everyone: your coursemates, placement supervisors, employability officers – the more eyes the better. Some ideas are more subjective and those are down to you to incorporate into it or not but when you have 3 different people pointing out the same thing, it's usually a good sign.
Use it as an opportunity to try something – if it's a city you are thinking about moving to when you graduate, a type of industry or role you think you may like but aren't sure about, then use that year to test the waters because it's only temporary so it's the best time to do it. And when you are undergoing it, get involved – I joined some volunteering activities and it was a great way to meet other people in the business.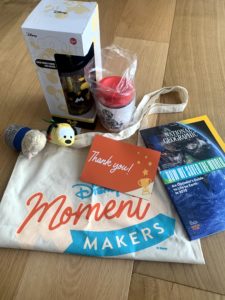 Also, a major one, do not get discouraged by rejection (everyone goes through it – most people apply to around 50 companies, and they do not receive 50 offers) – instead ask for feedback and use that in your future interviews. You grow way more from these than from getting the offer from the first company you apply for.
And, don't give up. It's a great experience and you may get a return offer for later which will 100% take some pressure off from your final year.
Click here for more info about our industrial placements.
Related posts