Exploring Cloud Computing
Meet the Department Student experience 21st May 2021
One of the hot topics that probably every computer scientist faces nowadays is cloud computing. Most of us already use applications that take advantage of the cloud behind the scenes. You are very likely part of the cloud computing generation if you have an online email subscription. Well, then you already know one of the basic types of cloud computing. Whilst exploring the wonders that cloud computing could offer, I was impressed by the shocking increase in cloud usage, especially from 2020 onwards. CloudHealth illustrated the huge impact that the ongoing pandemic had on the cloud by illustrating public cloud usage trends from 2020 and how businesses coped with the extensive usage of the cloud.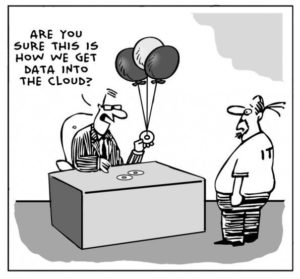 Companies have enjoyed the benefits of Cloud computing benefits for approximately two decades. Among them are its high reliability, extreme cost-effectiveness and high security. It is a service that is chosen by many companies worldwide. In fact, cloud computing has a bright future and is becoming a must for tech career professionals. Lowell McAdam, CEO of Verizon, stated that the cloud computing would be the third wave of the digital revolution. According to an estimate made by industry experts, until 2020, 40 Zettabytes of data were held in the cloud – a really huge figure indeed. Globally, the public cloud infrastructure market is expected to increase 35 percent to $120 billion during 2021, as the cloud continues to be in the focus in the ongoing pandemic recovery, according to Forrester Research. In fact, the next evolution from the existing monolithic application architecture after service-oriented architecture and micro-services architectures is considered to be The Serverless, contented Swanson, CTO of Needham, whose cloud data platform helps and enables companies to use the hybrid cloud. Moreover, according to the Flexera State of the Cloud report, serverless was one of the top ten fastest-growing PaaS cloud services for 2020. Furthermore, it is expected that cloud platforms is going to continuously develop automated cloud orchestration and optimization, regarding the fact that the complexity of managing both the quantity and quality of interconnected services among services and applications overwhelms even the savviest of IT organizations, according to Park.
I am personally looking forward to finding out more about the advantages of the cloud and I am already preparing myself for taking an AWS certification exam. They offer online courses and exam preparations to gain expertise in in-demand skills which would be perfect enrichment to your CV. Having some knowledge of Cloud Computing technology without proof of certification could be compared to knowing how to fly a plane without having a pilot license. In my opinion, this applies to any certification and extracurricular activities, let alone Cloud Computing certifications, which definitely bring you closer to your desired job. Very often applicants attending an interview will be judged within a span of 10 minutes, so the Cloud Computing badge will add value to your application and help you showcase your cloud skills better.
There are many important reasons why a Cloud Computing certification is a good bet for a career in technology. Firstly, statistics say that the future potential of cloud computing is only increasing.
According to researchers, 94% of companies are already on the cloud. This suggests that the cloud is already dominating the market. A report by Financial News Media states that by 2023 the cloud computing market is expected to reach $623.3 billion compared to 2018 when it was at $272 billion. According to this report, the cloud not only triples its size by 2023 but also has the potential to open up new job positions. Coming to the top public cloud players, Amazon, Microsoft, and Google have contributed to 56% of the global cloud market by the end of 2019.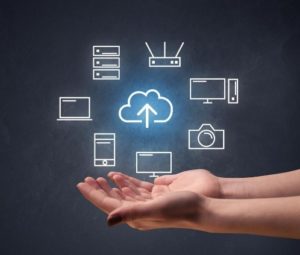 Another reason for exploring the cloud and becoming certified is distinguishing yourself on your resume. In a competitive job market, a cloud certification surely helps. As the possibility of getting the job increases with the uniqueness of your application, demonstrating your cloud skills would definitely be a bonus.  You can browse many courses that will enable you to master significant concepts as well as get an in-depth understanding of cloud hosting service providers.
We shall not exclude one of the biggest reasons why people take up Cloud Computing as a career option. Investing in your knowledge is always worth it. According to ZipRecruiter, it is one of the professions with the highest salary, providing the average salary of a Cloud Engineer in the US of US$129,363 per year. Pointing out that the sum can go up to $173,500 with experience. According to Forbes, Google Cloud Certified Cloud Architect can be classified as the highest paying certificate in 2020 with an annual salary of up to $175,000. In comparison, the AWS Solutions Architect Certificate comes with annual pay of $149,000. Salary is clearly a huge reason to get cloud certifications, but it doesn't stop there. You can also take your professional life to the next level by shifting from dated technologies from your past career to the cloud area. Many companies provide additional incentives to their employees when they acquire a preferred certification. An end-to-end learning path for beginners is provided as well, where you can learn Cloud Computing from scratch.
One of the reasons I pursued a certification in cloud computing was its worldwide use. Recruiters elsewhere in the world share the same interests. Moreover, it would make the application path easier as a cloud certification is globally recognized.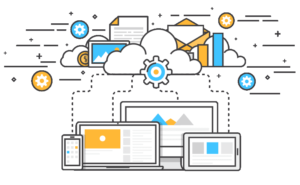 So, if you feel interested enough, but still wonder how to get started, don't worry! Here we provide the top 5 cloud certifications according to a report from Global Knowledge. Click on each link and get familiarised with the most popular cloud certifications.
AWS Certified Solutions Architect – Associate
Microsoft Azure Administrator Associate AZ-103
Google Certified Professional Cloud Architect
AWS Certified Developer – Associate
AWS Certified SysOps Administrator
Just because you've never worked in with cloud, does not mean you will never succeed working with the cloud. So, embrace reinvention and ask ourselves are we changing as fast as the world around us?
Angela, BSc Computer Science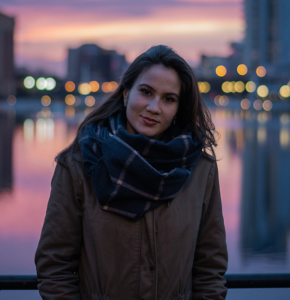 Related posts