My First Year as An International Student – Manya Sharma
Student experience 8th August 2022
I first stepped into the world of technology at middle school, creating games, chatbots, and voice recognition tools. Ever since, I've remained fascinated with Computer Science and its fusion with not only AI, but science and humanities too. Both innovative and logical, this is a subject which pushes me to think creatively every day.
The right course, the right place, the right time
I'd known the subject I wanted to study at university since year eight, and though I had prepared for Indian Engineering Exams, always visualised myself studying abroad. At first this seemed like a far-fetched dream – international fees and living costs are no small amount!
However, six months before the UCAS application start date, my family and I discussed how beneficial it would be to study in a diverse, international environment. So, I dedicate this blog to my father, who really did make my dreams his own.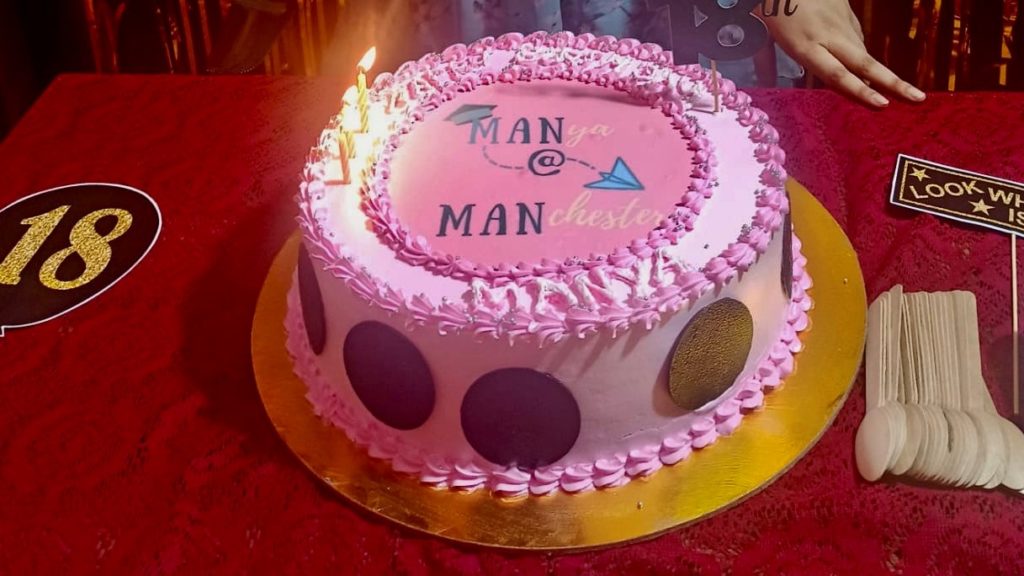 After spending weeks finalising the five universities I would apply to, Manchester soon became a clear picture in my mind. Friends and family even coined the line "Manya @ Manchester!"
The first thing which attracted me to UoM was the beautiful widespread campus, its old cultural architecture and green spaces. Next, it was the course: Artificial Intelligence with Industrial Experience. It left my family and I in awe.
Student life and making friends
Always bustling with students and cheerful energy, I have fallen in love with the city, people, and University of Manchester.
Neither over-crowded and touristy, nor a super quiet town, it is truly the best of both worlds. Already, I have explored museums, stadiums, tourist attractions, and breath-taking natural landscapes!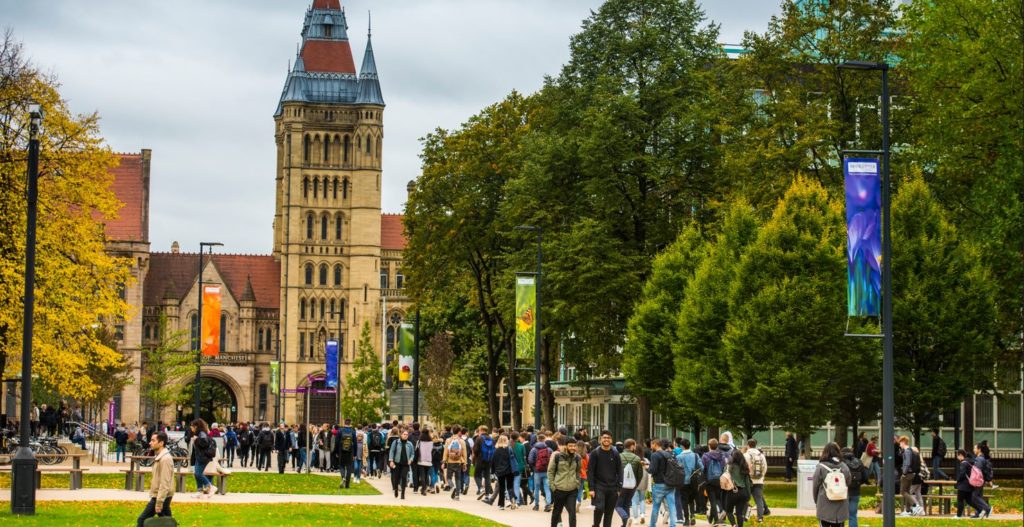 Studying abroad in itself holds many benefits too; teaching me to take responsibility, to have confidence in myself, and really figure out how to balance different aspects of student life.
One of my favourite things has been meeting other international students from different cultures and countries. Living together and making so many friends has truly given me a home away from home – thank you first year family!
What I've learned? Where to begin…
My first year has given me so many opportunities, helped me grow, and guided me as a young woman in tech.
From learning important tools of programming and understanding hardware intricacies, to joining societies and making friends I want to hold on forever – being in the Department of Computer Science expands my horizons in all sorts of surprising ways. It is especially rewarding to work with students and mentors with so many varied skill sets, perspectives, and backgrounds. I'm very happy to say that collaboration is inclusive in every aspect of my learning.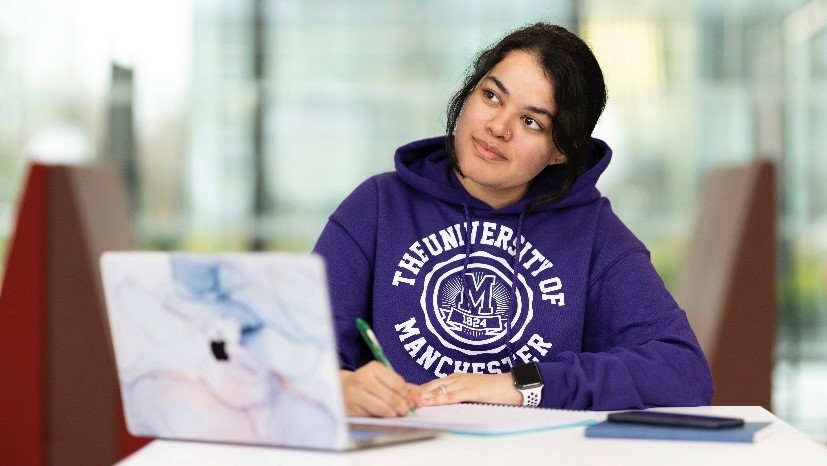 Also, the brainstorming of holistic concepts and situations on the course has helped increase my critical thinking and problem-solving skills; preparing me to contribute in both team and individual tasks. Not only am I growing my interpersonal skills and leadership style, but I am also learning how to balance personal goals with academic interests.
Something I didn't expect was to become so much more emotionally cognizant, developing my skills in self-improvement through introspection. Perhaps most importantly, my first year has helped me discover my individuality and independence.
A responsibility I would recommend every student takes on is becoming a Student Ambassador; it really widens your experience. I love to represent The University of Manchester, enjoying the process of getting to know prospective students, sharing in my journey, and experiences.
Confidence, communication, task delegation, and even time management – this role will help you grow in ways outside of your course!
Setting goals for the future
Our beautiful campus, with its pristine location, has offered the best atmosphere to study and experience student life with professors and peers.
An educational community, Manchester takes an innovative and modern approach, which undertakes student education with true practicality. My first year has made me realise its value for student diversity, community building, and expert teaching.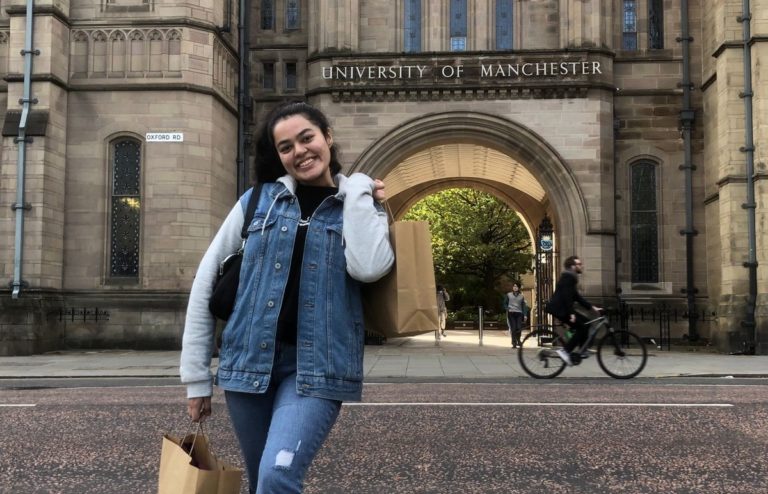 The long term plan is to use my knowledge of AI to assist people and improve lives. I look forward to seeing this purpose grow in second year, as I continue hone my analytical skills and collaborate on team projects. With cutting-edge expertise and logic-based creativity, I want to showcase the capabilities women hold for the future of computer engineering, and in my opinion, there is no better place to do that.
At The University of Manchester you are part of a culturally diverse, cosmopolitan corner of the world which dates back in the old pages of history!
Are you interested in the potential of computer science and artificial intelligence? Explore our courses BSc Computer Science and BSc Computer Science with Industrial Experience.
Related posts