Into the Festive Season
Research and impact Social responsibility Student experience 20th December 2019
Hello everyone!
We are almost approaching the Christmas break here at the University. Christmas has been the most cherished and celebrated holiday in the UK as far as I've observed in my time here. I'm personally always into decorations and love to see the streets wearing all types of lights during the holiday.
The Manchester Christmas markets have received many national awards, and this year it has been scattered over more places in the city than ever; I really enjoy visiting them and think it's must for anyone living in Manchester! I like to collect festive mugs during the season from various places and this year the markets have released a specially designed mug to celebrate their 20th anniversary, which is much nicer compared to previous years. 
Photo by lucas mendes on Unsplash
If you're a student too, you'll know that it's challenging to keep concentrating on your studies right up until the break with everything going on around the festive time! Well, while conducting my experiments and research at the moment, I've been trying my best to address this minor issue…but I have to be honest and hold my hands up and admit that my concentration has wavered sometimes 🙌👀 
Social projects, and more social projects
One thing that I like about the department here is that they are always eager to participate in social activities. If you are a part of the university, you'll be getting lots of emails about upcoming auctions, baking contests and lots more, with the incomes all being donated to different charities. 
I recently found the chance to contribute to the Children in Need online auction by donating some of my favourite toys and decorative items that I've been keeping for many years with me. I'm sure they are in another happy home now!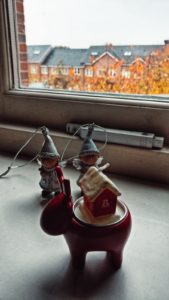 There are also other charity events going on throughout the year that you can give a hand such as Emmeline's Pantry.
The last month has generally been really busy for me. I attended a GTA gathering (a terrific idea!) organised by UCU(University and College Union) so that we could all share our experiences as TAs. I met with various people from other departments there, and enjoyed myself a lot. This was our first TA social meeting that I know of, but I'm sure there will be plenty of others planned for the next year.
Last Friday of every month we, PGR mentors, organise a drinks party on a particular theme. Because the party-to-be in December overlaps with the holiday break, we decided to throw an early Christmas themed one in November. We decorated the common meeting room for PGR staff/students, and even prepared a photobooth corner. The best parts of this party in my opinion was the card making corner for sick children to be sent for Christmas, and later on, dancing to some good tunes!
An unusual weekend in December: How to save a Woodcock?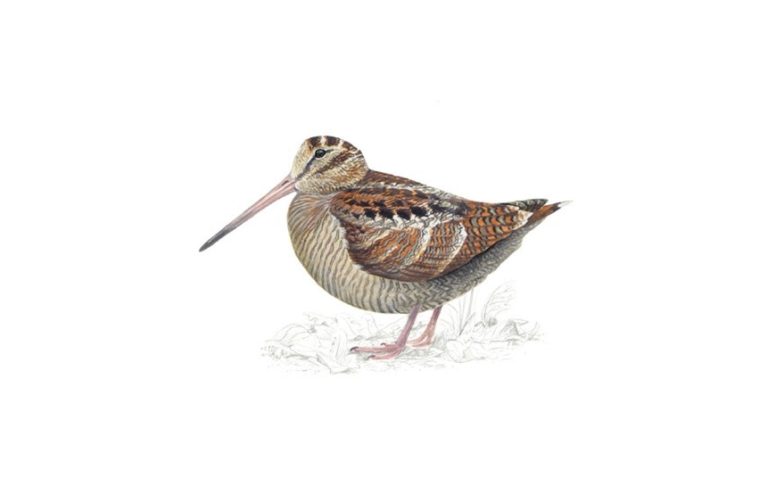 A woodcock. Image credits: The Royal Society for the Protection of Birds (RSPB)
My husband and I both adore birds, and we were the lucky ones to stumble upon and save an injured woodcock in the city during an early December weekend. 
She seemed to have lost her way from her rural home, just sitting in the middle of the pedestrian road next to our IT Building, attacked by magpies with remaining a few blood drops next to her…My husband was the one who found her. He also got an empty shoe box for her, so that we could keep her safe and sound for the time being for her to get back to herself.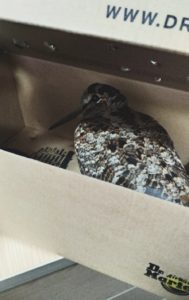 We called various places such as wildlife animals rescue teams, several charities and volunteers, specifically bird-related rescuers. However, because, I assume, it was on a Sunday, we had difficulty both reaching out and also making people come to Manchester city to take care of her that day.
It was the first time that I'd seen a woodcock, and when we searched for some information about them, we found out that they are nocturnal. They live in the woodlands hiding in the bushes during the day, and feed during the night. So, we thought a warm, dark place would suit her best during her recovery period, and did that. Their long beaks normally help them to dive into the soil in search of food, and we learnt that among their favourite foods are worms and insects, so we also did our best to try and find some!
We kept her with us for two days, and then a rescuer came and got her for further aid. During the time we were in contact with a Every Feather Bird and Wildlife Rescue officer from the same rescue team, Steph, who gave us some tips to keep her comfortable during the time she was with us. Finally, and just recently, we've received the wonderful news that she indeed made it and has been released!
The conservation status of woodcocks is red flagged in the UK. However, we can help that change. Feel free to check the websites that I linked above for more information, and also if you ever come across one as we did, please do not walk away. 
So long until January…
I'll be visiting my homeland, Turkey, during the break. Quality time with my family and friends alongside snowy views that I've been looking forward for a while now awaits me. I'll be back with new memories in picture form to share with you, but for now, see a little spoiler below!
One last word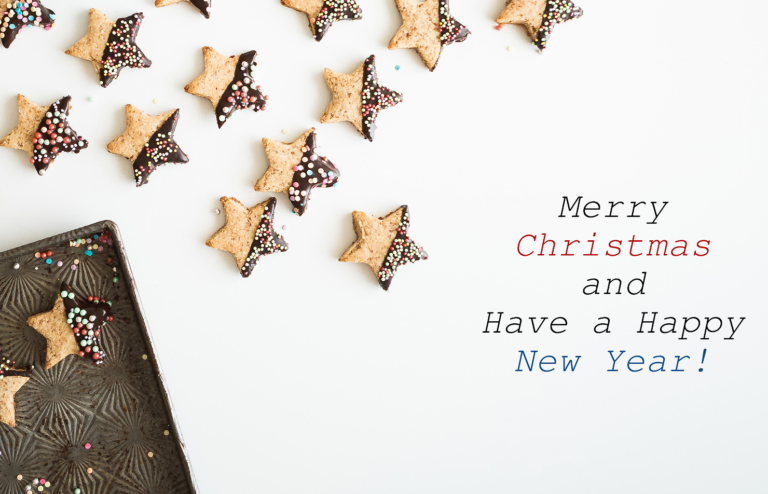 Background Photo by Brooke Lark on Unsplash
Be good and take care until next time,
Merve
Related posts