The incredible ways technology and AI is now used in mental health
Meet the Department Student experience Welcome to Computer Science 13th May 2021
Angela is a student on the BSc Computer Science who has a particular interest in Artificial Intelligence and Machine Learning, here she writes about her passion about how these advanced technologies and theories can help with mental health treatments. 
Isn't it amazing how a few words can almost immediately impact the way we see the world around us and change our perspectives? A conversation between two people can not only impact the way we think and how we feel, but they can also relieve suffering and even save lives. This science of mental healthcare, is something that has really grabbed my attention, especially during the past few months. As a Computer Science student, I've enjoyed the Artificial Intelligence modules and I would like to share some topics I explored beyond the lectures. These topics included consideration of advances in technology that will transform our understanding of how current mental health treatments work, but also lay the foundations for a whole new generation of treatments.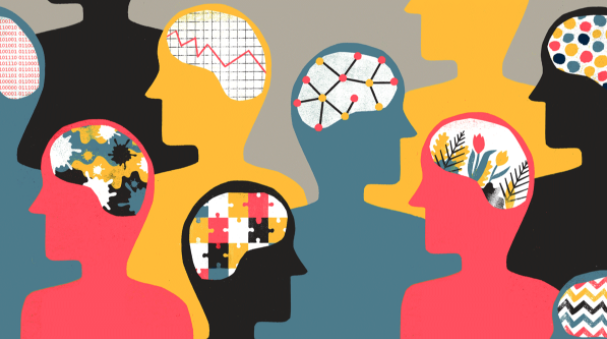 Nearly two-thirds of all people with mental health disorders never seek help and there are one in four people are affected by mental or neurological disorders at some point in their lives (WHO, 2001).
Depression and anxiety are everywhere, mostly invisible to us. Recent statistics show that probably no family on the planet is unaffected by them, but a huge number of people suffer in silence. A person with clinical depression could have every reason in the world to feel happy but fundamentally lose the ability to experience that joy (NHS, 2019).
People do not seek help sometimes because of the inaccessibility of help and sometimes because of the reluctance to speak about that topic (psychologytoday.com). The first one is witnessed by numbers: there are fewer than one mental health workers for every hundred thousand people among the population in most of the countries in the world (psychiatry.org). That is nearly equivalent to one person responsible for the care of all people in the full arena of a big music concert.
Currently, mental health is putting extra strain on already-under-pressure healthcare services. Fortunately, the possibilities that the new technology and AI solutions could offer are countless.  Innovative technology offers new opportunities to millions of people affected by different mental health conditions. Even though the benefits of these methods need to be carefully balanced against their limitations, the long-term efficacy of AI for mental health is yet to be thoroughly tested. However, the initial results are proven to have positive effects (verywellhealth.com).
Many clinical specialities benefit from technology-assisted treatments, advanced diagnostics, and therapies using many advanced technologies, but unfortunately, that is not the case in psychiatry. On the one hand, this could be because the main focus is the human brain, which has almost hundreds of billion neurons and hundreds of trillions connections ("Are There Really as Many Neurons in the Human Brain as Stars in the Milky Way?", nature.com). It is remains one of the greatest mysteries in medicine.
On the other hand, mental health disorders are difficult to diagnose and often the common risk factors remain unknown for an individual. The process of identifying optimal treatment options is sometimes hard, as many disorders are discrete diseases. Mainly there are two options including drug-based treatment or talking-psychotherapy (apa.org). But with every novelty in medical technology advancement, we are one step closer to improving our healthcare alternatives.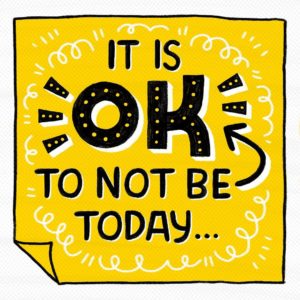 Technology has helped us measure and track data in a way that we couldn't imagine before. Doctors track symptoms and experience, measure what is the inside and outside of the body and the brain. This strengthens our diagnostic capabilities and individualises the therapy. It is easier to decide what works best for the individual. Furthermore, with the use of machine learning algorithms, the most suitable therapy and medication can be predicted for each patient based on the previous data track of symptoms. Although, it may not be a hundred per cent accurate as each individual speaks for themselves, it can be used as second opinion to the clinicians.
Another means of seeking treatment currently includes the nowadays-popular technology-assisted treatment. Everyone who can access computers, smartphones, virtual-reality applications, or videoconferencing software are able to use e-mental health services, which are widely accessible and, most importantly, anonymous. For instance, you may have heard of the website "Psyberguide", which provides resources and hundreds of app reviews. Another website commonly used among students is "Togetherall" (Formerly "Big White Wall"). It includes self-assessments, recommended resources, creative tools to help express how you're feeling and a wide range of self-guided courses to do at your own pace, as well as peer-to-peer support.
Mobile applications offer even more advanced tools, including artificial intelligence and computational psychiatry that could serve as specialised therapeutic chatbots. "Wysa" is an artificially intelligent chatbot that reacts to the user's emotions, where one practices cognitive behavioural therapy techniques, and learn mindfulness exercises. And, if users want extra support, they can receive it through guidance from a qualified mental health professional. "Youper" is another "pocket therapist" who calms users so they can sleep better, tracks mood and provides insights into a user's personality. There are also community-based platforms such as "TalkLife" and "Vent", apps that allow users to be in a judgment-free anonymous zone in this community.
AI is also present in speech-based mobile apps. Recently, a system has been developed that can detect day-to-day changes in speech. Researchers from UCLA, created the "MyCoachConnect", an AI-based app that uses individual's own words to provide a personalised analysis (eandt.theiet.org). In particular, shifts in tone or pace would be indicators for depression, illogical sentence patterns could suggest schizophrenia, and memory loss could be a symptom of cognitive problems
These apps are more than just a form of care. They can also collect data, which could help in emergencies, and help personalise programs for universal use. We may be familiar with the project, called "AI for precision mental health: Data-driven healthcare solutions" (The Alan Turing Institute, ongoing), whose goals are to develop statistical models on machine learning-based approaches, to differentiate asymptomatic populations at high versus low risk of mental health-related disease. If it meets with success, an AI-guided patient selection would potentially enhance clinical trial efficacy, reinvigorate pharma investment in drug discovery for mental health disorders, guide the development of critical tests and assay to improve diagnosis and predictability of the patient outcome.
Researchers announced that it was possible to classify EEG-based biomarkers that can predict the patients would respond to sertraline, an antidepressant medication, by using a machine-learning algorithm built to evaluate electroencephalogram-electrical brain activity recordings (ncbi.nlm.nih.gov). Neurosurgical brain activation techniques have also advanced. 'Deep-brain stimulation (DBS), first designed for the treatment of motor signs of movement disorders, has been extended to treatment-resistant depression more recently. It is also important to mention the increasing trend of virtual-reality therapy, the app-based cranial electrotherapy stimulator (CES), as well as the head wearables as a CE-certified drug-free treatment.
The current events and concern directly relate to all aspects of mental health and therefore AI. It is fair to conclude that progress is increasingly expanding in neuroscience and mental health, with recent advances in our understanding of brain structure and function and investigating variations in psychological conditions, and, most importantly, rapid technological advancement.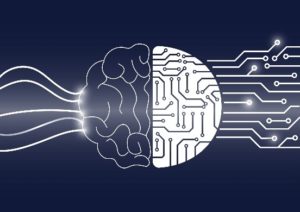 It seems like, particularly when it comes to less concrete aspects such as moods and sadness, the human mind, the most advanced device in the world, will still have its complex mysteries. AI applications in medicine are and will be actual in the future. Some of these we cannot even imagine now. Seeing myself as a future researcher in this field, I am eagerly awaiting to unlock its secrets.
Angela Popovska,
BSc Computer Science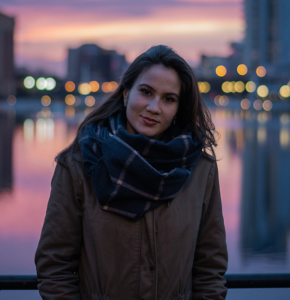 Related posts