How do people interact with Augmented reality? – An MSc Project with Chijioke Onukem
Life after study Meet the Department Student experience Uncategorized 3rd July 2020
Chijioke Onukem is from Nigeria and studied on the MSc Advanced Computer Science, specialising in Software Engineering. We caught up with Chijioke to ask him about his time studying in Manchester and his MSc project on augmented reality…
Hi Chijioke, what did you enjoy most about the Advanced Computer Science course?
I really enjoyed the individual and team projects we did. It felt like we were working in real-life situations and I had a real sense of achievement after completing each project. Also it was great fun meeting and socialising with course mates from other countries during my time in Manchester.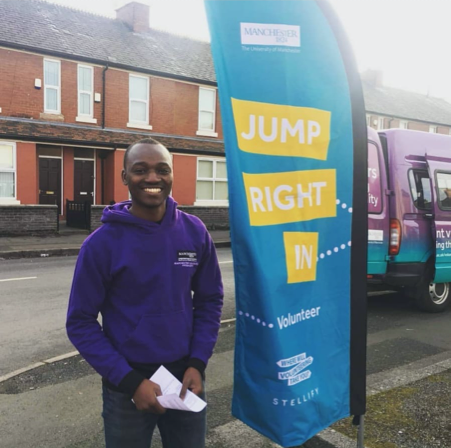 -And what about the Wider University?
I like the diversity in the University. It was easy to make friends from other departments as I got involved in wider university volunteering activities. I enjoyed every volunteering event I was part of as it was a golden opportunity to give back to the local community.  I volunteered on the Big Volunteer Day and I was also part of the ReachOut Youth Leadership Program from November 2018 to January 2019. I'd really recommend any new students to get involved in these activities as it really adds to the experience!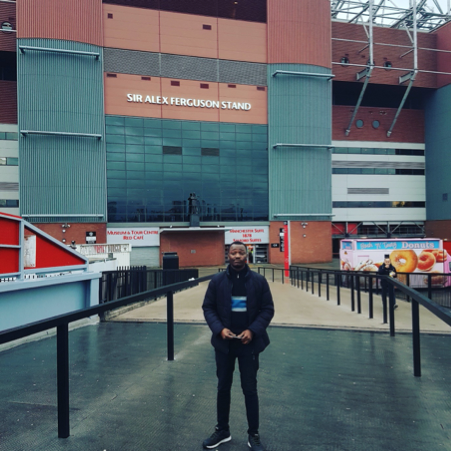 -What are your thoughts on Manchester as a city?
I really enjoyed my time here in Manchester, as it is a beautiful city with lots of educational, cultural, sporting and recreational activities. These can be found at centres such as the Manchester Aquatic Centre, Trafford centre, Salford Quays, John Ryland's Library, Old Trafford stadium, the Etihad  stadium and many more. Manchester City is also known to offer a high number of employment opportunities, in case you wanted to get a part-time job whilst being a student here.
-Tell us more about your MSc Project as it's such a big part of the programme here, what was it all about and who was your supervisor?
The aims were to find out how media contents can be consumed on a television or an augmented reality device such as Microsoft HoloLens device. It was titled A COMPARISON OF THE EMOTIONAL AND PSYCHOLOGICAL IMPACT OF VISUAL MEDIA WHEN DISPLAYED ON A TELEVISION OR AN AUGMENTED REALITY DEVICE. 
I wanted to explore the comparison of emotion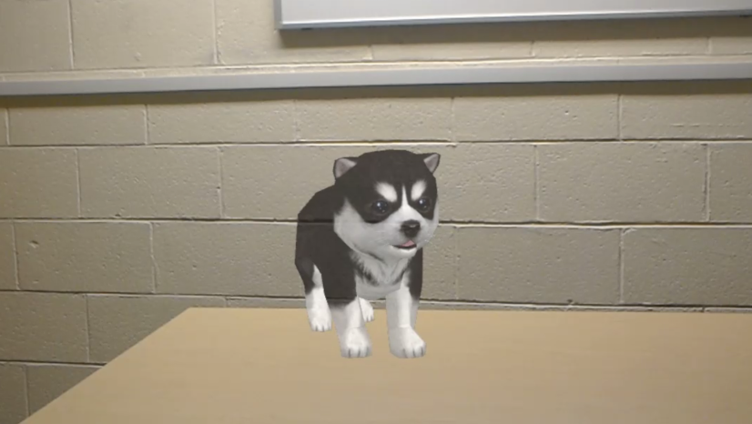 al response, user engagement and presence between these two different types of media by presenting a set of stimulus to viewers. In other to achieve this, a quantitative study was carried out on 26 participants. The study exposed people to different virtual animals exhibiting specific gestures and characteristics on a table. A positive (kitten and puppy) and negative (snake and spider) stimulus were presented to viewers in each condition as they rated their experience using a post-scene questionnaire.  
I was supervised by Dr Caroline Jay, who is an expert in Human Computer Interaction and also the PGT Programme Director here at Manchester, so she was fantastic mentor to help support me throughout the project!
-What were the outcomes of your project and what were you most proud about?
The findings after a significance tested period indicates that no significant difference was observed for emotional response and presence. However, a significant difference was seen in how users engaged with the stimulus between the HoloLens (AR) and the standard television. This suggests that generally, augmented reality will create a better engagement experience for users than television, especially when the presented content is a positive stimulus.   
I am mostly proud of my contribution to the body of knowledge of research, with respect to Human Computer Interaction (HCI). I strongly believe that this project has provided inferences which will support and inform future research in media presentation on augmented reality and television as well as guidance for augmented reality content design. This project exposed me immensely to augmented reality content design using Unity3D and C# scripting.
The project also improved my presentation skills as I had the opportunity to carry out several presentations on research findings and results from data analysis with the BBC research and development team, as well as with members of IAM Lab at The University of Manchester.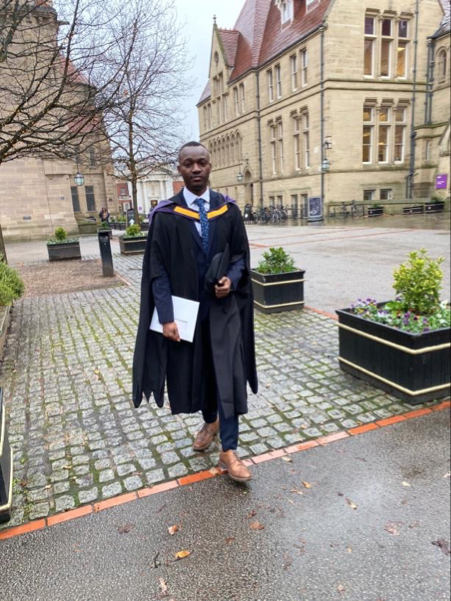 -What advice would you say to someone starting out a project in their Advanced Computer Science studies?
Basically I would say embark on a project that solves a prevailing problem and consider your long term goal for your career.  
-What are you up to now and h
ow has your time at The University of Manchester helped with this?
During my program at the University of Manchester, I developed technical and transferable skills which are needed for most jobs I apply to. This has helped me secure an internship in technology with Bright Network. 
-What would you say to people considering coming to The University of Manchester to study?
Coming with a very open mind is key. You will get the support you need as the lecturers are well seasoned and eager to help you achieve the best you can. The university has world class equipment and facilities to help you learn, a typical example in the Department of Computer Science is the Nanotechnology lab. The University of Manchester is also one of the best universities in the UK with a high graduate employment rate.  Finally, whatever background you come from, you will be able to fit in because the university is so rich in diversity. 
You can follow Chijioke on twitter @CJ_intercactive
Related posts