Work experience week
Student experience 16th September 2019
Over the summer MACE welcomed a group of Year 10 pupils from secondary schools across Greater Manchester to undertake a week of hands-on work experience in the Department.
We aimed to give pupils a taster of what it's like to study engineering at university level by demonstrating some of the skills engineers need and by providing an insight into what engineering is and what it involves.
We also wanted to tackle potential stereotypes about engineering, which is partly why we ensured a 50:50 gender split in the group. The pupils took part in a range of activities including designing and building floating vessels and boomerangs, using our flight simulator, flying drones and touring the heavy structures labs to see some of the machinery in action. They also spent an afternoon volunteering at Medlock Primary school to help with some gardening and decorating.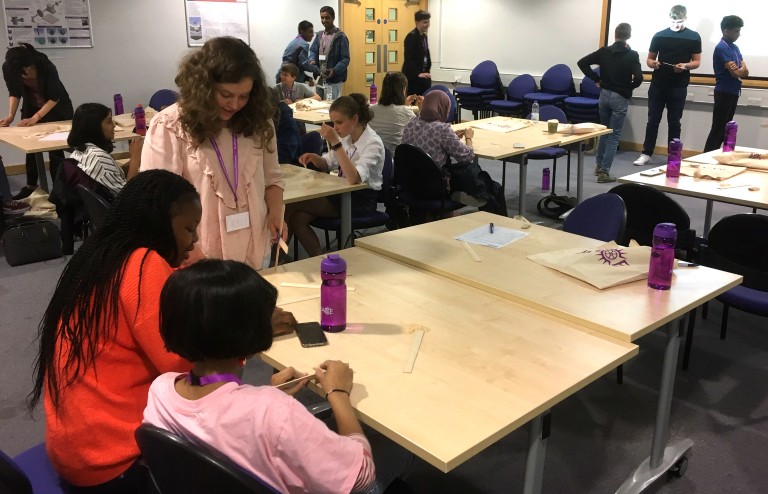 The week was a great success and the pupils' feedback was really positive. It couldn't have happened without the time and effort put in by all the staff and students in MACE who volunteered to run sessions for the pupils.
Developing skills
It was so rewarding to seeing how engaged the pupils were, and many of them also really enjoyed the afternoon of volunteering at the primary school. We hope it inspires them to continue volunteering in some capacity.
Through the activities and sessions we helped the pupils to learn and develop skills in team work and collaboration, problem-solving, time management, planning, presentation skills and design – all of which are important qualities for an engineer.
There is an increasing demand for more engineers, as well as a more diverse workforce in engineering, so if there is any way we can help to engage, motivate, inspire and raise students' aspirations for a future in engineering then we should do so!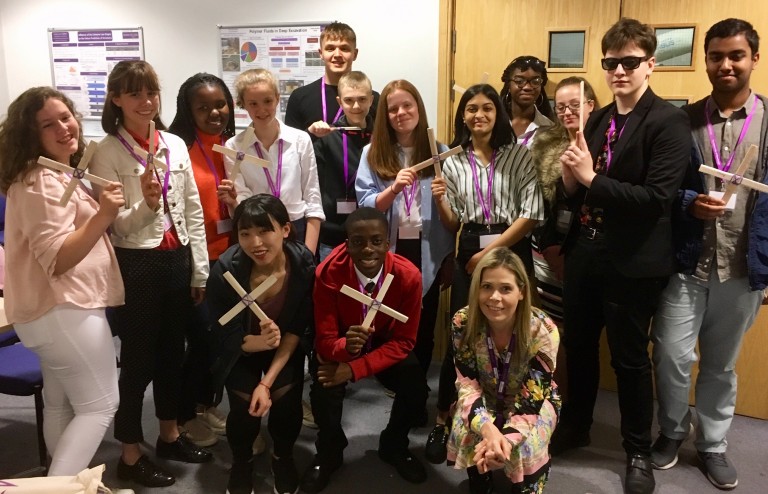 We run activities with schools throughout the year, so if you are interested in getting involved in work experience or other outreach,  please get in touch.
Email MACE's social responsibility co-ordinator Lindsey Gage for more information. And you can find out more about social responsibility in MACE on our website.
Related posts