Meet Jennie: Civil engineering graduate at AECOM
In the real world Women in engineering 1st March 2021
Jennie Harrison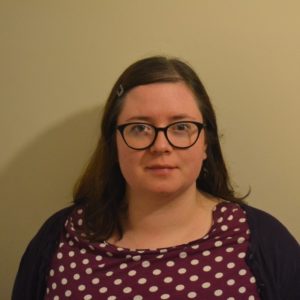 Job Title- Principal Engineer (Roads)
Organisation- AECOM
Year of Graduation- 2009
Course studied- MEng Civil Engineering
I graduated in the middle of the 2008/2009 financial crisis and a lot of companies were not recruiting graduates.  However, I was fortunate to be offered a job with AECOM, where I am still working 11 years later.
"I am now a Principle Engineer at AECOM"
My Civil Engineering degree from Manchester proved to be a very good educational base for entering the world of work.  Also, I think having a degree from The University of Manchester does make you stand out from other candidates as Manchester graduates are sought-after.
I made good use of the careers service at the university when I was an undergraduate. They provided lots of really good, practical advice about how to write CVs and covering letters which was very helpful.
"A degree from The University of Manchester does make you stand out from other candidates"
Another thing which I found really beneficial was that while I was at University, I undertook three summer placements at different companies, in different civil engineering sectors where I explored my career options. This experience helped me decide where I wanted to go in my career.
Since graduating, I have worked for AECOM where I am now a Principal Engineer, and I gained chartership from the Institution of Civil Engineers in 2016 which was a great achievement.
"I found undertaking summer placements during my time at university really beneficial"
I have been lucky that although I have worked for the same company so far in my career, I have had several secondments to local authorities and to assist Highways England in the north-west.  This has added to my overall experience, including acting as the "client" instead of my typical consultant role.  I would recommend volunteering for secondments if the opportunity arises. They can add another string to your bow and can expand your network of contacts.
"Going to university it's just about getting a degree"
If I could give one piece of advice, I would suggest getting involved in activities which aren't necessarily related to your degree. Going to University isn't just about getting a degree, there are lots of experiences to be had and it's a great time to do lots of new and interesting things!
Want to find out more about the undergraduate courses that we offer? If you have any questions about our courses or about applying, please do contact us at ug-mace@manchester.ac.uk and we would be very happy to help you!
Hear more from our current and past students on the MACE blog!
Related posts