You can't fool a scientist… or can you?
Heritage UOM life 1st April 2019
There're certainly no fools here at the Faculty of Science and Engineering. In fact, we're privileged to have provided a home to some of the greatest minds in their field – and a fair few Nobel Prize winners too.
Having said all that, it's April Fools' Day, and we're not going to pass up an opportunity to get involved in the most humorous (irritating) day of the year. So without further ado, take a look at our five stories from across the Faculty and see if you can spot the fiction lurking among the facts.
Turing the Marathon runner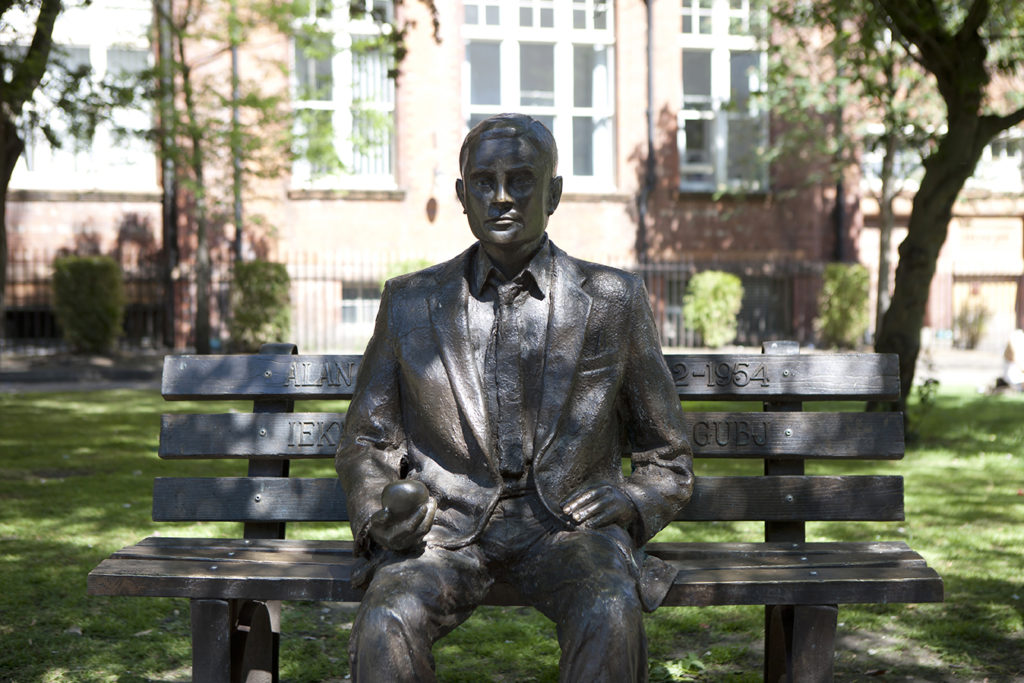 As if breaking the German Enigma machine and saving millions of lives in the process, or inventing computing as we know it, or being a mathematical genius, wasn't enough, Alan Turing was also a marathon runner of Olympic standard.
Bringing new meaning to the phrase 'fun run', Turing was known to run from his World War II code-cracking base at Bletchley Park to London – a distance of 40 miles – just for the joy of it. In fact, he even found time in his busy War-ending schedule to try out for a place on Team GB at the 1948 Olympics, but lost out due to a leg injury. However, it's been said that running at his personal best time would have placed him 15th at the Games.
J F Harding, secretary of Walton Athletic Club, spoke to Runner's World in 1999 about Turing's athleticism. "We heard him rather than saw him. He made a terrible grunting noise when he was running, but before we could say anything to him, he was past us like a shot out of a gun.
"I asked him one day why he punished himself so much in training. He told me 'I have such a stressful job that the only way I can get it out of my mind is by running hard; it's the only way I can get some release'."
Deep dive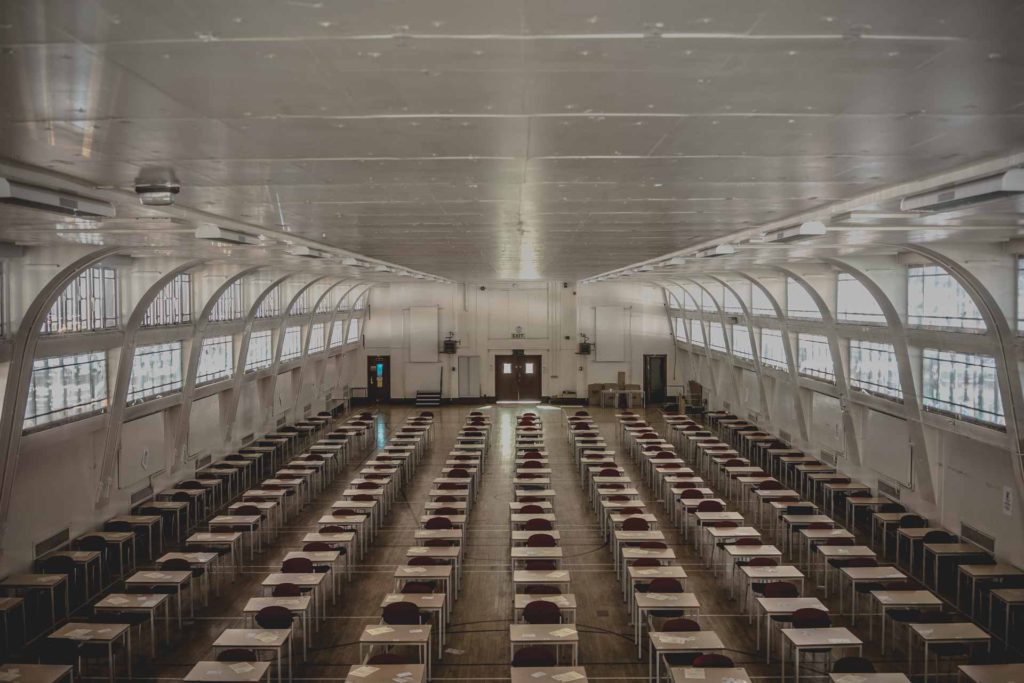 Sackville Street Building is a veritable Hogwarts of science and engineering. Opened in 1902, the building was state of the art for the time, and a place to learn the latest techniques and knowledge across the disciplines of science, engineering and technology.
In that respect, little has changed. However, there are some Sackville secrets that haven't survived the test of time. For example, look closely at the photo of K Floor above. You may have sat an exam here, but did you know that while you were taking a deep dive into your revision, you were actually sat in a swimming pool?
Yep, the original plan was for this space to be a pool located high above the streets of Manchester. But while the greatest engineering and architectural minds in the North helped design Sackville Street Building, they didn't seem to consider the challenges of supporting a huge weight of water nearly ten storeys up.
Not far from the swimming pool was Sackville's very own radio shack. Less a place to hear all the hits, all the time, this little room was first used as a place to train pilots in radio transmission during World War II. Later, it became a base for The University of Manchester Radio Society.
In a time before emails and WhatsApp, students and academics used the radio shack to send messages across the globe, bouncing communications between the Earth and its atmosphere. As proof of receipt, the recipients of the messages would send the students QSL cards – which looked like postcards and stood for 'I confirm receipt of your transmission'.
Graphene was isolated thanks to a bit of late night fun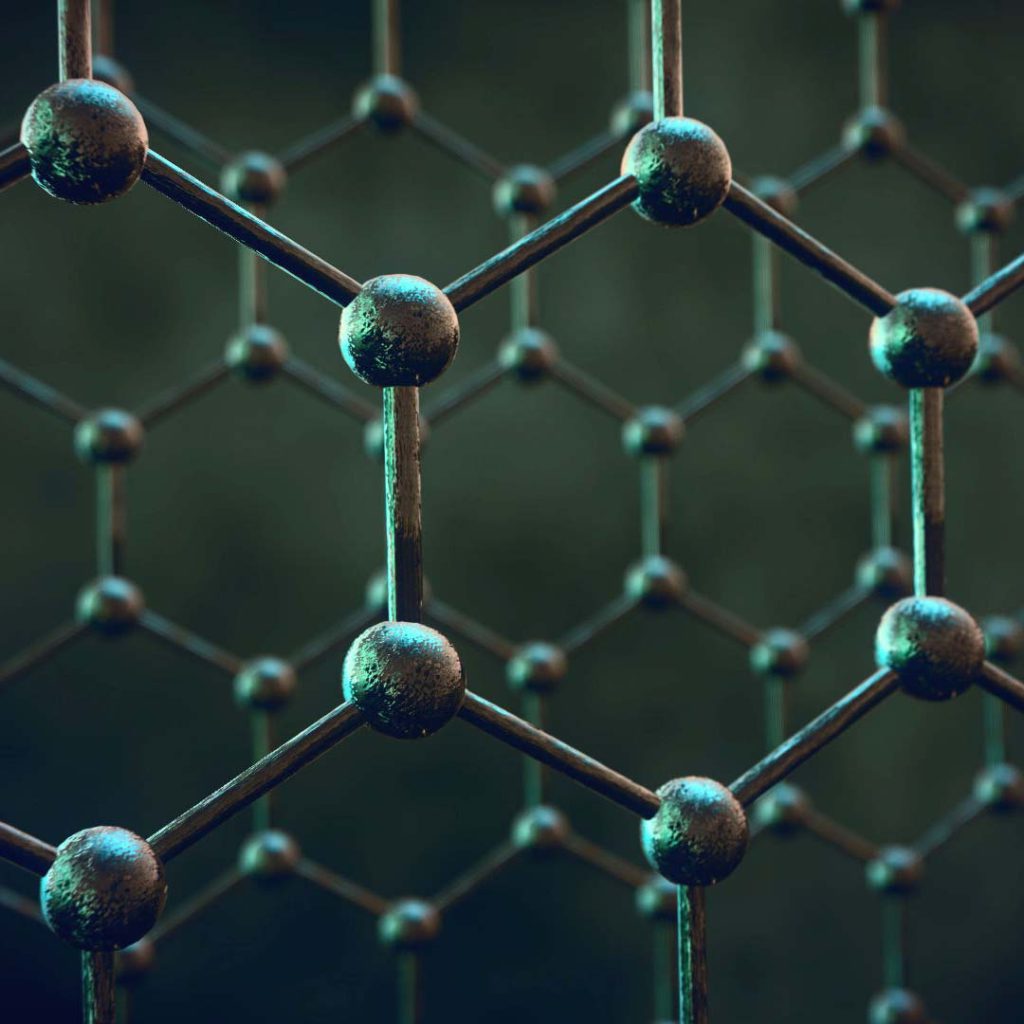 You know Graphene – it's the 2D material that everyone's talking about; that will revolutionise everything from fashion and energy to computing. Millions of times smaller than a human hair, Graphene is also super conductive and incredibly strong. No wonder they call it a wonder material.
But did you know that it was discovered as the result of a bit of late night fun? Being a physicist means not only having an enquiring mind, but a creative one too. For this reason, physicists at The University of Manchester often attended sessions known as the Friday Night Experiments, where they were encouraged to kick back and relax, and to experiment with science in a way that didn't connect to their day-to-day research.
It was at one such session that Professors Andre Geim and Kostya Novoselov began to remove layers from a lump of graphite using a roll of humble sticky tape. Before long, they had got down to a layer that was a single atom thick – Graphene had been isolated.
The breakthrough led to Nobel Prizes for both. Indeed, Professor Sir Andre Geim remains the only person 'honoured' to hold both a Nobel Prize and an IgNobel Prize – the latter for his work with magnets and levitating frogs.
How Jodrell Bank killed Doctor Who
Graphene may be beloved among the scientific community, but it's no match for the Doctor. For nearly 60 years (and 13 incarnations), the Time Lord has been keeping the universe safe. It would be The University of Manchester that has the dubious accolade of killing one, then.
Back in 1981, Tom Baker – the favourite of all the Doctors (this is not up for debate) – and his TARDIS headed up North to do battle with the Master at our own Jodrell Bank. Unfortunately, while attempting to save the Universe by climbing the Lovell Telescope to undo the Master's galactic blackmail plans, the Doctor fell off – to his death (okay, regeneration).
After a tearful goodbye in the shadow of a UNESCO World Heritage site, Baker faded out, to be replaced by the cricket-loving fifth Doctor, Peter Davison. Curse you Lovell!
A ghost in our house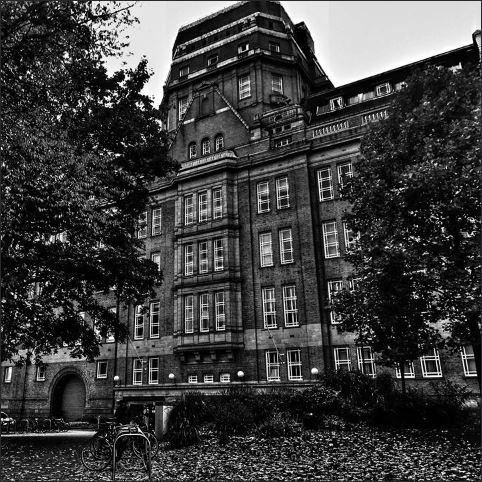 Scientific minds are not easily swayed by talk of ghost sightings, but that's not to say Sackville Street Building doesn't have a few spooky tales lurking in its past. For one, when the building was extended, it was necessary to rehome thousands of bodies that were buried there, as the plot had served as a church and churchyard for a century.
The ground was dug up and the crypts were emptied – and all this was just a few years after grave robbers William Harrison and William Johnson had plied their trade stealing corpses to order for buyers in London. So if there are a few restless ghouls wandering the halls, we can't really blame them. Hopefully a lovely swim will ease their troubled souls.
So there you have it – five stories, but which one's the April Fool? You'll find the answers in our comments.
Words – Hayley Cox
Images – Enna Bartlett Creative, The University of Manchester
Be sure to subscribe on our homepage to keep up to date with all the latest posts from The Hub.
Related posts