My true love sent to me… the 12 facts of Sackville Street Building
Heritage UOM life 11th December 2019
The 12 days of Christmas are fast approaching (or should that be 'a-leaping' towards us?) and while you're unlikely to find many maids a-milking or pipers piping in our Faculty, here on The Hub we want to celebrate early by sharing 12 fascinating facts about our own Christmas star: Sackville Street Building. Because who needs five gold rings?
We can only imagine what Christmas on Sackville Street looked like when the building first opened in 1902 (we're picturing snow, twinkling lights, a postcard-ready scene like the opening number in The Muppet Christmas Carol). What we know for sure is that a lot has happened here since. 
Our present to you: the 12 facts of Sackville Street Building…
1. It's built on sacred ground
With its stained glass windows, ornate carvings and high ceilings, Sackville Street Building is like a church of learning. In fact, that's not a bad description, considering it is built on sacred ground. For close to 100 years the plot was occupied by St Augustine's Roman Catholic Church, its parish schools and a graveyard. 
Upon opening its doors to students in 1902, the new Manchester Municipal Technical School became so popular the decision was made to extend. The only snag was that the neighboring site was occupied by a church, and the grounds were occupied by several of that church's former parishioners. In order to extend Sackville Street Building, workers had to move thousands of bodies – and they weren't always that careful about it.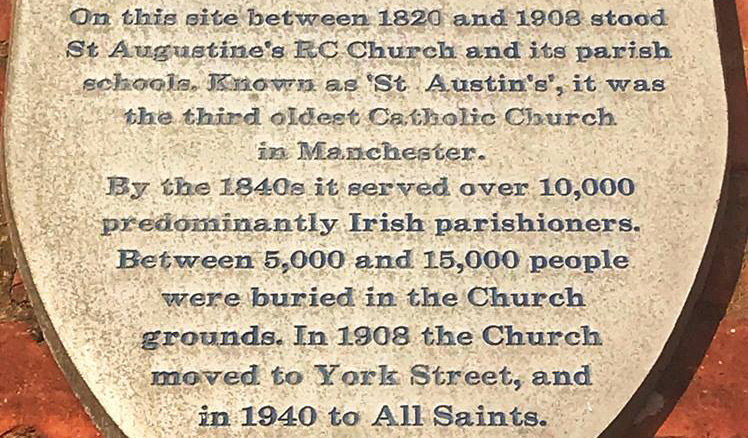 2. It was opened by a Prime Minister
Sackville Street Building was opened with a flourish by the then prime minister, Arthur Balfour. Balfour rose through the political ranks as Foreign Secretary under the Lloyd George coalition and became Prime Minister the same year Sackville Street Building officially opened.
Balfour may have been one of the first statesmen to open a building at the University, but he was far from the last. When UMIST merged with the Victoria University of Manchester in 2004, the union was made official by the Queen bestowing The University of Manchester with its Royal Charter. Just over a decade later, her grandson Prince William, along with Kate Middleton, visited Manchester to mark the start of construction at the site of the Manchester Engineering Campus Development (MECD). The new campus will open its doors in 2021.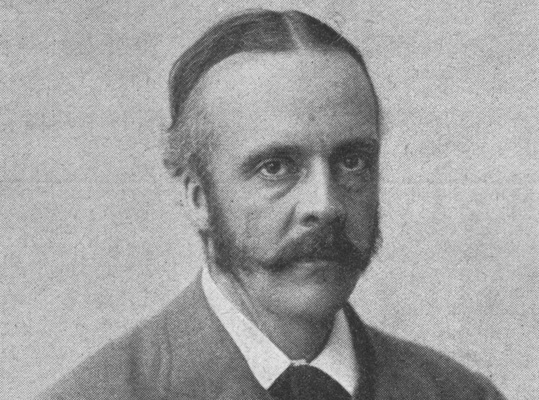 3. It was bombed during the war
Sackville Street Building was directly hit by a bomb during the Second World War – but miraculously nobody was killed. In fact, the only person slightly injured was a policeman outside. It was a rogue bomb, not intended for the building, which crashed through the south west corner of the chemistry laboratory before exploding in the senior common room.
No lasting damage was caused, however, and after rooms were restored and windows replaced, the building was once again ready for action. Work within it would actually play a significant role in the war effort, with a deep-sea hydrophone – lessening the threat posed by submarines to shipping – just one of the many advances developed here during wartime.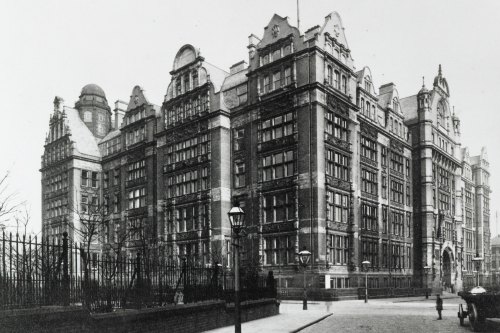 4. It's actually two separate buildings
When we talk about Sackville Street Building we're not referring to just one excellent building, but two. Next time you pass it, take a step back and you'll notice two distinct parts – similar in colour but very different in design.
The reason? Plans were commissioned in 1927 for an extension of the original building, but finishing it would prove a lengthy process – not least because of delays caused by the not-so-small matters of World War II and the Great Depression. The work would therefore not be finished until 30 years later, in 1957. Evidence of the contrasting styles can be found both outside and in, with mismatches in flooring and along corridors.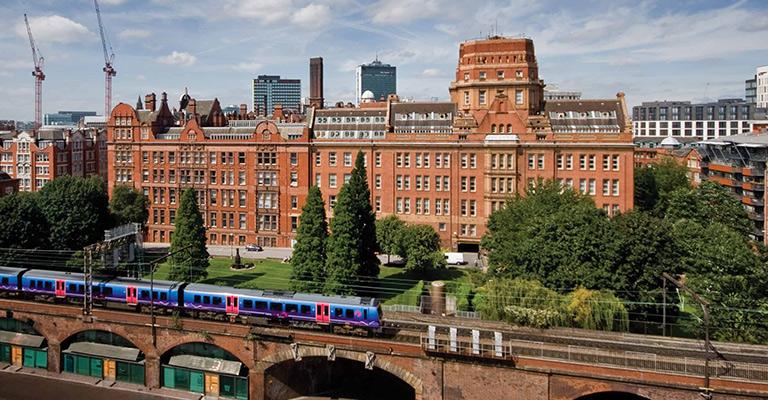 5. Its decor was inspired by Ancient Rome
Whatever your feelings on the Trafford Centre, no one can deny developer John Whittaker's vision and ambition when he embarked on a quest to give shoppers razzmatazz and showbiz. The shopping centre is half mall, half Vatican – with Roman-style reliefs and statues dotted between the laser quest and the food court.  
Well, there was a time when this opulence (we stand by it) was mirrored in our own Sackville Street Building. Step into the Hogwarts-esque Entrance Hall and you were greeted by terracotta statues draped in stone linen and standing on marble plinths. 
Yet majestic as they were, generations of students felt the need to make their own 'improvements' to the statues, so they were moved to a safe place. At the time of publication, their current whereabouts remains a mystery.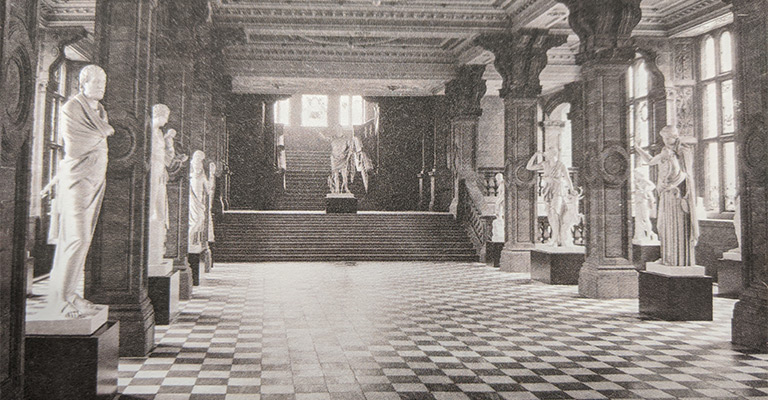 6. And its ceiling is a monument to the Greek Gods
Thankfully the legacy of Sackville Street Building's original vibe remains in the Council Chamber. From the imagination of Thomas Mewburn Crook, the relief work mirrors the ancient Greek-opulance once present in the Entrance Hall. Eight caryatids line the walls of the room representing Chastity, Faithfulness, Fortitude, Justice, Patience, Prudence, Vigilance and Temperance. The ceiling, meanwhile, would not look out of place in Ancient Rome and depicts Eos, the goddess of the dawn, driving her horses Brightness and Lustre towards the sun god. 
The golden sun sits encircled by representations of Council (how apt), Knowledge, Understanding and Wisdom – all traits that are in abundance throughout our Faculty. They are surrounded by the signs of the Zodiac. And for anyone who questioned why a place of science would choose to have star signs on its ceiling, the sculptor chose these to represent the months.
Mewburn Crook was at the start of his sculpting career when he created this artwork. He was actually working as a lecturer at The Manchester School of Art at the time – what a multitasker!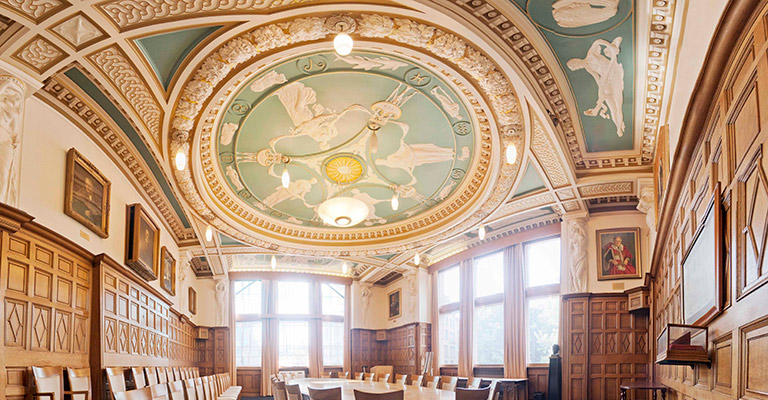 7. The roof is a window to the stars
While our academics may not have much time for astrology, it's a different story when it comes to astronomy. Right at the top of Sackville Street Building sits a spiral staircase leading to a century-old window to the stars.
The Godlee Observatory, home to the Manchester Astronomical Society, has allowed Manchester scientists to keep an eye on the skies for more than 100 years. The dome is made from papier-mâché, which means it can be easily rotated to provide a 360 degree view of the night sky through both the Newtonian and refracting telescopes beneath it.
Of course today, the University's most famous telescopes can be found at Jodrell Bank – but there's no denying the Godlee Observatory's vital place in the study of astronomy. It was here that astronomers spotted what is known as transient lunar phenomenon, which was clarified by the astronauts on board the Apollo 11 as it approached the Moon. And you can visit Sackville Street Builkding's little-known secret for yourself, by booking a tour through the Manchester Astronomical Society.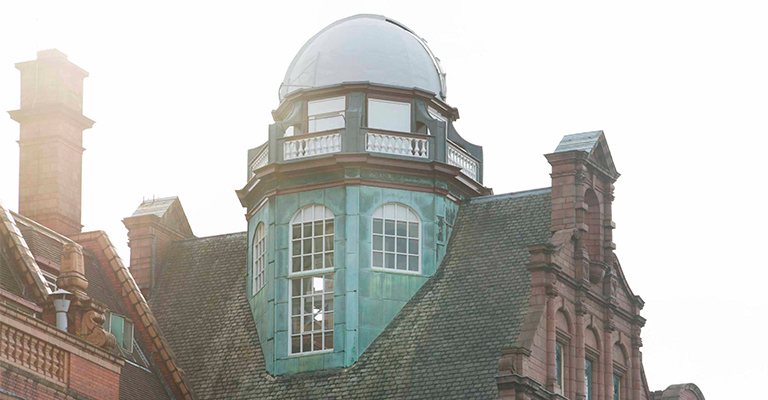 8. It once housed a bakery
You may, like us, think Sackville Street Building is the best thing since sliced bread(!), but do you know it was once made here? That's right, the building once had its very own bakery.
Maybe this is less surprising when you consider that food technology has played an important role here down the years, and that the University was instrumental in developing ways to eke out the nation's flour supply during the First World War. More surprising, perhaps, is the claim that the bakery within the Sackville Street Building was once commissioned to bake the first birthday cake of a certain Royal – none other than a baby Prince Charles!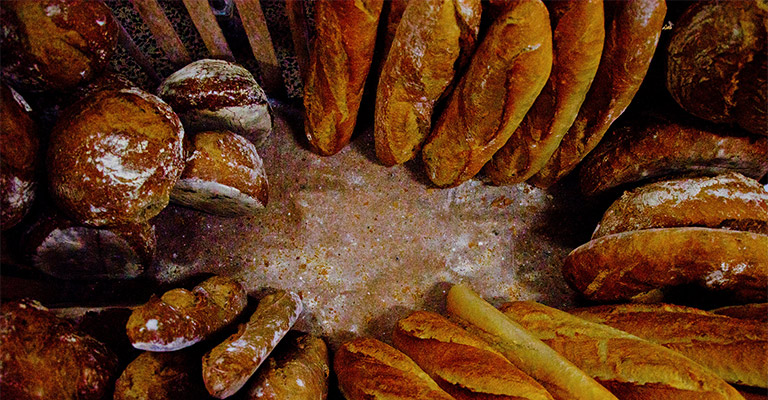 9. It also had a brewery
The words 'beer' and 'students' have long been synonymous, but in Sackville Street Building the relationship was once especially close. Located on D floor was a brewery – initially intended to help with studies but (apparently) later hijacked by some resourceful students (and maybe some staff too).
Rumour has it that pipework was sneakily added to divert products being disposed of for waste, flowing instead into the possession of those awaiting a free drink. Wrong? Perhaps. Innovative? Certainly. And isn't that what science and engineering at Manchester is all about?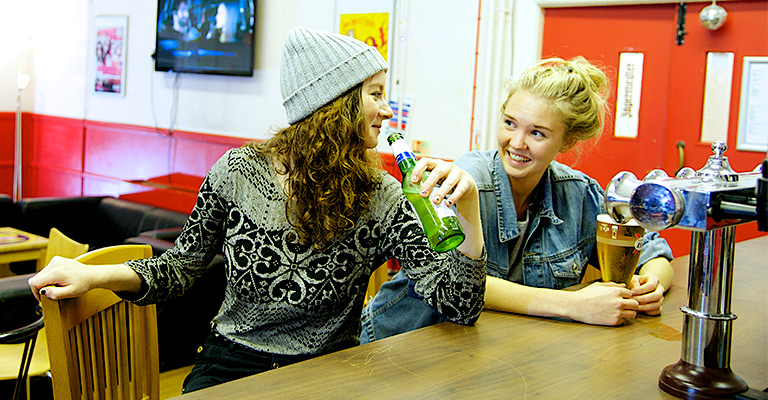 10. Its library is named after a brewer
Speaking of breweries, do you know that the library in Sackville Street Building takes its name from a famous Salfordian brewer? Admittedly, James Prescott Joule is perhaps best known as a pioneering physicist and mathematician, yet brewing was his family business – and as an adult he managed a brewery, with science only a serious hobby.
Joule used science and engineering to modernise his brewing – he looked into replacing steam engines with the new electric motor, for instance – and, as well as the Joule Library, the joule unit of energy is also named after him. You can access the Joule Library on E floor of Sackville Street Building; intriguingly there's no I floor in the building (to avoid confusion with the number 1, perhaps?).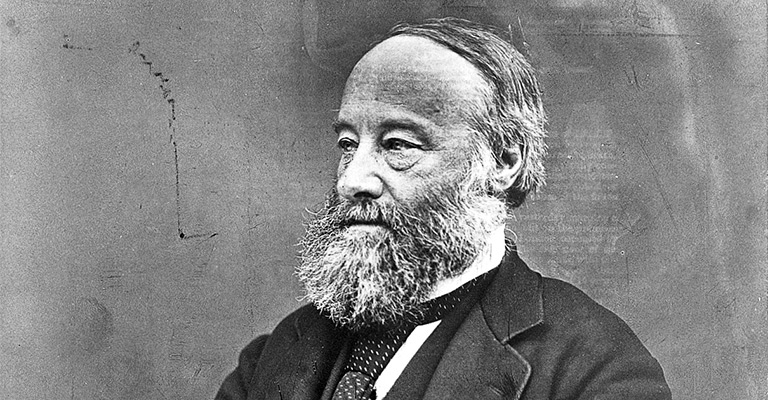 11. In at number 11 – the SSB radio shack
Hands up if you knew that Sackville Street Building had its own radio shack! In fact, The University of Manchester Radio Society that operated out of the shack was awarded its radio license more than 60 years ago. However, if you were looking for somewhere to break the news of the year's Christmas number one, you'd have been disappointed.
The shack was used by radio enthusiasts to send and receive messages from across the planet. Of course, this was several decades before mobile phones were widely available, and a lifetime before we could simply WhatsApp a pal in a different time zone. Instead, students and staff could use the radio equipment to send and receive QSL cards. QSL means 'I confirm receipt of your transmission' and the cards acted as a proof of receipt that the radio message had been received.
Manchester's Radio Societies were incredibly popular and attendees relished building their own radios, Stranger Things-style. However, sadly the shack was destroyed by vandals, leaving the collection of QSL cards as the only reminder of this time.
12. It's close to where Vimto was first brewed
One of the most eye-catching features of Sackville Street Building (and there are a few) stands just next to it: a giant Vimto bottle, surrounded by fruit.
It's one of the quirkier statues in Manchester, and there's a good reason why it's here. Local herbalist Noel Nichols brewed the first barrel of the purple drink in 1908 – doing so in a small terrace house on Granby Row, the street running parallel to Sackville Street Building. Interestingly, the name Vimto comes from the combination of 'vim and vigor' (what the drink gives you) and 'tonic' (the type of drink it is).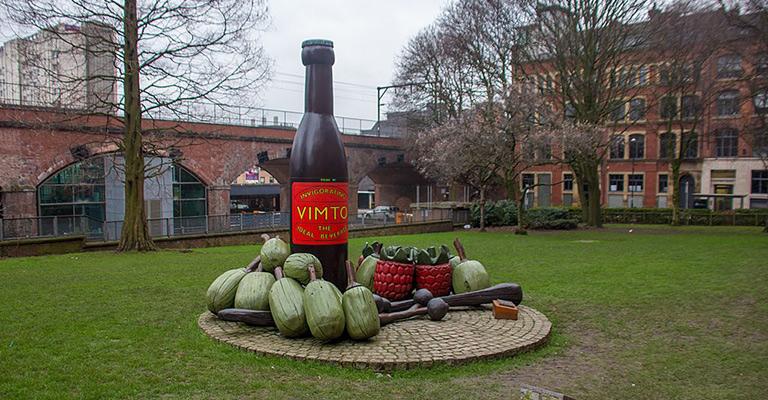 We hope you enjoyed our stocking full of Sackville Street facts (okay, they might not be as good as a selection pack). That just leaves us to wish you a very Merry Christmas – and we'll be back with more fascinating facts from across the Faculty in 2020.
Words: Hayley Cox and Joe Shervin
Images: The University of Manchester, Wellcome Images, Mike Peel, el Buho no 30, Irudayam
Related posts