The Buzz Episode 4 – COVID-19: FSE report
The Buzz podcast 5th June 2020
Listen on Spotify.
Listen on Stitcher.
Listen on Apple Podcasts.
In this episode of The Buzz, we round up all the COVID-19 news from across the Faculty of Science and Engineering. We take a closer look at how our very own scientists and engineers are helping during the ongoing crisis.
We speak to Dr Lorenzo Pellis of the Department of Mathematics who, together with Dr Ian Hall and Dr Thomas House, has been crunching the numbers and using his expertise in mathematical monitoring to advise the government on its coronavirus strategy. Assisting the trio are a band of researchers and PhD students – including Bindu Vekaria and Jacob Curran-Sebastian, who we also grab for a (remote) chat.
Meanwhile, Dr Andrew Weightman of the Department of Mechanical, Aerospace and Civil Engineering (MACE), has used his engineering expertise to solve a problem with ventilators at one of Manchester's largest hospitals. He tells us how he employed 3D printing to come up with the solution. Computer Science graduate Thomas Macpherson-Pope has also been using 3D printing to help frontline workers – all while in lockdown.
Finally, Dr Obuks Ejohwomu, lecturer in Project Management at MACE, discusses his role assisting Manchester City Council (MCC) to coordinate and test thousands of pieces of PPE so that they can be delivered to key workers in the city.
You can listen to the full interviews with our COVID-19 heroes by clicking on the links below:
UoM's COVID-19 heroes (L to R): Dr Lorenzo Pellis, Bindu Vekaria, Jacob Curran-Sebastian
Second row (L to R): Dr Andrew Weightman, Thomas Macpherson-Pope and Dr Obuks Ejohwomu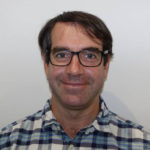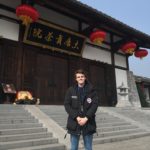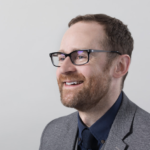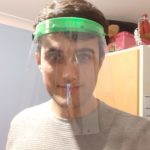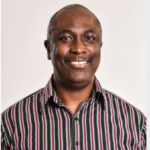 You can find out more about some of the topics we discuss at the links below:
3D printingAerospace and Civil EngineeringComputer SciencecoronavirusCOVID-19MathematicsMechanical
Related posts