The Buzz S3, E1: Are we entering a new space age?
The Buzz podcast 28th April 2022
Listen on Spotify.
Listen on Stitcher.
Listen on Apple Podcasts.
Have you heard? The Buzz is back!
Once again we're asking some of the biggest questions in science and engineering; and once again we've enlisted the help of our incredible academics.
Getting us off to a stellar start is Dr Ciara McGrath, Lecturer in Aerospace Systems in the Department of Mechanical, Aerospace and Civil Engineering, and – very impressively – the Institution of Engineering (IET) Young Woman Engineer of the Year.
Here she tackles a question that's astronomical in both senses of the word: Are we entering a new space age?
With lots of talk of billionaire astronauts, space tourism and venturing further than we've ever gone before, it's the perfect blast-off for season three. Dr McGrath talks about the future of the space industry, the potential of satellites, and much, much more.
So buckle up – and listen up – in T-minus three, two, one…
Dr Ciara McGrath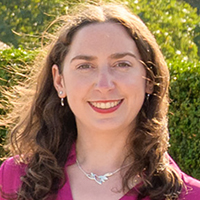 Find out more on some of the topics we discuss at the links below:
Mechanical Aerospace and Civil EngineeringSpaceWomen of STEM
Related posts