Blended learning insights: Emma Bishop
Student experience 18th November 2020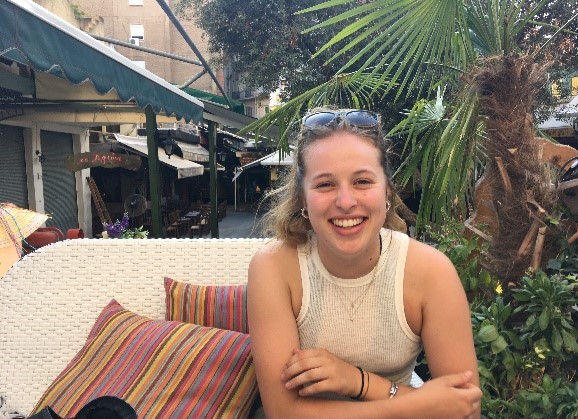 Considering the bright side of blended learning, Earth and Environmental Sciences undergraduate Emma Bishop discusses how it has been possible to adapt to difficult circumstances so far.
I'm Emma and I am a third-year student studying a bachelor's degree in Environmental Science. I have a keen interest in Ecology and so have steered my degree towards this. Being a third-year student during these unprecedented times brings its challenges, having to do our dissertation without being in uni is definitely not ideal. However, the Department of Earth and Environmental Sciences have been very understanding of our individual circumstances; on numerous occasions my academic advisors and course supervisors have reached out to me and offered support (one-to-one zoom meetings). They have also regularly provided us with the opportunity to speak to them in 'coffee-breaks' and Q&A's so we can tell them about our experience with the blended learning and also suggest ways it could be improved. I made a suggestion on increasing the flexibility within Zoom calls, being able to choose your own breakout groups for practical sessions, to improve collaborative learning. The next week these changes were implemented, which demonstrates how the staff are committed to improving online learning for students.
Despite not being able to watch the lectures live, the pre-recorded lectures allows students to stop and start the videos to complete the work at their own pace. In order to maintain communication between lecturers and students, most of the modules offer scheduled drop-in sessions for any questions or problems regarding the content. Additionally, course supervisors have been understanding and relatively lenient with technological problems that come about from doing all work remotely, which includes extending deadlines where necessary.
Before the pandemic, I thoroughly enjoyed the social aspect of uni, going out and socialising with friends. The GEMS (Geology and Environment for Manchester Students) society have previously hosted social events to allow students to integrate within their course. Although this has been hindered by lockdown and social distancing, the GEMs society have moved their events online, including bingo nights on Zoom. Therefore, this provides new students with the opportunity to meet people from their course in a social setting, despite not being able to go into uni.
Overall, despite the obvious, support from University staff in my Department has enabled me to manage my work, which goes to show it will all be alright!
– Emma Bishop
Blended Learningearth and environmental sciencesEcologyStudent SupportundergraduateWellbeingWorking remotely
Related posts