Malaysia – Camery Ma Yii Earn
International student profiles 11th June 2019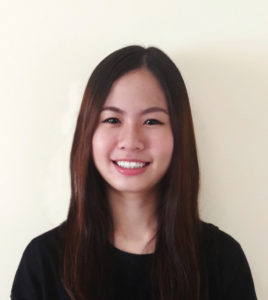 Camery Ma Yii Earn is a second year undergraduate student from Kuching, Malaysia studying MChem (Hons) Chemistry with Industrial Experience
Please tell us Which A Levels (or equivalent qualifications) you studied?
Singapore-Cambridge GCE A-level
Why did you choose your course?
It boils down to one word: Passion! Also, I particularly chose to undertake a one-year industrial placement in my 3rd year because I believe fresh graduates with real-life work experience are valuable to employers.
Why did you choose The University of Manchester?
I have heard it has high teaching quality, a positive reputation, good student diversity and a high graduate employability rate.
What is the best thing about The University of Manchester?
It is a very happening place! There is a wide array of activities going on throughout the year to cater to everyone's needs, be it entertainment events or personal development events. Also, I must add on that the people here are very nice and friendly.
Are you involved in any clubs or societies, and if so what are they?
I am currently the Academic Secretary of the UoM ChemSoc, where I will work with multiple stakeholders to increase the educational quality and student satisfaction in the School. I was also involved in a youth-led, non-profit leadership organisation called AIESEC last year. I am also a member of The Malaysian Students' Society of Manchester – MSSM.
What is student life in Manchester like?
Speaking from personal experience, it is hectic but very fulfilling and fun.
Are you preparing to spend a year in industry or a year abroad? What support are you receiving?
I will be spending a year in industry. The School of Chemistry often sends us details about companies that are offering Chemistry placement opportunities. Also, there are other useful Blackboard resources such as interview feedback from placement students, tips on psychometric tests etc. I'm honestly very appreciative of the career support services provided thus far. We have many group workshops with themes ranging from application to assessment centre. Besides, the department has been very responsive to my emails that ask for personal guidance.
What are your career plans, if you have any?
I hope to start working in the UK upon graduation from my current undergrad program. I aim to work in a chemical company that is R&D-intensive. Chemistry has many branches and applications in different industries, so I would like to keep an open mind and keep exploring. So far, I'm interested in working in the areas of formulation chemistry, synthetic chemistry or green chemistry.
What skills are you gaining from your studies which will best help you in your future career?
They are laboratory skills, time management skills, team working and interpersonal skills.
What support are you receiving regarding choosing a career, future study, etc?
I have attended My Future Fest. Also, I have made good use of the excellent careers services of which the university has been offering, including CareersLink and CV-writing advice.
How well do you feel your time at university has prepared you for your future career?
Pretty well! But, I still have a long way to go of course.
What advice would you give to someone thinking of applying to The University of Manchester?
Choose a course that you are interested in!
Camery will be keeping us up to date on her experiences throughout her year in industry. We look forward to hearing how she is getting on during her third year.
Related posts