Meet the Department: Jen Managh
Meet the Department Student experience 11th December 2020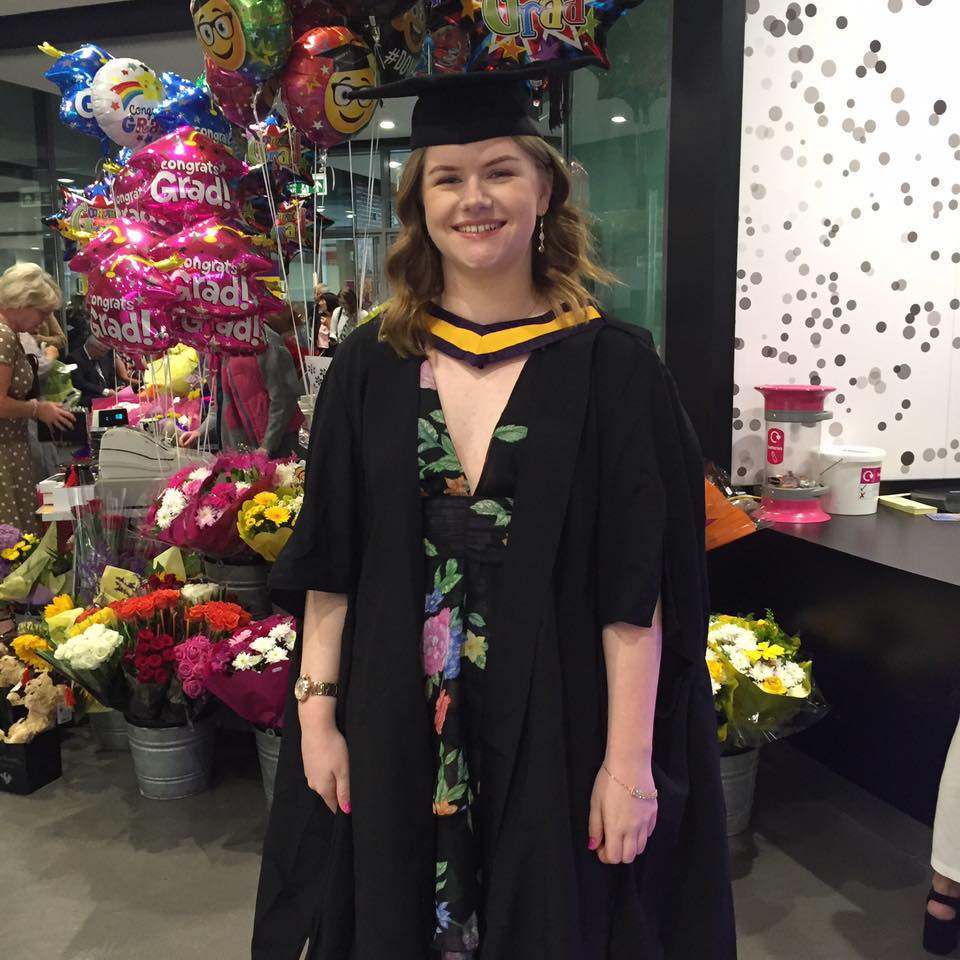 My name is Jen and I'm the Student Experience and Employability Intern in the Department of Chemistry. I'm originally from Barrow-in-Furness in Cumbria and I'm a University of Manchester History graduate. In my spare time I like to read and go to the gym (when it's open!), and this year I discovered that I enjoy cooking too. My go-to dish is usually a curry or pasta bake which I quite often cook for the girls I live with. I also like a game of tennis and I managed to get a few games in over summer at my local tennis court.
Can you tell us a bit more about what you do in your job?
My job focuses on Student Experience and Employability related activities. The employability side of my role involves supporting students with CVs and job applications, producing the Chemistry Careers Newsletter and liaising with employers to advertise job opportunities and events to Chemistry students. I also support second-year students on the Chemistry with Industrial Experience programme with placement applications and interviews throughout the year.
The Student Experience side of my role involves coordinating the Student Rep Scheme and a Peer Mentor Scheme for the Industrial Experience programme, organising exam feedback sessions and liaising with ChemSoc and PASS to help them set up and promote events that they are running.
I quite often help the Education Office Team out too with jobs related to Welcome and Induction and exams.
How did you find out about this job?
I found out about this job through the University's Manchester Graduate Talent (MGT) scheme which sources paid graduate-level internships for University of Manchester graduates. I had no idea this scheme existed until I attended a Meet the Professionals: History event where I spoke to an alum who had completed a marketing and communications internship at the University and secured a permanent role shortly afterwards (disclaimer: not paid promo for MTP!). My original career plans changed and I knew I wanted to stay in Manchester, so a graduate internship was the perfect opportunity to develop my skills whilst living in Manchester.
What is your favourite part of the job?
My favourite part of the job is helping students with their job and placement applications. I enjoy helping people and it makes my day when a student emails me to thank me for the help I have given, or to let me know that they have secured a placement.
Your role supports careers and employability, how important do you think it is for students to think about this during their studies?
I do think it is important to think about Careers and Employability during your studies, especially from the second year onwards. The graduate job market is very competitive, so try to be as proactive as possible in boosting your skills and employability by attending webinars and networking events, doing some volunteering or by undertaking work experience. I was quite laid back in my approach to graduate jobs whilst at University, and didn't start thinking about them until my final year, so the competitiveness of the graduate job market came as a bit of a shock to me!
What do you like most about the University of Manchester?
I like The University of Manchester south campus, especially during the summertime when everyone sits outside on the deck chairs in front of the Alan Gilbert Learning Commons. It is a lovely place to study and socialise. I like it so much that I recently bought two prints of it to put on my bedroom wall.
There are also lots of secret study spaces on campus, my personal favourite was the Art and Archaeology Library in the Mansfield Cooper Building. I never struggled to get a seat in there during exam season!
What do you like most about Manchester as a city?
I like the people of Manchester, they're always very friendly. I also like that there's so much to do and see, and there's also loads of great places to eat. I've lived here four years now and I've only just been down the curry mile for food! I went to a Persian restaurant called Walnut which was delicious.
Manchester also has nice suburbs. Didsbury Village is a lovely place to go for a walk and I've heard Altrincham is worth visiting.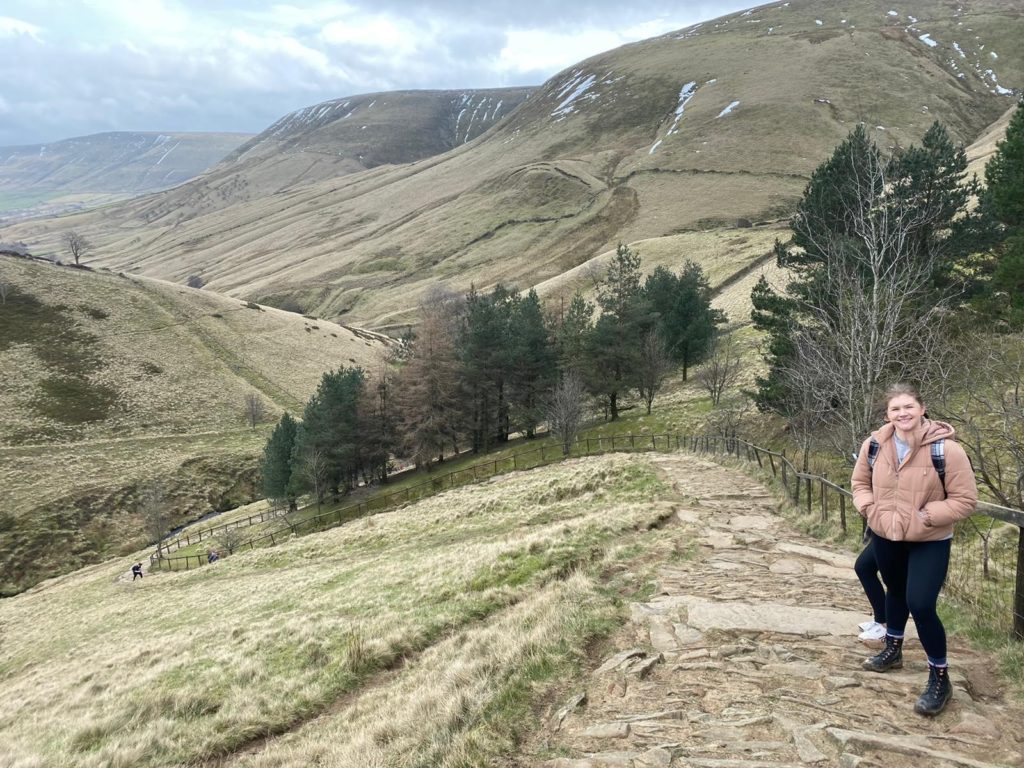 And finally, what's the one bit of advice you would give to new students as they start their degrees?
Get involved with as many extra-curricular and social activities as you can. I wish I would have got more involved with Student Life by becoming a Student Rep or Ambassador, or by joining a society other than the History Society. It's a great way to meet people outside of your student accommodation and make new friends, and it also gives you a break from University work which is very important.
Related posts