Choosing to Challenge: queen bee syndrome and gender stereotypes
Meet the Department 5th March 2021
Workplace stereotypes still pervade society, all too often we see doctors and engineers illustrated as "men", while nurses and administrators are "women". But of course these stereotypes do not hold true in many cases. Every day, we see inspiring examples of female engineers and male nurses, yet somehow we still inadvertently carry these biases with us. It is these biases that can get in the way of women's professional choices and career progression and it is something that Lesley-Ann Miller, Operations Manager for the Manchester Institute of Biotechnology (MIB), feels strongly about.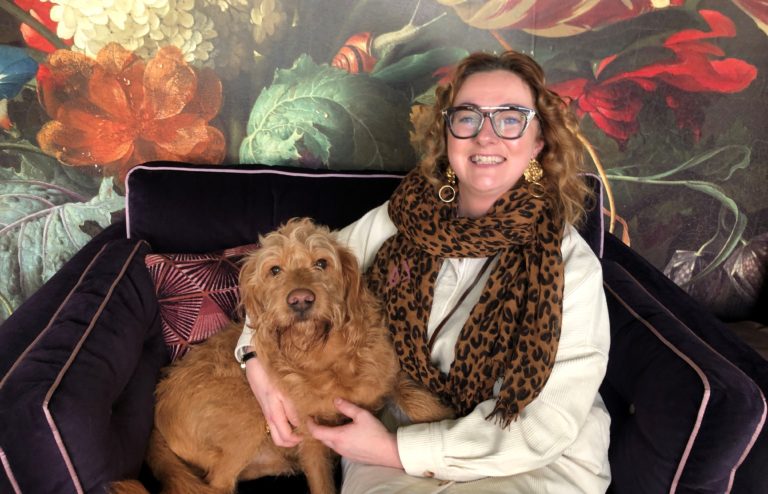 "I am conversant in gender politics and, having been bullied at work in the past, I work hard to engender an open and healthy dialogue in the Institute and embed a culture where everyone is respected and treated equally regardless of position, gender, sexuality or colour " says Lesley-Ann.
Facing up to work-place bullying
A skilled project manager, Lesley-Ann has faced instances of gender bias throughout her career, starting early on when she freelanced in the film industry: "the film industry is a gig economy with freelancers competing with each other for contracts. This produces an unhealthy environment for all those working in that industry, with little or no recourse or support. I was overtly bullied by a female colleague, but as I was beholden to her for work I didn't challenge her behaviour. This really knocked me and it too several months to regain my confidence".
Unfortunately women are the target of bullying in around 65% of cases and both male and female bullies target women more than they target men. In the case of women bullying women this is seen most often in male-dominated industries and was dubbed "queen bee syndrome" by Staines, Tavris, and Jayaratne in 1973. Queen bee syndrome is a strategy used by women to contend with gender-stereotypical expectations around their desire and commitment to advance their careers.
Even as Lesley-Ann rose up the ranks to a senior position at the University, she had to tackle gender stereotypes head-on: "what I have found interesting, and often challenging, are the diverse behaviours I encounter from different people in different industries. For instance, a contractor once deferred to my male colleague when I was speaking with him about aspects of a project, despite the fact that I was the project lead. This apparent display of sexism provoked me to ask him to talk with me directly to which he replied that I was being "very rude". Naturally I spoke up at this point, asserting I was being direct, there is a difference".
Impacts on women's career progression
Sadly Lesley-Ann's experience is not unique and when women have to face up to both male and female-led discrimination it can have a dramatic impact on the levels of women rising to senior positions within academia. To tackle this, workplaces – especially in male-led industries – should look to remedy gender biases where they exist and offer more support to women starting their careers. The University, and the MIB, both actively tackle gender discrimination through policies and training, as well as accreditation marks such as the Athena Swan chater which shine a light on where gender discrimination could exist and offers ways to tackle it.
Lesley-Ann herself is working within the MIB to set up and lead initiatives to make it easier for not only women, but all staff, to access support and work in a fair and understanding environment: "I have introduced a "say if it's not okay" initiative to allow staff to feel safe and able to speak up if they are not okay with something, and to help them report it.
"I am also keen to develop an initiative across the University to promote mental health advocates and mental health first aiders. Having suffered with mental health issues myself, I feel it is an important area to invest in for our staff as, although things are improving, stigma still exists around mental ill health and this all contributes to supporting gender equality."
While there are still many things to be improved, society is moving towards fairer and more equitable employment for everyone, and raising awareness of the many facets of gender inequality helps to tackle issues head-on. With women like Lesley-Ann leading the charge we can only end up in a better place.
Find out how others throughout the Faculty of Science and Engineering are 'choosing to challenge' this International Women's Day.