Being a PhD researcher: Zaid Rashid Saud AlAlawi
Meet the Department Research and impact Student experience 23rd April 2021
Zaid is a PhD student, currently studying in the Organic Materials Innovation Centre. Alongside his PhD he also works as a Graduate Teaching Assistant, or GTA in the Department of Chemistry. Today, Zaid tells us more about his research and his experiences as a PhD researcher. 
Can you tell us about your research and your research group?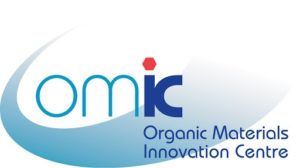 I am in the Quayle-Yeates group at the Organic Materials Innovation Centre in the Department of Chemistry at the University of Manchester and my project is concerned with the identification of new stabilizers for the stabilization of graphene in aqueous systems. In order to bring to fruition the great potential of graphene in materials science and cognate areas of research, it is necessary to develop robust and scalable methods for its production.
Liquid-phase exfoliation (LPE) of natural graphite is an attractive method for graphene production. In LPE, the use of solvents such as N-Methyl-2-pyrrolidone are commonplace1,2  but their toxicity and high boiling points pose severe limitations in their use on a large scale. To avoid these problems the search for more benign solvents, such as H2O, has been the subject of much research, especially from the green chemistry viewpoint. The use of water as a solvent in LPE is challenging because of the propensity of graphene to self-aggregate3, and the quest for efficient stabilizers which ameliorate such effects has been an active area of research.4
Recently5 we have evaluated a simple design concept for the development of new graphene stabilizers. In this extensive study, we have prepared a variety of amphiphilic molecules and tested their ability to stabilize aqueous graphene suspensions. This is a multidisciplinary investigation requiring input from synthetic, physical, and theoretical chemists, with the ultimate aim of optimizing stabilizer efficiency for aqueous graphene dispersions.  Such systems have a range of potential sensing applications which are currently under investigation.
My research group has people who carry out pure organic synthesis for a variety of applications such as medical, bio or chemo sensing applications.  Some researchers are concerned with printing devices and involving graphene in printing. Some researchers perform polymer synthesis and service studies as well.
Can you tell us how you normally get the chemicals and glassware needed for your research?
As with most of the universities, at the University of Manchester, in departments where accreditation depends on conducting lab work, each postgraduate candidate (PhD, Master's or MChem) will be provided with a workspace in one of the research laboratories associated with their supervisors as well as a write-up place. A grand code (which is a budget for buying chemicals, glassware, or attending a conference) will be given to the candidate and the amount of budget depends on the length of the course and the level of study.
If a candidate needs chemicals or glassware, the first place to check is the given workplace, and in case it is not there, the next place to get it from is the department stores; where most of the common solvents, chemicals, glassware, and common kits needed at chemical laboratories are provided at a cheaper price. In case it is not there then the last thing to do is to place an order at the University e-marketplace, where candidates can get chemicals or glassware at a cheaper deal. Once an order is placed, delivery to the chemical stores will be provided normally via DHL.
When searching for a chemical, candidates at the Department of Chemistry normally use an app called LabCup, which shows the inventory of different labs in the department.
As a PhD student, do you have to present a poster or a presentation at a conference?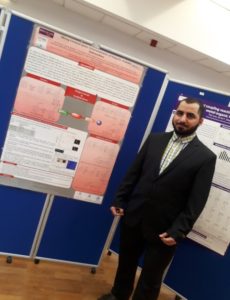 As part of a PhD program at the Department of Chemistry at UoM, PhD candidates have to present a poster in the second year of their studies and provide a 15 minutes talk after the third year at a postgraduate research (PGR) conference held at the department annually.
In addition, some students participate in conferences related to their research in the UK and abroad. The participation can be as attendance only, as a speaker, or presenting a poster. Postgraduate candidates normally have some credit allocated to be utilized to attend a conference.  I have also participated in the poster competition organized by the Scientific Committee at the Omani Students Advisory Council in the united kingdom (OSAC Sci UK) as part of the poster conference which was held virtually and got awarded the second-best poster. Similarly, it was a chance to speak about my research virtually in front of many researchers from different universities and disciplines and listen to their questions and comments.
I strongly recommend PGR students to participate in such events and take them seriously as the reflections are normally quite positive. Besides, it is a preparation for their final viva and a chance to find room for improvements.
Find out more about becoming a PhD student in the Department of Chemistry by looking at our postgraduate research courses.
References:
T. Zhang, J. Liu, C. Wang, X. Leng, Y. Xiao and L. Fu, Biosens. Bioelectron., 2017, 89, 28–42.
X. Zhang, A. C. Coleman, N. Katsonis, W. R. Browne, B. J. van Wees and B. L. Feringa, Chem. Commun., 2010, 46, 7539–41.
J. Zhang, W. Wang, H. Peng, J. Qian, E. Ou and W. Xu, J. Iran. Chem. Soc., 2016, 14, 89–93.
W. Du, X. Jiang and L. Zhu, J. Mater. Chem. A, 2013, 1, 10592. 5    Z. Liu, J. Liu, L. Cui, R. Wang, X. Luo, C. J. Barrow and W. Yang, Carbon N. Y., 2013, 51, 148–155.
K. W. J. Heard, C. Bartlam, C. D. Williams, J. Zhang, A. A. Alwattar, M. S. Little, A. V. S. Parry, F. M. Porter, M. A. Vincent, I H. Hillier,F. R. Siperstein, A. Vijayaraghavan, S. G. Yeates, and P. Quayle, ACS Omega, 2019, 4, 1969-1981.
ChemistryDepartment of ChemistryOrganic Materials Innovation CentrePhD studentstudent experience
Related posts