#MondayMaterials Episode 31 – Dr Claudia Henninger (Part II)
Meet the Department 26th September 2017
We are pleased to bring you a brand new #MondayMaterials. You may remember our chat with Dr Claudia Henninger last summer. She agreed to sit down with us again and tell us what she's working on now: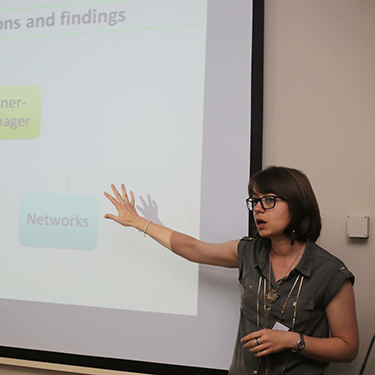 Hi Claudia – it's great to catch up again! It's been more than a year since we chatted, so can you tell us what direction your research has taken since we last spoke?
Coming up to my third year of being part of the School of Materials, my research interests have slightly shifted from my original topic. Whilst I have previously looked solely at slow fashion, I am now more engaged with the secondhand and even luxury/vintage movement.
To clarify, slow fashion is – simply speaking – the opposite of fast fashion, which we see on the high street. Slow fashion lines are produced a maximum of four times a year and have a strong environmental and/or social ethos.
I am still interested in what organisations stand for (corporate identity), but I am also starting to branch out and engage more with consumer research on business models in general terms. Just understanding why people shop in, for example, second-hand shops whilst others are renting or swapping garments is fascinating to me.
How can your research benefit the public?
Very good question! I feel that by talking to people about what sustainability is, which is the main focus of my research – seeing as secondhand and slow fashion are extending the product lifecycle or slowing down the production cycle – people can become more engaged. Sustainability is still a fuzzy thing that not everyone can grasp, and I feel it is vital to make it more accessible to a wider population if change in consumer behaviour should occur.
How did you first become interested in your research area?
Since my PhD I have been interested in the topic of sustainability, yet working at the School of Materials has enabled me to broaden my understanding. I have amazing colleagues here and we have fascinating discussions that have allowed me to explore a different angle of sustainability – moving away from simply looking at the finished product and understanding more about fibres. I have been introduced to fascinating research technologies, which I think has benefitted my work and made me even more passionate about what I do.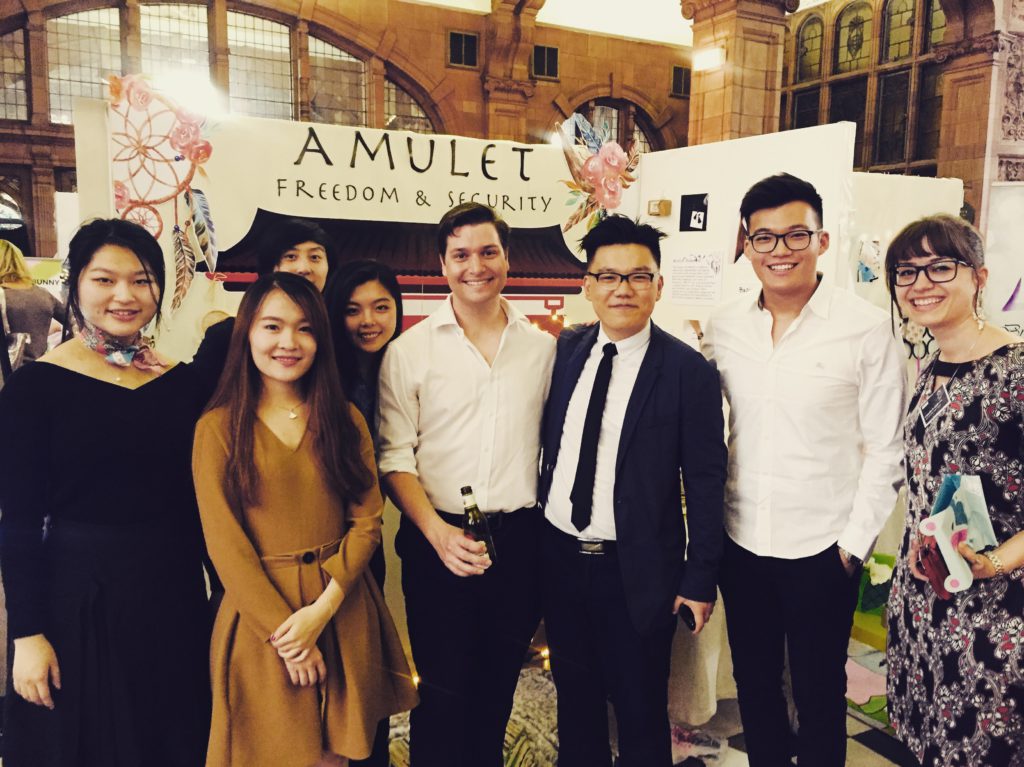 Who or what first inspired your interest in science and engineering?
I did an equivalent to Chemistry A-Level at school and loved it, but moved towards a social science degree. Since being at the School of Materials, I have been able to get more involved with textile technology, which is incredibly fascinating. Being able to work with other colleagues and develop projects has been incredible.
Can you tell us a little about your other interests?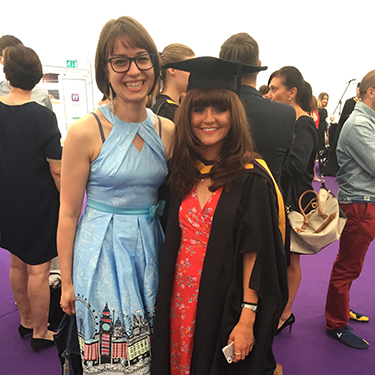 You may have seen in my previous interview that I am interested in ice hockey (watching rather than playing) and traveling. I am also fascinated by languages and hope to master a third one soon!
What do you get up to in your spare time?
Good question! Doing a little bit of sports, I also enjoy quilting and I'm getting into making my own clothes. I also like exploring and supporting local events – anything from food to music.
How does being based here in Manchester help your work and research?
It has helped tremendously. The sheer opportunities I have had thus far are unbelievable. I get to do the research I like and learn about new methodologies. I am able to collaborate with colleagues and get an insider's view of textile technology. I feel I have not only grown as a researcher, but also as a person.
My service role has allowed me to learn more about what our PGR community is researching and helped me become even more organised. I was able to make great connections through colleagues here and being able to go to conferences, which has led to some very interesting collaborations. For me, being in Manchester and at the School of Materials was the best choice.
Thanks for taking the time to catch up with us Claudia. If you enjoyed that, stay tuned as we'll have another #MondayMaterials for you soon.
AlumniBusinessFashionFashion onlineMaterialsMaterials ScienceSchool of MaterialsSustainabilityThe University of Manchester
Related posts