Welcome to Welcome Week (Guest post)
Student experience 22nd September 2015
Hello everyone, and welcome to Welcome Week. I was going to write this post myself, but it's nearly a decade since I went through the joys of my first week in uni. So I thought I'd pass the responsibility on. Who better than Kate Taracinska, a Fashion and Textile Retailing student and the current Welcome Week Intern in the School of Materials? Here are her hints and memories of Welcome Week and beyond: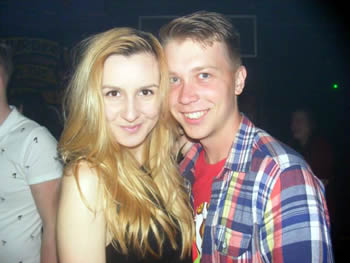 "Starting university can be both stressful and exciting. It is a completely new experience that most people see as a fresh chapter in their life.
When I first came here everything was new to me – I had just moved to England and had never even been to Manchester before. To be honest, though,  I felt more excited than stressed at the prospect of start university in another country. But I know a lot of people struggle at the start of uni, so I hope that Welcome Week, and this blog post, might help to ease your concerns.
Welcome Week is designed to ease your transition into university life. There are a lot of activities planned, all hoping to give you an insight into how academic life will look and tell you what to expect. During this introduction you will get to know what your classes will look like and what you need to know to succeed in your studies: the structure of your course, what lectures will include, where to find useful information, and a lot more besides. Make sure you attend so you don't miss out on anything. Alongside all this, there are plenty of activities to help you socialise with people on your course and get to know each other – these can range from lunches with your future course mates to group poster competitions.
Welcome Week is also a great time to make new friends. My advice would be to take a full advantage of that, don't be shy – everyone else here is going through the exact same thing as you.
I found Welcome Week to be a really fun experience. Because I was new to the city the activities we took part in helped me to get to know a little bit more about it. We had a group project in which we had to explore different parts of Manchester to find out answers to a set of questions we were given by people in the School of Materials. After exploring, we got together and prepared posters documenting our finds. It was not only great fun and interesting, but I also got to know people on my course and made my first friends in Manchester!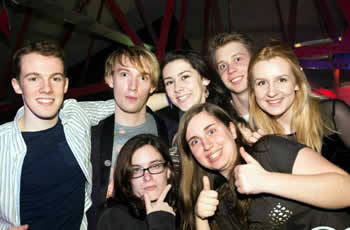 Outside of university hours, freshers' events present a great opportunity to have a bit of fun, meet new people, and make even more friends. When living in the halls of residence you can participate in the events that are actually organised by your accommodation supervisors, helping you to meet the people you'll be living with. And of course, not to forget, the parties. Manchester has great student life and there will never be a better time to take advantage of the deals and offers for students; in clubs, pubs, or restaurants! It's great if you are planning to go for a meal or a night out with your new friends!
Overall, Welcome Week set me up for a first year at university that went really well. It was the perfect start. Of course, first year included a lot more work when compared with school but as long as you manage your time wisely it is not a problem at all – it is actually quite easy to get into a good routine. I found that going to the library to get work done is the best way to do it – everyone there is working and it makes you more focused. And after the work is done you will have plenty of time to have fun with your new friends and flatmates.
I was living in halls of residence during my first year and that was quite an experience itself. We were an all girls flat and we got along really well – we were doing flat meals and all going out together. I am not really an adventurous person so I would say the highlight of my first year was actually getting to know so many new people and just doing things together, both with the people I was living with and people who I am studying with. And almost as enjoyable as that was the moment when I got a first class from an assignment for the first time – I felt really proud!
Starting university is definitely a big and exciting step. The whole experience was very different from what I had experienced before, but at the same time it was so much fun. You can learn so many new things, you can take up a new hobby, and you will definitely learn new cooking skills. Most of all, though, you will definitely make new friends which in most cases are friends for life. There are so many things to be looking forward to, and although it may seem tough at times it is a very positive experience."
FashionManchesterStudentsThe Department of MaterialsThe University of ManchesterUniversityWelcome Week
Related posts