Out of the lab: From London to Paris
Student experience 31st March 2016
Hello all – your regular blogger Fran here. You all know guest blogger Sam by now, but I just wanted to drop in a quick introduction to his latest post! Sam's here today to tell all you future and current chemical engineers that university is not all about your studies; in fact, there are all sorts of brilliant things you can get involved in once you're here. Sam is proving this by getting involved in an amazing charity event. Please read the post and do all you can to support him (including a quick visit to his Just Giving page if you're feeling generous. It's a great cause.) And if any of you are doing anything similar please let us know in the comments section: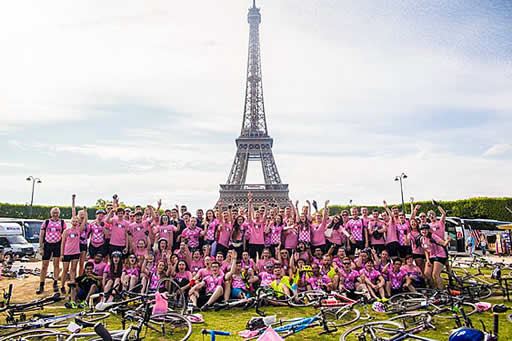 "As we all know, an important part of the university experience comes outside the lecture theatre. At The University of Manchester there's a huge wealth of opportunities for you to dive into; from societies to sports clubs to extracurricular activities within your school. One place to look for something to keep you busy is Raise and Give, also known as RAG. RAG is the fundraising section of the Students' Union, and has all sorts on offer throughout the year. It runs socials, quizzes, pub crawls, and one off events like Jailbreak and Bogle which allow you to raise money for charity and have fun while you're at it.
While I've been at university I've found it quite hard to commit to societies and activities. I'll join a club, I'll have a good time and go for a few weeks, but then I'll start going less and less. I'll have a long day at uni, or a housemate will be ordering a takeaway and I'd rather stay at home and have that instead. One time I was on the bus to the Swimming Club (great fun by the way) and realised I'd forgotten my goggles. I got off, headed home and didn't end up going again. I'd broken the weekly routine of going and that was it. You might find this happens at uni, as work commitments and opportunities to socialise with friends can sometimes make it difficult to do everything you'd like to.
At the start of my third year at university I decided I'd do something about it and starting looking into a way I could really commit and have to follow through to the end. I looked into RAG and saw that they do international challenges. They offer all sorts, from climbing Kilimanjaro to the Inca Trail to helping with important building projects overseas. What really caught my eye was the London to Paris Bike Ride. A friend of mine had recently ridden from Leeds to Berlin for charity and really enjoyed it so, inspired by him and by my desire to commit to something other than my studies,  I signed right up.
The ride is in aid of Breast Cancer Now, the largest breast cancer charity in the UK, which has the aim of ensuring everyone diagnosed with the disease after 2050 survives. Once I put my name down and my deposit was paid, I had to get stuck in. If I didn't, my deposit would be lost (which, as a student, wasn't something I could even bear thinking about).
Signing up to a challenge like this has given me the incentive that I needed to really get involved. Regular deadlines for fundraising ensure I remain proactive and the fundraising events themselves, from bucket collecting to bake sales to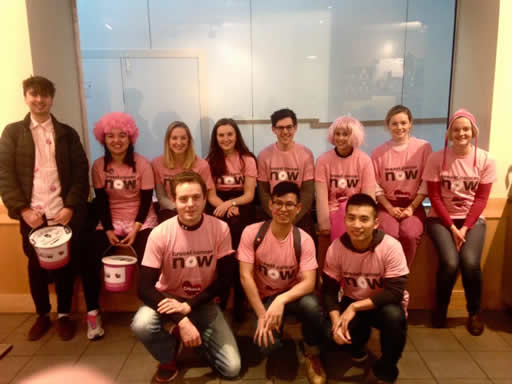 charity clothes swaps, allow a good opportunity to meet new people at university that you otherwise wouldn't cross paths with. Everyone from first years to master's students are involved, and this year has more people involved than any other.
The looming challenge of cycling from London to Paris over the course of three days gives you the motivation (or perhaps the fear) to get stuck into the sport and really train. It's almost like a deadline has been set and a certain standard needs to be reached by then, which has really made me get out there and cycle.
If you're like me and sometimes need that extra push, I'd really recommend looking into some of the events and opportunities RAG has to offer. It's a great way to get to meet new people while doing a bit of good by fundraising. There's a real inclusiveness within the group, with everyone wanting to get involved and raise money for a fantastic charity."
Breast CancerChemical EngineeringCyclingLondonParisRAGStudent ExperienceStudent LifeUndergraduate
Related posts