Get to know your Academics – James Winterburn
Meet the Department 13th December 2018
Can you please describe your research, for the layman, in ten sentences or less?
Sure, so my research is all about making chemicals that we currently get from oil using microorganisms – using living cells.
There are lots of different microorganisms that nature has designed that make plastics, surfactants (the molecules that are in cleaning products), and a whole range of other things. My research is all about how we can take these things that nature's designed, improve on them, and design processes to actually exploit them. A lot of that involves what we call fermentation, but rather than brewing, or making bread or cheese, we're making plastics, say.
To do that we really have to design processes. And really, as a chemical engineer, it comes down to how we can get the cells to make the products more efficiently – so make more of them – and then how we can separate out what we've made.
So that's the key challenge, actually. So when we've made our product, our plastic that we're interested in, there's a whole host of other things around that which we have to pick the plastic out from. We get rid of everything else, reuse it, and then we can purify and have the plastic that we need, say.

Can you tell us how you first got interested in this research area?
So my interest in my research area, in industrial biotechnology and fermentation processes, really started with my PhD actually.
When I was finishing my undergraduate degree I did a research dissertation as part of my fourth year project. I really enjoyed doing research – the excitement and the idea that you were kind of trying to find something new, trying to understand things that people hadn't understood fully before, or find new ways of looking at problems and, really, new solutions to these problems.
So when it came to my PhD, that's when I started paying interest to biological processes. And then I really understood that there's this whole host of things already out there that we can exploit: these microorganisms that we could exploit to make chemicals if we had efficient processes.
Now that's sort of carried on, and now I'm really interested in not only designing the process to utilise these microorganisms that already exist, but also collaborating and working with people who can actually engineer and modify and change what the microorganisms will do, as well.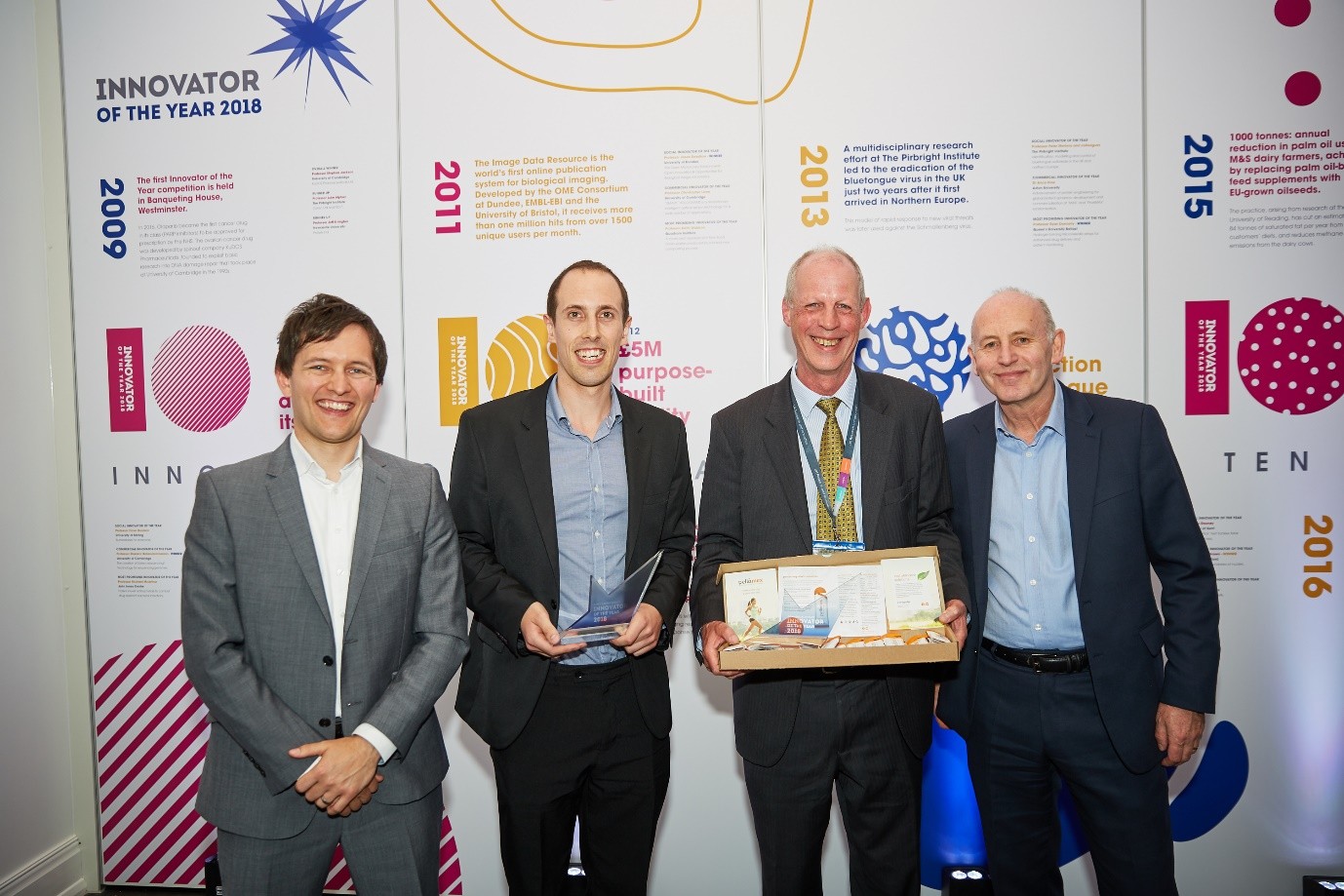 Now, we know that you and PhD student Ben Dolman have won the BBSRC Innovator of the Year award, in the Early Career category. Can you tell us more about this award and what you were given it for?
Now in the 10th year the BBSRC Innovator of the Year Awards are held annually and are designed to recognise researchers who have harnessed the potential of their excellent research. We won the Early Career category for our work on integrated biosurfactant separation. This has come out of Ben's very successful PhD project which has led to a patent filing, pilot scale technology trials and the creation of a company.
The competition involved an awards ceremony held 16th May 2018 at The Mermaid, London and the £10k prizes were presented by Professor Malcolm Skingle, Director of Academic Liaison, GlaxoSmithKline Ltd and Professor Melanie Welham, Executive Chair of BBSRC. It is a real honour and privilege to have our work recognised in this way by UKRI and we are extremely grateful for the funding we have received from UKRI which has enabled us to carry out this work.
https://www.manchester.ac.uk/discover/news/university-entrepreneurs-prizes-innovator-awards/
How will you carry on with this work, what next?
At the moment we are working to commercialise the separation process we've developed and we recently founded a spin out company "Holiferm" with which we aim to dramatically reduce industrial production costs through the use of our holistically improved fermentation technology. We have received initial funding from Deep Science Ventures and are currently developing the business. We hope to continue with our work scaling up the process and will be further growing our involvement with commercial biosurfactant producers to being real cost savings in biosurfactant production to market.
Where did you attend University?
I studied an MEng in Engineering Science at Pembroke College, University of Oxford, graduating in 2007. I then came to The University of Manchester, obtaining my PhD in Chemical Engineering in 2011.
What's your favourite part about your job here at Manchester?
The part of my job I like the most is the variety, so I don't have a favourite part. I really enjoy teaching Process Engineering Fundamentals each year and getting to know our entire new student intake. At the moment I am especially enjoying the challenge of having a tech startup and learning a lot about moving research out of the lab and into a commercial environment, becoming more of a "business person". In between these things I am busy going to conferences and carrying out work in my role as Director of Admissions, so there is never a dull moment!
Now for some different questions, let's get to you know what you're like outside of work! What do you do when you're not working? Interests and hobbies?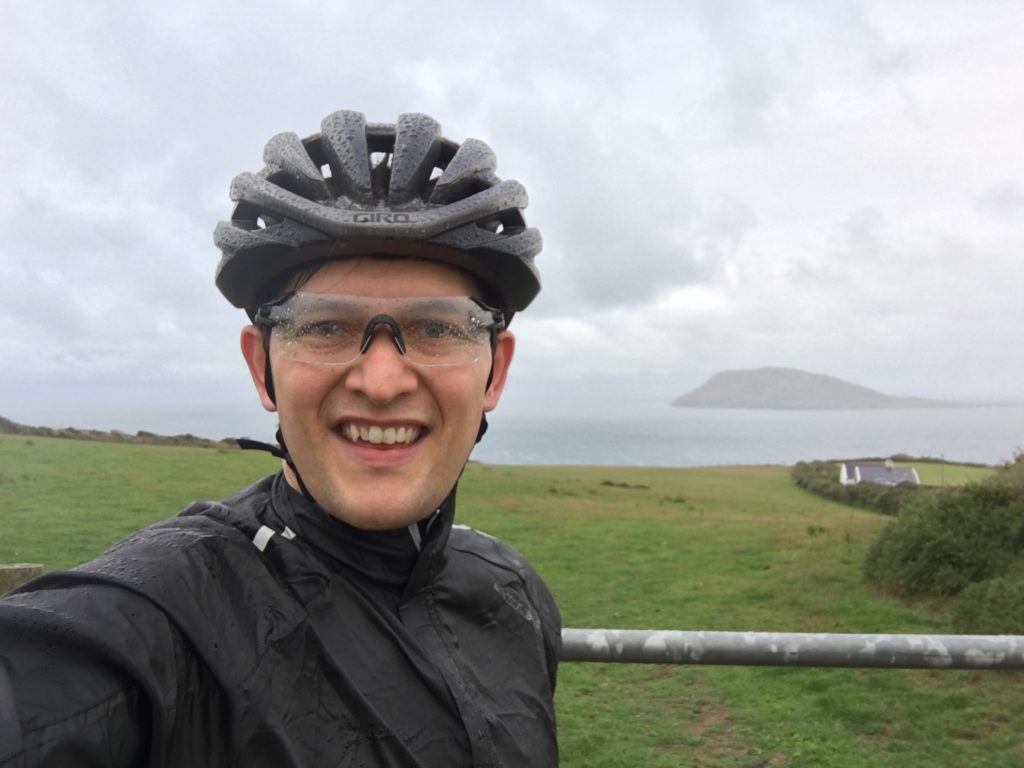 Outside of work my main interest is getting outside and enjoying the countryside, whether walking or cycling. I do cycle to work every day, though I admit a 5 mile ride in the early morning Manchester dark and rain isn't always the most enjoyable. At the weekends I normally go on longer rides, perhaps down to Tatton Park and through Cheshire.
I have set myself the goal of doing the Coast to Coast (C2C) ride (http://www.c2c-guide.co.uk/) next year, once the weather gets better…
I am also a keen baker (and eater!) of cakes, I even made the wedding cake for my sister in law's wedding, which was a bit stressful when it came down to it.
What's your favourite sports team?
I am a proud Evertonian(!)
What about your favourite film?
The Big Lebowski (Coen Brothers)
And finally, what's your favourite genre of music?
I'll go with my top 10 albums here, in no particular order.
Marvin Gaye – What's Goin' On
Cannonball Adderley – Somethin' Else
Chaka Khan – Naughty
Stevie Wonder – Innervisions
The Impossible Gentlemen – The Impossible Gentlemen
Thad Jones Mel Lewis Orchestra – Consummation
Terry Callier – What Colour is Love?
Oscar Peterson Trio – We Get Requests
Joni Mitchell – Hejira
Frank Sinatra and Antonio Carlos Jobim – Sinatra–Jobim Sessions
CareersChemical EngineeringChemical Engineering. BiotechnologyMicroorganismsPostgraduateScienceUniversity of Manchester
Related posts