Meet our alumni: an interview with Leonid Nichman
The next step 8th June 2020
Leonid Nichman is a Research Officer at the Flight Research Laboratory (FRL) in the Aerospace Research Centre (ARC), part of the National Research Council of Canada (NRC). We caught up with him to find out how his previous studies have led him on a path to his current career.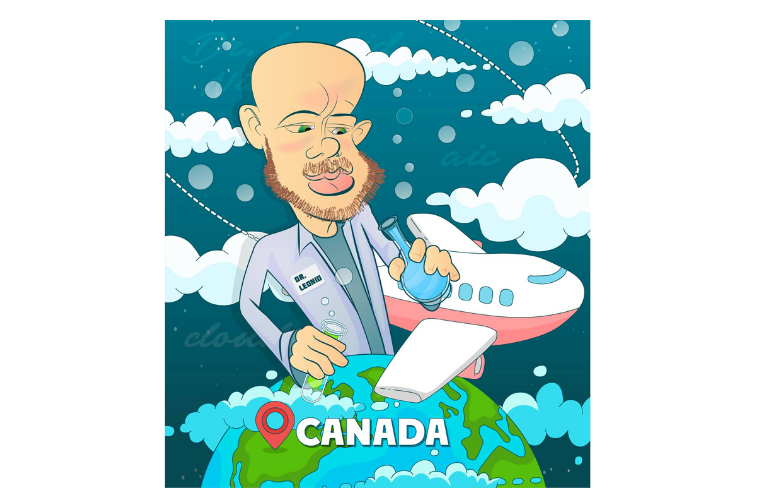 What A levels did you study?
I finished high school in Israel, in a system slightly different than in the UK. The A-level counterparts would probably be Chemistry, Physics, and Math. Later, I graduated from Tel Aviv University with a Bachelor of Science in Chemistry and Masters of Science in Chemistry and Materials Science.
Which degree programme did you study at Manchester, and at what level?
I studied for a PhD in Atmospheric Sciences in the School of Earth, Atmospheric and Environmental Sciences (SEAES), now the Department of Earth and Environmental Sciences. The awarded Marie-Curie fellowship allowed me to spend some time in other institutes across Europe, participate in several summer schools, and intern with an American company.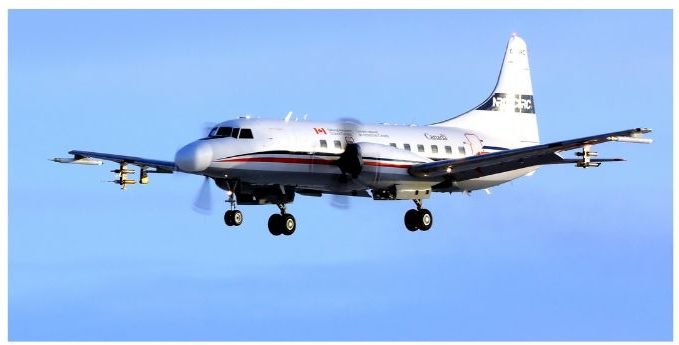 What is your current job title, and what does your day job involve?
I'm a Research Officer in the Flight Research Laboratory (FRL) in the Aerospace Research Centre (ARC). The ARC is part of the National Research Council of Canada (NRC). I'm one of the researchers leading and supporting work onboard the Convair-580 aircraft. My areas of expertise are cloud microphysics, aerosols, materials, and engineering.
NRC's fleet is composed of several aircraft, which are essentially airborne platforms for scientific research. Some of our areas of interest include, but are not limited to, atmospheric processes, cloud microphysics, radiative transfer, precipitation, air quality, forest fires, aviation icing hazards, new sensor development and prototype testing, validation of satellite measurements, etc. Since joining FRL, I've participated in two major flight campaigns, one in the Canadian Arctic (RadSnowExp) and one in Illinois, US (ICICLE). When not on the aircraft, I work from my office mainly on managing, processing and analysing data; writing papers, proposals and reports; managing projects and students; calibrating cloud probes in one of NRC's wind tunnels; presenting at conferences; and participating in many, many, many…meetings.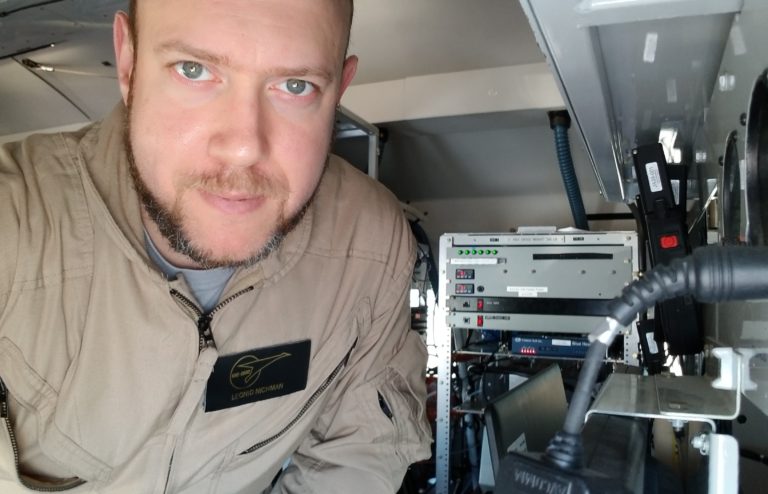 What qualifications and experience did you need to secure your job?
Certainly the knowledge and training from the University of Manchester played a key role in the hiring process, as well as a healthy record of authored and co-authored publications. My postdoctoral experience with Aerodyne Research Inc. in laboratory and field campaigns also contributed. I believe that some other factors were equally important. First, personality. For this kind of role, where people spend a lot of time with the same team in one enclosure, performing very demanding tasks, one needs to be calm, kind, flexible, responsive and responsible (I guess my sense of humour compensated for these). Second, work experience in multinational environments. Multilingualism, and having an international network of connections turns out to be very useful for initiation of new collaborations, proposal writing, and reception of recommendation letters, which are often required to secure this kind of job.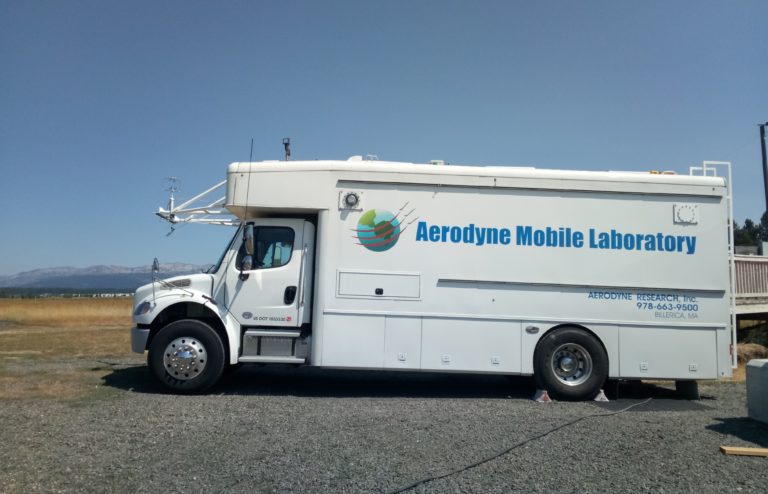 What triggered your interest in this line of work?
I'm a strong believer in enjoying what you do and doing what you enjoy. I think one's chosen occupation should reflect their personality. Personally, I have a strong interest in science, and I'm fascinated by the complexity of human interactions with the atmosphere and the synergy in which we live. I also like being part of a team and taking part in big projects. Lastly, after gaining experience in the academy and the private sector, I was looking for a permanent position with access to substantial resources and freedom to do research.
Is it directly related to your degree?
During my PhD at the University of Manchester, I spent a lot of time working with cloud probes in a laboratory environment. Some of the time I spent in the CLOUD project at CERN, doing similar tasks. Now, I work with a larger number of different probes, but the overarching goal remains the same, studying the atmosphere. The novelty for me was the airborne part but some students who work with the Centre of Atmospheric Science (CAS) can gain similar experience with the FAAM BAe146 aircraft during their studies.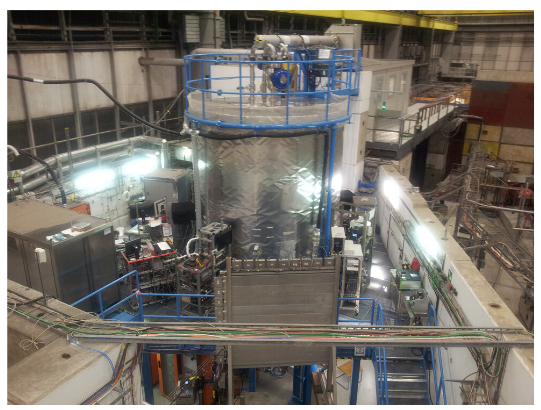 How did you go about applying for jobs prior to/after graduation?
At first, I was a bit lost despite attending all the possible job-hunting workshops (speaking of "PhD procrastination"). I applied to numerous different job postings in UoM and other places in UK. After some time and a number of interviews, I realized my visa was about to expire and a quick solution was needed. I contacted the VP of the company where I did my internship and he helped me to secure a postdoctoral position in the US within a week after submitting my thesis.
If this is your first job after graduation, what did you find challenging or different about working life when compared with student life?
My current job is not my first job and I have to admit, I didn't take the traditional path of an average UK student. At the time I started the PhD track, I already had 3 years of service in the Air Force and 5 years as an R&D Materials Chemist in the private sector. My first placement after graduating from the PhD program was in Boston, US as a postdoctoral research fellow. The most challenging part in comparison to PhD is the independence and solitude in the laboratory, being surrounded by much younger undergraduate students. It took me a couple of months but I quickly adapted to the new environment and started to lead my research. In my current role, significantly larger portion of time is allocated for multimillion projects management and paperwork.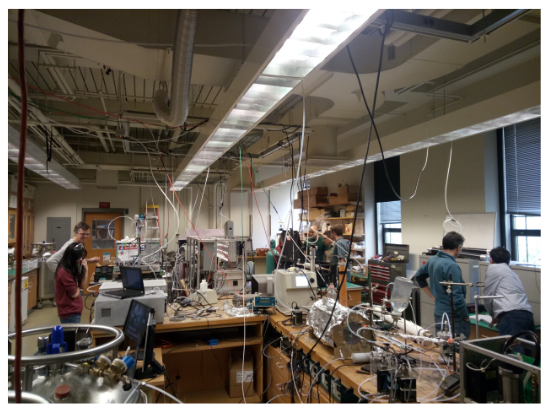 What advice can you give to new students?
Naturally, in the PhD track students tend to focus on their narrow field of study when in fact the PhD program has so much more to offer in extracurricular activities than one would imagine. These include summer schools organized by Manchester Enterprise Centre (MEC), student competitions such as VentureOut, Postgraduate Summer Research Showcase (PSRS), YoungEntrepreneursScheme (YES), FallingWallsLab, UMIP internships for patent evaluation, and many more. While gaining expertise in your field, it is equally important to attain a set of transferable skills, learn about other areas that may complement your expertise, and most importantly, establish strong connections with your colleagues. Classmates in my network are currently employed in MetOffice, BAS, NASA, NOAA, CERN, DLR, NCAR and have key roles in leading universities and research centres around the world. This personal connection significantly simplifies and expedites any communication with such large organizations.
Does your work benefit the public and what is the impact of your work?
I believe it does. The data we collect helps to better understand natural processes, quantify pollution and adjust policies, make aviation safer, improve weather forecast models and support local technological SMEs. Outside of my work hours I try to disseminate the knowledge by giving talks to young students and volunteering in scientific outreach programs whenever I can.
Leonid's publications are listed here.
aerosolsair qualityatmospheric processesaviation icing hazardscareerscloud microphysicsFlight Research Laboratoryforest firesNational Research Council of Canadaprecipitationprototype testingradiative transferRemote sensingwind tunnels
Related posts