International Student Profile: Tian Luo, China
International student profiles 17th July 2019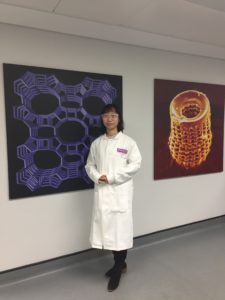 Tian Luo is a second year PhD student from Hubei, China. Dr Sihai Yang and Professor Martin Schröder are supervising her PhD project "Functional porous materials for green heterogeneous catalysis."
Please give a brief summary of your PhD project.
Porous metal-organic frameworks (MOFs) are of particular interest due to their ability to provide large accessible internal surface areas for potential application in gas storage, separation and catalysis. In my project, we plan to study the catalytic activity of a family of very stable MOF materials (NOTT-300 series) towards a series of oxidation reactions. In particular, we will carry out post synthetic modification of the MOF crystals to investigate the effect on guest binding and selectivity.
What did you do before undertaking your PhD?
I got my Master's degree in China which took three years.
Why did you decide to undertake a postgraduate course?
During my master's, I have been studying the synthesis and function of MOFs, especially in the field of photocatalytic CO2 reduction and water splitting. This is an interesting and significant study to address the issues of greenhouse effect and the shortage of fossil energy. Though it is really a challenge, I do want to take it as my lifelong career and make a difference.
Why did you choose your degree/project/supervisor?
Dr Sihai Yang is an expert in the field of synthesis and tailoring the structure and character of MOFs. He will definitely give me the most direct and useful help when I am doing my PhD research. What is more, he has a good reputation as a supervisor among students.
Why did you choose Manchester?
Actually, I originally had an oral offer from the University of California Berkeley. It was Sihai's warm and positive attitude, good reputation and his studying direction make me decide to choose Manchester finally.
What do you think of your PhD so far?  What do you enjoy?
Scientific research is really not a piece of cake, because you always have lots of things to learn and I would encounter different obstacles every now and then. That is the deepest feeling since I came here. But, yes, I enjoy it because that is the amazing point of Science. You never know what is waiting for you.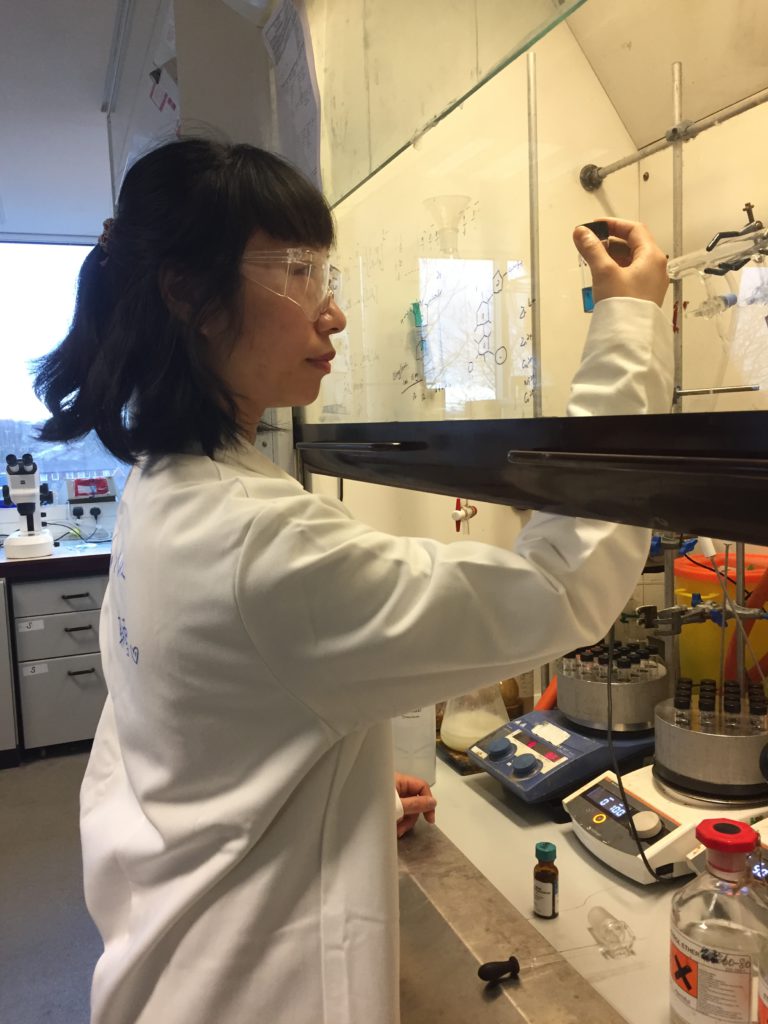 What are facilities and resources like in the Faculty?
The facilities are enough for my research. If not, our group could help to purchase the special instrument I need. The Oracle e-market is convenient for us to buy the chemicals and consumables.
What does the University offer international students?
The University of Manchester has offered a scholarship called The President's Doctoral Scholar award to me, which has covered the tuition fees and living allowance. What's more, I have been invited to attend a variety of events or activity, which has enriched my life here (like the pub event) and gave me some practical guidance (like the course of take five time management and leadership in action event). It really serves me good opportunity to get involved in the University and make friends with excellent students with different backgrounds.  And I have got the chance to talk with the University's President and Vice Chancellor and put forward my own suggestion directly.
How do you think studying here will help your future prospects?  What are your future plans?
For me, I have been studying organic synthesis of MOFs for now, which is what I was lacking before. And in the following years, I will endeavour to the functional application of MOFs. That is exactly my whole life career. I am confident that the three years' studying here will equip me with the experimental skills and theoretical background to fulfil my future work.   I think I will continue to do scientific research, especially the field of photocatalytic CO2 reduction using functional MOFs.
What do you like about the city of Manchester?
It is a beautiful city, actually. With the coming of spring, the blooming flowers and polished grassland makes the city an amazing place to live. And I do love the blue sky and white clouds here. So, I like the city of Manchester, even though the frequent rain is really annoying.
Related posts