Alumni Profile: Philippa Di Tondo
Chemistry in the real world 3rd February 2020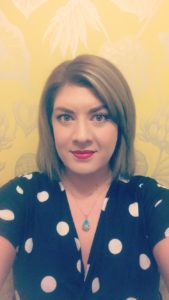 My name is Philippa Di Tondo, I am 30 years old and from the North West of England.
Can you tell us a little about what you studied at the University of Manchester
I attended the School of Chemistry at the University of Manchester, completing a Masters (honours) degree in Chemistry with Industrial Experience. This degree was a four-year course with my third year spent working in a chemical company. My final year Master's project was under the supervision of Dr Roger Whitehead.
What did you enjoy most about the course?
I enjoyed all aspects of the course throughout my 4 years. First and second year was about laying the foundations, understanding the core subsets of Chemistry (physical, organic and inorganic) and also figuring out what I liked and didn't like through optional modules.
Personally, I thoroughly enjoyed studying the theory of organic chemistry during lectures and then putting this into practice in the labs. My third year was spent at a pharmaceutical company as a process chemist, where I was part of a team synthesising a drug molecule at kilogram scale. This was one of my favourite years because I got to experience life as a chemist within a high tech, high impact science, fast paced business. I was surrounded by a team of skilled, experience chemists who I learned a great deal from personally and professionally. There is nothing more satisfying than finally making the compound you have been working hard to synthesise and purify for days, weeks, sometimes months.
This also helped me in my final year Master's research project in organic chemistry under Dr Roger Whitehead; I was already used to working in a lab full time and studying around lab hours. It was bittersweet finishing my final exams, because although I was excited to move onto the next steps, I was going to miss lectures, the tutors, my final year research group and all the great friends I had made along the way over the 4 years at the School of Chemistry.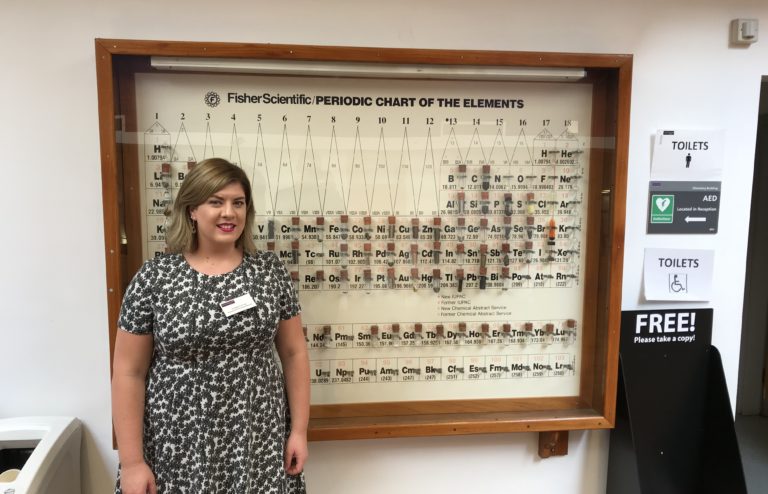 And the wider University?
The University of Manchester is a world class university, with fantastic, state of the art facilities both for academic, social and sports purposes. There is always an event or activity going on that you can become involved in, with the fresher's week fairs being one of the first places to look for societies or groups to join. You will meet such a diverse group of people during your time, you are guaranteed to make friends for life.
What are your thoughts of Manchester as a city?
Manchester is a unique city with its own vibe and there is nowhere quite like it. It has the feel of a big city but is small enough to bounce around thanks to the fantastic transport links across the city and wider country (trains, buses, trams, taxi's, decent cycle lanes!). There are different areas of the city to hang out in depending on the activity that you desire whether it be music, sports, history, arts & culture, food or nightlife. There is something for everyone! I absolutely loved living in both the city centre and student villages (located just on the outskirts of the centre) and would still live there if I could.
Can you tell us a little about your career post-university, and the role you're in now?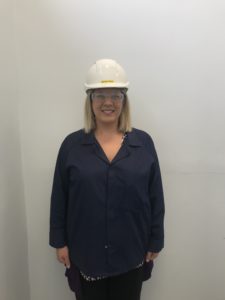 Immediately after graduating university in 2011 I joined a speciality chemical company on their graduate scheme. This was a fantastic opportunity to try both technical and commercial roles within the business across two different sites in the North East and North West of England. Over two years I completed three roles in marketing, product application and research. This gave me a great introduction to the company, introduced me to the commercial world which I had not experienced before and helped me to reaffirm that I much preferred a technical role.
From this, I applied for, and successfully obtained, a permanent role in the research team I had previously worked in as an R&D scientist. I spent a further 3 years developing new products and processes in the lab, then scaling them up on the plant for commercial production at 25m3 volumes. It was during my time scaling the products from the lab to the plant that I was introduced to the fast-paced world of Operations. A vacancy opened for a Plant Manager role on the plant I was linked to as an R&D scientist, so I took the courage to apply and was lucky enough to get the job!
I am now over two years into my role as a Plant Manager and I haven't looked back. I currently manage two chemical manufacturing plants and lead a team of 10 operators and 1 process development scientist. The first year was a steep learning curve to say the least. I had the technical knowledge of how the processes on the plant should run but very quickly had to get to grips with the health & safety, quality, engineering and operational aspects of the role. I also had to go back to studying and now have a National General Certificate in Occupational Health & Safety (NEBOSH) and I am currently undertaking a Diploma in Managing People. A Plant Manager role can be a bit of a roller-coaster with successes and challenges but ultimately this role is rewarding both personally and professionally. I am still developing and looking forward to where my career will take me in the future.
How did your time at the University of Manchester help with this?
All throughout my degree course I was given the technical knowledge to kick start my career as a chemist through lectures and lab research. The different styles of learning massively helped too. Lectures are fast paced and can hold over a hundred people or more so you can sometimes struggle on a certain topic and it can be quite intimidating to ask a question in front of a hundred people. That's where workshops can help, with smaller groups (20-30 people) to breakdown difficult topics and allow a greater discussion space with the lecturers. Then the smaller tutor groups of around 5 people create an even better 'learning zone' for in depth discussions, asking those 'stupid questions' and where you really learn from your peers and dedicated tutors.
The university also develops your non-technical skills that employers look for, such as teamwork, problem solving, time management and communication. In my degree, this was our 'Communicating Chemistry' modules. These are invaluable when you start to apply for jobs later down the line.
Finally, one of the biggest things that helped start off my career was spending a year working and gaining experience as a chemist in industry. The university provided the help and support to allow me to succeed in my placement year job, from setting up the interviews, to assigning a personal tutor to help with your studies and visit you whilst you are away from the university campus.
This year helped me in two ways. Firstly, it gave me relevant work experience, improved my technical knowledge and lab skills, developed some of the softer skills such as teamwork and communication but also gave me the ability to juggle both work and study (which definitely helped when it came to managing my final year research project). Secondly, it helped me to decide that going straight into industry was the right step for me personally rather than starting post-graduate studies. 8 years on from my graduation and I have no regrets on my time at University or my career path to date and would like to thank all the tutors, peers and support staff that helped me along the way.
What would you say to people considering the University of Manchester?
Don't just think about it, do it and apply because you will not regret it. Your time at university is precious and goes too fast, so why spend it anywhere else. The University is world class, with state-of-the-art facilities and academics to teach and pass on their knowledge in your chosen subject. So, if you are willing to learn you can and will succeed! Not only that, the wider university experience and social life through societies, clubs and sports teams mean that you will find your friends for life. Some of my closest friends today I met at university and I even married one of my course mates (Pietro, who we heard from last week)! Manchester as a city itself is an amazing place to live and has something for everyone. It will hold a special place in your heart.
And outside of University -what did you get up to in your spare time?
I am a social person, so I spent a lot of time with friends shopping in the city centre, experiencing the fantastic food scene or dancing the night away as Manchester has a fantastic nightlife. On quieter days, I watched the latest films, caught up on the rugby league or sneaked off to art galleries and museums.
Related posts