Meet the Department: Mike Hughes, Teaching Laboratories Manager
Meet the Department Student experience 15th June 2020
We've been catching up with Teaching Laboratories Manager, Mike Hughes. Mike has been telling us more about the role of his team and how things have changed since the COVID-19 Pandemic.
Can you tell us a little about yourself?
I joined the university in 2007 as an Apprentice Lab Technician; at the same time as working, I was studying for my Chemistry degree. I then became a Senior Teaching Laboratories Technician in 2011. Whilst working in the department I have been awarded with the PSS, Library and Cultural Institutions Distinguished Achievement Award in 2014, and received 'Highly Commended' in The Higher Education Academy's Physical Sciences Technician of the Year Competition. In 2018, I became the Teaching Laboratories Manager, managing a team of six other technicians based in the two Chemistry Teaching Laboratories.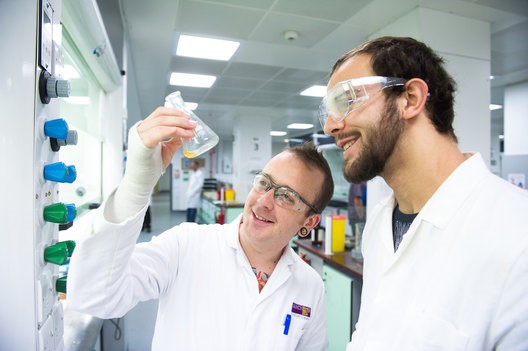 Can you tell us a bit more about the role you and your team play in the Department of Chemistry?
The Chemistry Undergraduate Teaching Laboratories are home to around 600 students each year, spread across two large laboratories. Each day, between 220 and 160 students attend the lab to follow either a taught lab class or third year research project.  Practical chemistry is one of the most important parts of our courses, my team make sure the students have everything they need to complete their practical work and maintain all our instrumentation.
When we have finished our own teaching, we open the lab up to around 300 school children a year, who participate in the department's outreach programs.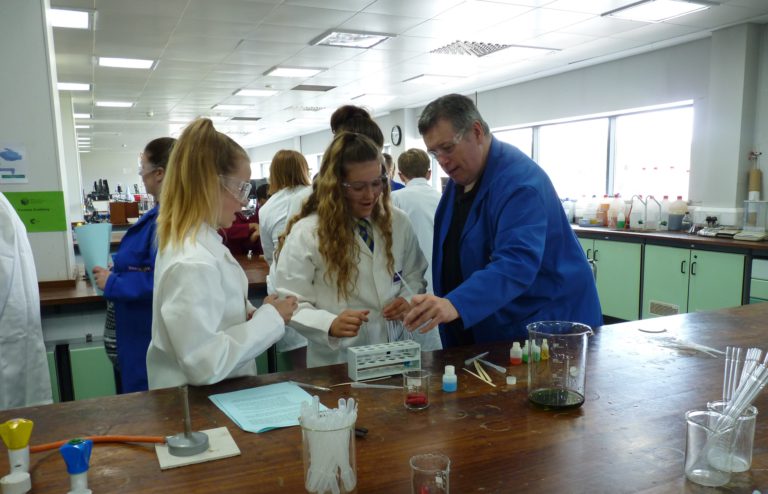 This year, our routine was disrupted due to the Coronavirus pandemic. We were looking forward to the last week of labs with our third year; it's normally a very happy and emotional moment where we wish those graduating good luck. Two days before this was due to happen we informed that due to the Coronavirus pandemic face-to-face teaching was ceasing.  The team set about cleaning and switching off all the instruments; making plans to fill the NMRs; making the labs safe.
Now I am mainly working from home, planning for next year and considering various scenarios – depending on when we can start face-to-face practical teaching. I have no doubt that my team of technicians will rise to the challenge and find a way through it to provide a world class environment for our students to work in.
What is your favourite part of the job?
The interaction with our students is my favourite part of my job and the reason I have stayed in the department for so long!
What do you like most about the University?
I can honestly say that I have never had two days the same working at the university, it's not just working in my lab I enjoy, but the countless opportunities I have been given to work on other projects, like the university's apprenticeship scheme.
What do you like most about the rest of the city?
Manchester is such a vibrant city to work in and you meet people from many different places and walks of life. There are also many different things to experience and do.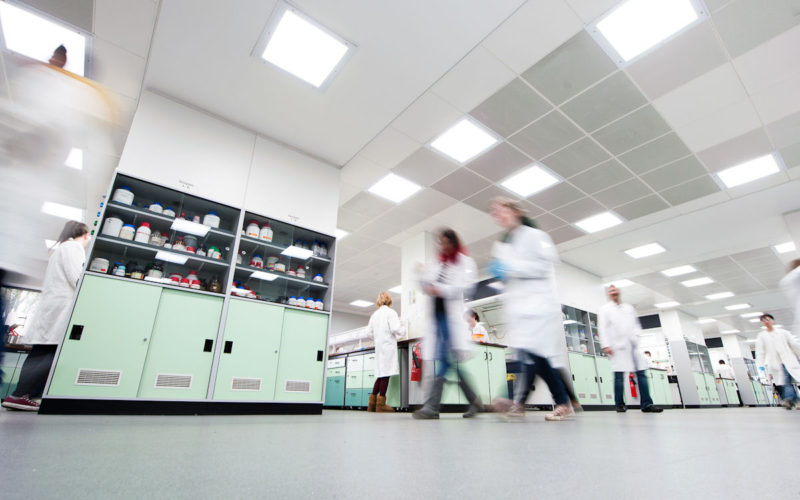 And finally, what's the one bit of advice you would give to new students as they walk into the labs for the first time?
I would tell all new students to relax and enjoy labs. If you ask most people in the department, they would probably say that it's the most fun part of studying Chemistry. It's the part of my degree I enjoyed the most!
Never be afraid to ask us any questions – we are here to help guide you through any problems.
If you want to find out more about our labs then take a look at our Virtual Open Day where you can tour the department.
Mike has also written a blog for Technicians Make it Happen where you can read more about how his role has changed following the closure of non-essential campus facilities.
Related posts