After uni with Amy Nicholson (Part 1)
Materials World 28th October 2015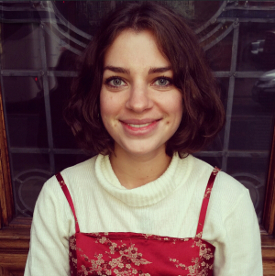 If you can cast your mind back as far as July, you might remember that I interviewed recent graduate Amy Nicholson for part 4 of the #MondayMaterials series. Well she recently got in touch to let me know that she'd had some exciting news. I thought you might like to hear about it too, so here she is: 
"The lovely people at the School of Materials have asked me, as a new member of the burgeoning The University of Manchester Alumni, to contribute to the blog and give a little overview of post-university life. So here's my first little insight into what the scary real world looks like after graduation…
I know a lot of the very clever people on my course were way ahead of me in completing applications in the first semester of Final Year and were quick to secure jobs. For me, part uncertainty, part lack of wanting to grow up, and an amounting list of deadlines meant that I finished my summer exams having applied for no jobs whatsoever. This didn't exactly calm my parents' nerves when reading headlines about the struggles of graduates to secure jobs.
Nonetheless, I remained calm in the knowledge that I had a position to return to following a successful placement year and a convincing 1st class degree on my CV. I spent my last summer weeks at Manchester completing applications, one of which was a trend forecasting graduate scheme. I had my heart set on that one!
The University holds a careers event called Made in Manchester during the first semester of final year. I made some strong connections there. A HR representative from Net-a-Porter even requested to see my CV, and after a little bit of discreet LinkedIn stalking, I was able to reconnect with them online. This led to two interviews in their flashy West London offices and a job offer in a Buyer/Vendor Support role. I gladly accepted.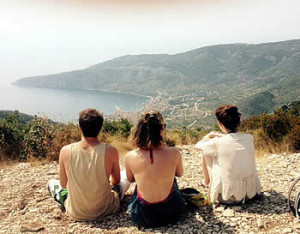 I found the time to travel around Europe with friends before relocating to London and getting settled at Net-a-Porter. Despite the fantastic job, company, and my colleagues being hugely supportive, I still hankered after a trend-forecasting role. So when I was invited to interview at The Future Laboratory, I leapt at the chance. Two months later, and after a brief stint at Net-a-Porter, I have just completed my first week with The Future Laboratory. I am immensely enjoying the office and the company of Marlowe, The Future Laboratory's resident Labrador.
While I'm here I can expect to move roles quite regularly, experiencing the major parts of the business that make up The Future Laboratory. These include contributing to a subscription website, assisting at the biannual trend briefings, which cover future consumer trends, and working in brand consultancy delivering tailored research in response to a brief. I know it will be a varied and challenging year which I am thoroughly looking forward to.
I'll be contributing to this blog as I move into different areas of the company, so stay tuned for updates!"
AlumniCareersFashionJobsThe Department of MaterialsThe University of ManchesterTrend forecasting
Related posts