#ChemEngCatchUp Episode 6 – Ximena Schmidt
Meet the Department 29th April 2016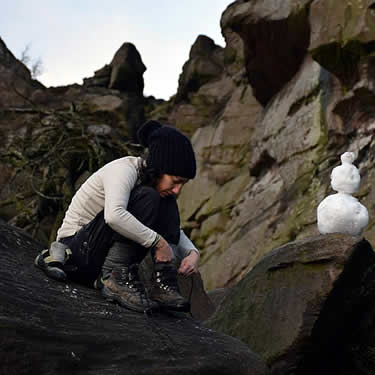 One month since the #ChemEngCatchUp caught up with alum Adil Farooq, we are now taking another slight departure as we meet up with our first PDRA. Ximena Schmidt was introduced to me by a colleague on the web committee who assured me I'd be in for a fascinating interview. He was completely correct.
From learning more about her role as a PDRA, to investigating her exciting research and hearing about her penchant for outdoor pursuits, this was a very interesting interview to conduct. I hope you all enjoy it:
Hi Ximena, thanks so much for talking to us. Could you start by explaining your role in the school?
Well I'm a Research Associate, also known as a PDRA. It's a really special position within the universities because almost all of us are attached to different projects. So although we are part of the University, we are basically just linked with that one project.
But I think that here, and all over the UK, they are trying to make more space for the researchers. And to try to build a sort of career pathway here and hopefully get to a lectureship if you want, or just a researcher if not. So it's a really interesting role because you are between the lecturers, for example, or the principal investigators, but as well with PhD students. So you have this great connection and great opportunities to develop your career and get more experience.
And as soon as you are self-driven you can develop yourself and help with the community really well and with great success.
Thank you for that; a great explanation. Could you please describe your research now, for the layman, in ten sentences or less?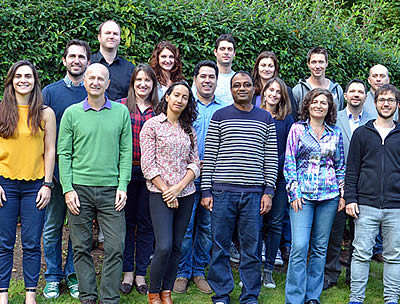 So I work in the sustainable industrial system, part of the CSEF centre. Basically we look for the sustainable use of energy in the food industry. In particular my research is focused on the sustainable production and consumption of food, so we work with different companies and at the same time we do different local research focusing on different foods. Examples include cereals – or I did my PhD in ready-made meals.
So it's quite a popular topic right now, and really important.
And how can your research benefit the general public?
Well when we talk about sustainability we look at the environmental, economic, and social issues within, in this case, production and consumption of food. So the public will benefit by realising how their different consumption patterns, or their choices in terms of food, will affect the future. And therefore they can make better decisions, depending on which aspects they would like to take as a decision in terms of choice.
So basically that – basically my research will inform how your choices and your options will affect things in the future.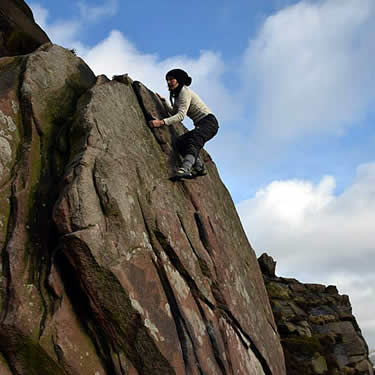 Brilliant, thank you. Can you tell us how you first got interested in your research area?
I'm a chemical engineer, and although chemical engineers can work in different industries and different fields I was always really involved in environmental impact and how the environment is affected by all this development. Especially industrial development.
So yeah sustainability is a way to involve the environmental impact and also the economic and social ones. I feel that it's a broader field which includes all the aspects a chemical engineer can work in. It spreads across all the different industries and gives you opportunities, but always focusing on the things you really care about. Which in my case was environmental impact.
Going back a bit further, could you tell us who or what first inspired your interests in engineering?
I think maybe unconsciously my dad because he's an engineer, although an electrical engineer.
But I think also because engineer comes from ingenious, and I feel that I'm sort of creative and resourceful. So I think those are kind of the things that you put together. So being creative and resourceful and trying to be efficient, well engineering is all about that. Optimisation and efficiency.
Great, thanks. So, to move away from work for a question, can you tell us about your other interests?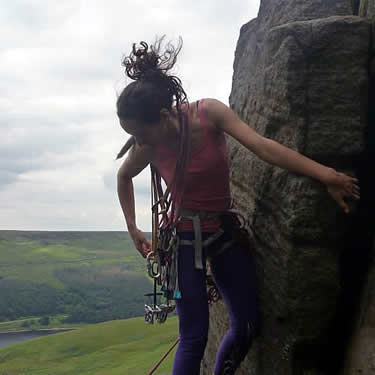 I really like outdoor activities, I'm a quite energetic person. And I love climbing. So, of course, when I moved to England climbing was like, well, an open door.
And I'm also really a group player, and although climbing looks like an isolated sport you do at least need a partner. And here the community's really open and friendly, so I have met a lot of friends and a lot of people all over the world just through climbing.
So yeah, that's my passion.
Sounds like a lot of fun. So, onto our last question, can you tell us how being here in Manchester has helped your work and research?
Well I moved to Manchester, it sounds like a cliché, but I moved to Manchester because chemical engineering was born here!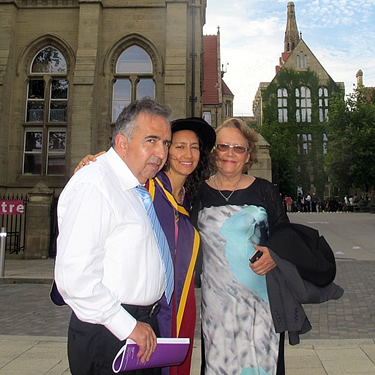 And I think another thing that made me think 'Oh my God, I'm here' was the Nobel Prizes. So I think Manchester gives you a lot of opportunities and a lot of resources and you are really in contact with people all over the world. People are looking at you.
And in my case, my group, and especially my PI, is really well known and recognised. So I think this is just a clear example of how Manchester can contact you with everyone on top of the list of your research. And at the same time you have the space and the connections and the facilities to do really good work research as well as teaching.
Thank you, Ximena – what a fantastic insight. It's great to hear the views of a PDRA for the first time on the blog, and we hope it won't be the last. I was very tempted to ask you more about those readymade meals, too – but not sure I want to know!
Anyways, thanks to the rest of you for reading and please make sure you return in a month's time. We'll be chatting to the brand new Head of School, Chris Hardacre! Exciting times, indeed!
Chemical EngineeringClimbingEnvironmental impactFood industryPDRAResearchSustainabilityThe University of Manchester
Related posts