Meet your undergrad academics!
Meet the Department 21st July 2020
Chemical Engineering Semester One – Introducing Your Academics
As we approach the start of our next academic year, we wanted to offer the opportunity for our new students starting their degree in September 2020 to be acquainted with the academics that will be introducing them to Chemical Engineering at The University of Manchester.
You will also be able to familiarise yourself with the course content of your first semester and gain a better insight into what inspires our academic staff to join our Department and pass on their expertise to the next generation of chemical engineers.
Introduction
As Programme Director for the Chemical Engineering and Analytical Science undergraduate programmes, I would like to take this opportunity of welcoming you to the Department.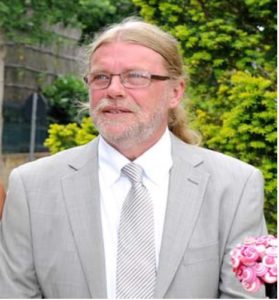 Despite the unprecedented situation we all currently find ourselves in, we will continue to provide our students a proven and successful undergraduate programme of study. In addition, individually assigned Academic Advisors will guide and help you through your study, ensuring that your expectations of your programme and wider university life are fulfilled.
I would also like to take this opportunity of introducing you to your 1st year academic units and the academic leaders of these units.
Simon Perry –Undergraduate Programme Director
Engineering Computation with Dr Claudio Pereira da fonte
''I joined the Department in May 2016. My research activities focus on the description of fluid flow and mixing in industrial equipment (e.g. reactors, mixing vessels) using numerical simulations. I look mostly at the flow of industrially challenging fluids that exhibit high viscosity, elasticity or solid-like properties (such as shampoo, hair conditioning, mayonnaise, etc.).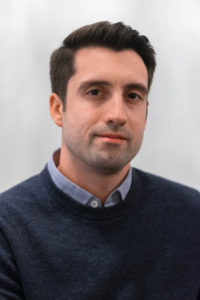 I'll be teaching you the module Computational Methods for Chemical Engineering (CHEN10050) in Semester 1. In this module you'll learn essential computer programming skills and numerical methods to tackle complex problems in Engineering, not only in subsequent modules of your degree but also in your future career as a Chemical Engineer. We will focus on the MATLAB programming language, which is an industrial standard for numerical computation in Engineering.''
Dr Claudio Pereira da fonte
Engineering Mathematics 1 with Dr Peter Martin & Dr Abdullatif Alfutimie
''Hello, I'll be teaching your semester 1 maths module along with my colleague Dr Abdul Alfutimie. I've been a lecturer in CEAS since 2007 and have always enjoyed the breadth and depth of our department. I was also post-doctoral researcher a few years before this, during which I studied the creation of bubbles in bread. I've had the chance to research the creation of other foods since then too including chocolate, mayonnaise and the most fun has been ice cream.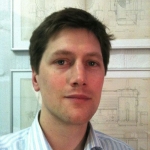 The maths module will focus on the calculus and statistics you need to start you off as chemical engineers, enabling you to apply the techniques across a wide range of other modules and in particular to characterise and analyse experimental results from lab modules. Everyone starts the course with slightly different backgrounds in terms of the maths they've done – so parts of this module will be familiar to you whilst others learn it for the first time, and other parts will be new and more challenging."
Dr Peter Martin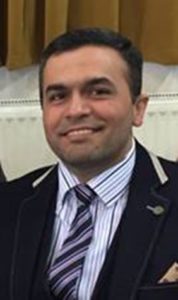 "I have a solid teaching experience in the UK (UoM) and abroad for more than 15 years. My teaching contribution extends to cover a spectrum of subjects for both UG and PG levels including engineering mathematics, engineering biotechnology, research techniques and methods (Skills), first year lab, second year lab and nuclear fuel cycle.  I am also a liquid-crystal scientist with intensive expertise in nano-formulation and pharmaceutical applications of liquid crystals for drug delivery.
I will be teaching maths in semester 1 along with Dr Peter Martin (above).  The maths module will develop your ability to apply the basic principles and methods of calculus and statistics to the types of problems encountered in your study of Chemical Engineering, and to learn how to scrutinise a problem to identify the key variables and the most suitable mathematical technique to apply. I also teach first year lab with Prof. Peter Gardner where we will introduce you to the lab environment and experimentation to help you attain useful lab skills and link theory to empirical work."
Dr Abdullatif Alfutimie
Laboratory Projects 1 with Prof Peter Gardner & Dr Abdullatif Alfutimie
"I am a professor in the Department of Chemical Engineering and Analytical Science and have been at The University of Manchester for nearly 26 years. I have worked on many things over the years initially applying Infrared and Raman spectroscopy to surface science and catalysis problems. More recently however, my interest has been in tackling biomedical problems.
I work closely with the Christie Hospi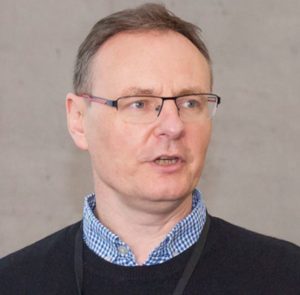 tal in Manchester and the Cancer Research UK Manchester institute where we use infrared hyperspectral imaging to analyse Breast and prostate cancer biopsies. I am also president of the International Society for Clinical Spectroscopy. (You never know where Chemical Engineering will take you!). We also have a keen interest in analysing microplastics with infrared spectroscopy. (How do you think we can do that if the plastic is smaller than the wavelength of the infrared radiation?). Along with my colleague Dr Abdullatif Alfutimie I help run the first year Chemical Engineering laboratory module where you will learn the fundamental practical aspects of Chemical Engineering.''
Prof Peter Gardner 
Process Fluid Flow with Dr Hosam Aleem
"Hello. My name is Hosam Aleem and I'll be teaching you Process Fluid Flow in your first semester in the department of Chemical Engineering & Analytical Science (CEAS) at The University of Manchester.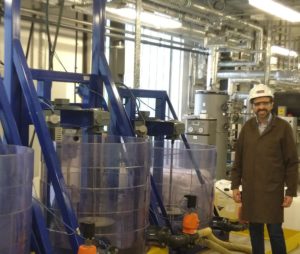 I started my career in the Oil and Gas industry where I worked in a natural gas processing plant producing LPG (Liquefied Petroleum Gas), I also worked on the offshore production facilities where the natural gas came from. Later on in my career I worked in the Pharmaceutical industry on the production of all sorts of "dosage forms" like tablets, syrups, creams & ointments, and injectibles. I am now teaching in the department of CEAS where I build on my experience in industry to hopefully make the material more relevant and enjoyable to you!
This unit, Process Fluid Flow, is one of the fundamental topics in chemical engineering. Think of oil and gas mentioned above, but the concepts are also applicable in any industry that deals with a fluid, i.e. a liquid or a gas. In this unit we will study some of the properties of fluids focusing mostly on liquids, liquids at rest or hydrostatics, liquids in motion or hydrodynamics, flow in pipes and piping systems and pumps.
Judging by students' feedback from previous years, I believe you will enjoy this unit.
Looking forward to meeting you in September!"
Dr Hosam Aleem
Process Engineering Fundamentals with Dr Maryam Malekshahian & Dr James Winterburn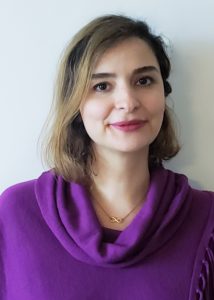 "I joined CEAS in February 2019 as a lecturer, after several years of work in industry as a process and R&D engineer. My research interest is reaction engineering and process design with focus on oil and gas processing and sustainable energy production. In the 1st semester of 2020 I will be teaching "Process Engineering Fundamentals". This course will introduce you to some of the fundamental basic principles of chemical engineering such as the idea of the "balance" which we will apply first to mass and then to energy, both of which are "conserved" quantities. We will also cover process classification and the concept of "unit operations."  
Dr Maryam Malekshahian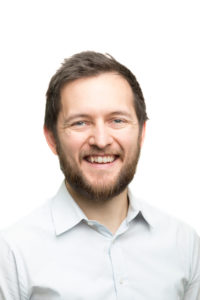 "I am a Senior Lecturer in Chemical Engineering and have been in the Department for 13 years. I first came to Manchester as a PhD student in 2007 and enjoyed it so much I've never left. I work on finding ways of producing bio-based chemicals via fermentation. I am also the Co-Founder of a spin-out company called Holiferm, which is commercialising a biosurfactant production process developed by my research group. In 2018 we won the BBSRC Innovator of the Year, Early Career Impact Award for our work.
I teach Process Engineering Fundamentals alongside Dr Maryam Malekshahian. In PFD you'll learn all about how to do mass and energy balance calculations. These are really important (fundamental!) to what chemical engineers do. A mass balance tells us how much product we manufacture from a certain amount of raw materials, the energy balance tells us how much energy the process needs."
Dr James Winterburn
Fundamentals of Thermodynamics with Dr Antonios Anastasiou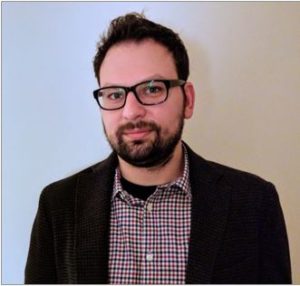 "This unit aims to connect the key principles and laws of thermodynamics to processes and chemical engineering devices which involve heat and work transfer. Some of the main topics are the 1st and 2nd Laws of Thermodynamics, close and open thermodynamic systems, energy and mass balances to engineering devices (e.g. eat exchangers, turbines and compressors). "
Dr Antonios Anastasiou has joined CEAS in 2019 as a lecturer. He has a chemical engineering background and his research is focused on microfluidics for biomedical applications and novel technologies and biomaterials for tissue engineering.
---
We hope you have found this chance to find out more about the staff who will be teaching you when you begin your study at The University of Manchester. As a whole Department, we look forward to welcoming you in September.
#welcome2020Chemical Engineering. The University of ManchesterintroductionsemesteroneTeachingUndergraduate
Related posts