Karuna's experience on a summer Industrial Placement
Industrial Experience Student experience Undergraduate Women in STEMM 17th February 2021
Karuna is a final year MEng Chemical Engineering student and in this guest blog post shares their experiences of a summer internship in the Fast-Moving Consumer Goods (FMCG) industry.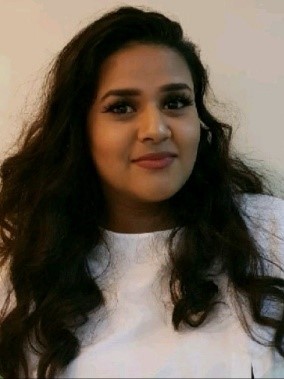 As someone who is in their final year of an integrated master's in chemical engineering, I find myself thinking back to an engineering internship that I had completed in the summer, after my second year on the course. This was a process engineering internship that was for a duration of 8 weeks.  Process engineering is very relevant to chemical engineering and so this internship was a good fit for my knowledge and skills.
This placement was at a company called Essity in the Trafford industrial park. Essity is a global hygiene and health company that produces a lot of personal care products – part of the Fast-Moving Consumer Goods (FMCG) industry. The site where I had my summer placement solely looked at papermaking – tissue. The main branded products we made were Cushelle (toilet rolls) and Plenty (kitchen rolls).
In the current job market, there is an increased value of gaining relevant experience before securing a job. The importance of having experience isn't only the fact that companies are more likely to employ you but, I believe, gaining experience is something for yourself. It is a way to focus your career path so that you can identify what suits you and what you can see yourself doing in the future. A key reason for getting experience is to see how the real world applies all the theoretical knowledge you have gained in your academic career and to see how different it can be.
Obtaining work experience or placements opportunities can be challenging as you may to need to apply and go through selection processes. However, the way I found my experience was through a simple method of networking. Networking is crucial within any industry – it's important to make connections as these connections can make way for exciting opportunities. Through a connection made on LinkedIn, I conversed with a process engineer and got to know about their work. After a few conversations, I asked if there was any chance of taking up an internship at his site – next thing you know, I was there!

After having an induction to the site, where I was taken on a tour by a graduate engineer, I was led through the safety rules and standard operating procedures (SOPs). Work clothes such as a high visibility jacket and special boots were given to me, for when I was working on the shopfloor – which is what they call the non-office, the machinery surrounded areas. I was introduced to the process team and a few operators on the site. My supervisor was the graduate engineer; she helped to map out a schedule and talked me through the projects I was assigned to. My supervisor had consistent meetings with me to check up on my progress throughout the 8 weeks and was always available for questions and guidance, which made the experience easier and more enjoyable.
My main projects were to create a pH control map for the wet end of the plant and to calculate how long it takes a batch from the start of the production line to reach a certain stage in the semi-continuous process. Before I started on my projects, I was given some time to familiarise myself with the process and then I was tested on how much I knew. To do this, I wandered around the plant with a clipboard and wrote down the stages and equipment that I could see. I did this over several days and also looked at the systems on the control panels to understand how everything worked. After I established my understanding of the process, I started the work on my projects. However, completing these projects were not my only responsibility.
Being part of the process team entailed attending team meetings with senior staff and operators, which took place every morning and formed part of my daily routine. These meetings consisted of discussing the events of the night shift, the progress of production and any significant issues that needed to be resolved. I was also part of procedures such as plant shut down and, maintenance and product changes. I spent a lot of my time with the team trying to trouble shoot an issue that had caused a product defect and multiple shutdowns, and this allowed me to see how major issues were handled at the plant.
When focussing on my projects, I spent days working with the operators in the laboratory and collecting samples from around the plant. I had to climb ladders, test samples using special equipment, start batches in the process and complete many different physical tasks. After obtaining results from my lab testing, I started working on calculations at my assigned desk in the office area and used my chemical engineering knowledge to complete my projects. I put together my results and presented it to the process team. My results were well received and even allowed the team to find a more optimal location for the chemical dosing in the process streams.
This experience helped me to learn a lot about engineering in the real world and I significantly developed my engineering competencies and skills. I realised how much more practical and hands-on it can be (which is something I loved). I never expected to climb ladders, but it was worth it. I enjoyed the freedom I had, and the responsibilities gave me a sense of importance at the site.

Being in university and learning the core fundamentals about a discipline can sometimes be unexciting and people may not enjoy it as much as they thought. I'm someone who didn't see myself applying the knowledge gained on my degree to a career, however, after my experience I learned how the course had equipped me to do so much more. This experience allowed me to see that I was on the right career path and just how much I would enjoy being an engineer, especially within the FMCG industry, which is something I actively pursue now. Having a female supervisor also inspired me to continue on this career path as she was the only female engineer at the site. This fact also led me to join the Women's Engineering Society (WES).
My advice for students who are deciding if they want to go on a placement is to take as many opportunities as you can. Every opportunity will tell you something you need to know, whether it's what you do/don't want to do in the future or to equip you with skills that you may need. Remember that volunteering for an internship without pay is also a good way of gaining experience.
Find out more about MEng Chemical Engineering.
Chemical Engineeringdepartment of chemical engineeringessityFMCGIndustrial ExperienceinternshipsMEngStudent Lifesummer placementThe University of ManchesterUndergraduateUniversity of ManchesterWESwomen in engineeringWomen in STEMM
Related posts