Virtual Employability Event
Student experience 4th March 2021
On Wednesday 17th February 2021, the Student Experience Team held a virtual employability event for students across the Department, with the aim of introducing them to future employers, give them a chance to network and to get them thinking about their career paths.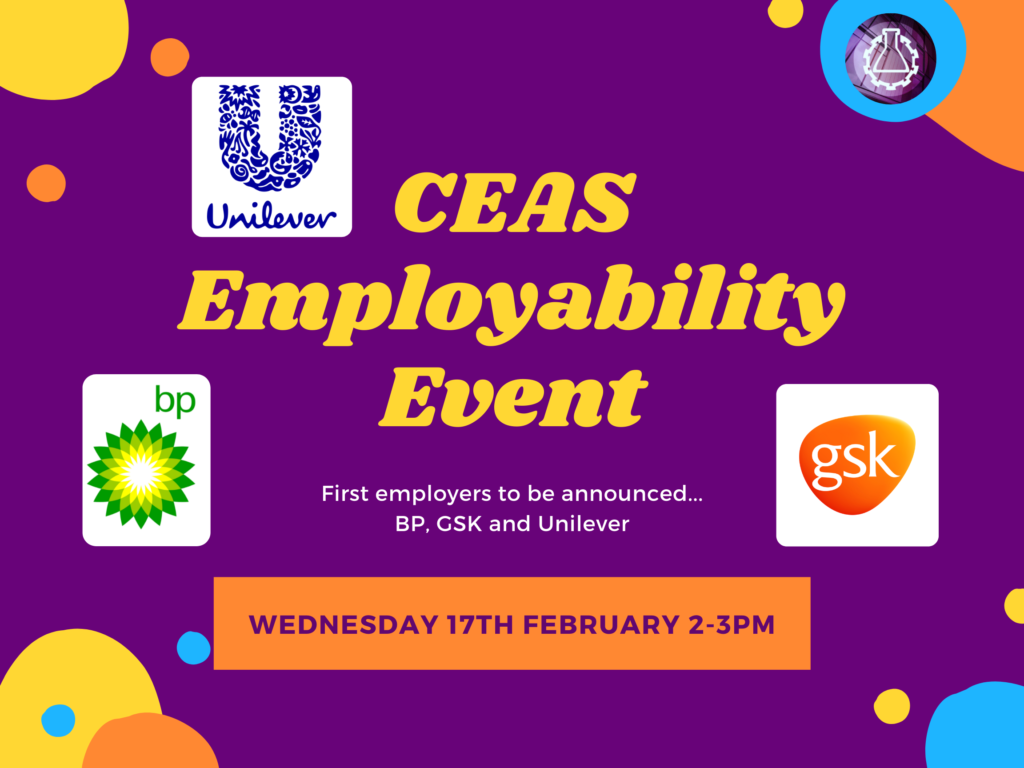 We welcomed speakers from BP, Unilever and GSK to speak in a panel for the first half an hour, where students put forward lots of excellent questions to all of the companies. Following this, we had 3 company breakout rooms where students had the opportunity to hear directly from each company in smaller groups, find out about the specific opportunities on offer and ask further questions.
CEAS student, Christopher Jackson, wrote:
'This year's employability event was an insightful experience exclusively for CEAS students and therefore had representatives from companies with the strongest links to chemical engineering. It was fascinating to hear about how these huge companies were affected by the pandemic as well as their future plans to move towards a more sustainable and environmentally friendly future.
The first-hand recounts of all the different recruitment pathways that each of these engineers took along with their top tips and guidance when applying for roles at any entrance level within the company was invaluable advice that myself and many others will use in the future.'
A huge thank you to the companies that spoke and to all the CEAS students that attended. We plan to host more events like this in the near future.
You can explore the support our Careers Service offers students and alumni here.
CareersChemical Engineering. The University of ManchesterEmployabilityUndergraduate
Related posts